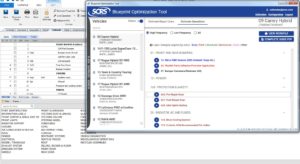 Society of Collision Repair Specialists Executive Director Aaron Schulenburg said Wednesday that the organization still anticipates launching its electronic "Guide to Complete Repair Planning – Blueprint Optimization Tool" this quarter despite an unexpected snag.
"That is still our intention," Schulenburg said.
The software leverages SCRS' nearly decade-old "Guide to Complete Repair Planning" document reminding estimators about more than 1,000 not-included operations they might wish to incorporate into their sheets.
"The fact that we have it is important," Schulenburg said. He said it serves as a value for members who have recounted how they used the document — recalling one shop in Arizona which blew up the 8×10 pages into "giant banners" that hung from the ceiling and reminded technicians of operations they might be performing.
SCRS Education Committee Co-Chairman Toby Chess (Kent Automotive) said the document began in 2000 when he and Auto Body Hawaii owner March Taylor used to compete over who had more not-included items. The duo had come up with approximately 500 when Taylor died in 2007, Chess said.
Former SCRS Chairman Barry Dorn (Dorn's Body & Paint) and Schulenburg revived it and revised it into the current 1,033-operation format, Chess said.
A typical body shop might declare themselves a knowledgable estimator because "'I got 40,'" he joked.
The new software took the document to a new level, said Chess, who presented it as one of the "Kool Tools" picks for 2020.
"If you write sheets, you need to have this information," Chess said.
The tool wasn't just about compensation, according to Schulenburg. He said it also had a role in "building consistency" in a collision repair business — getting two estimators or even multiple locations on the same page. A shop could use it to audit its own estimates or those dropped off with the company.
SCRS also had found a "great use case" in using the Guide as a means of teaching someone not familiar with estimating.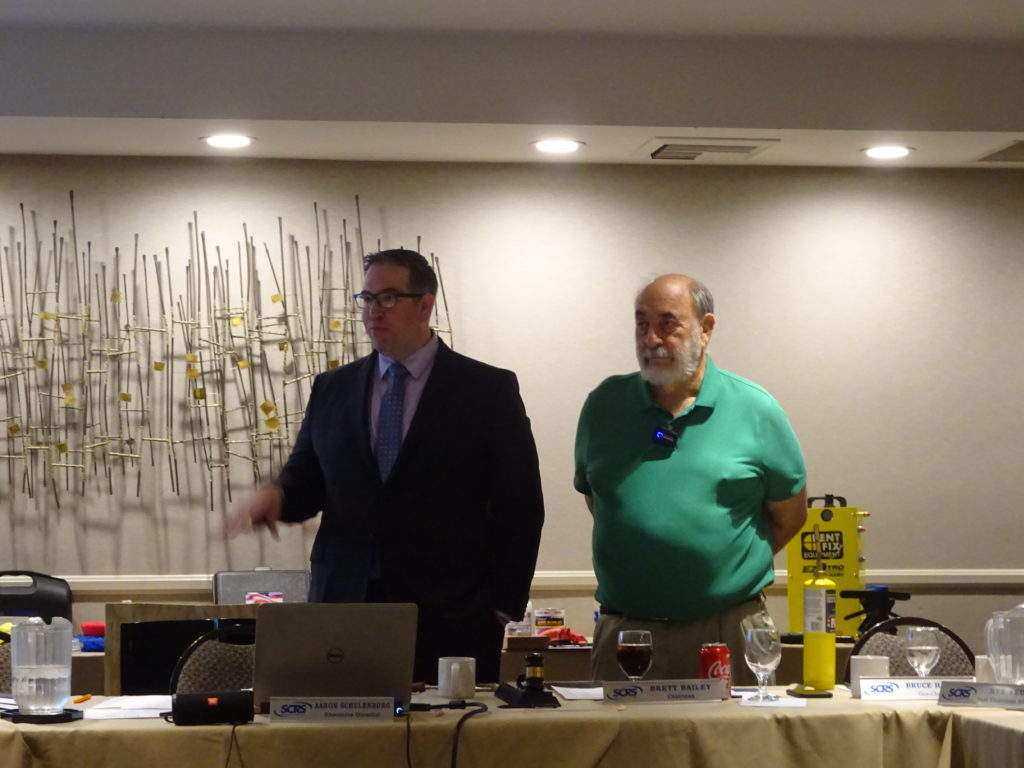 The software won a SEMA New Product Award in November. It also snagged a SEMA Global Media Award after judge Kike Perez of Auto TV Peru deemed the product one likely to appeal to customers in the Andean nation.
"It's a real honor," Schulenburg said. He said SCRS also received a "ton of great feedback" from repairers eager to use it.
The interactive version of the Guide can review a shop estimate, flag items which might not have been captured and offer a repairer to select them and "pull it back in" to an estimating system, Schulenburg said.
SCRS last fall said it intends to let shops download the Blueprint Optimization Tool software from the SCRS.com website in the first quarter of 2020; members would receive a discount on the monthly subscription price. The initial version will be compatible with CCC estimates but "will soon be expanded to additional estimating platforms," SCRS said then.
Schulenburg said SCRS had refined the software since SEMA, but a challenge arose. CCC pointed out that SCRS' plans for the software would violate the terms of its master license agreement prohibiting automated scripts and the use of a third-party program to put information back into the estimating service.
Schulenburg said his organization had an open line of communication with CCC to work on the issue. He also said that while CCC's concern might impact the efficiency of the Guide software, SCRS had worked with developer NuGen IT to identify an alternative method using Windows copy-and-paste functionality instead of keyboard macros.
SCRS still thinks it can deliver the software in the first quarter.
"We're really excited about it," Schulenburg said. He thought SCRS would "very soon" have an announcement on when the software would be available.
SCRS will sell the Blueprint Optimization Tool to both members and non-members, with members receiving a discount. The static print version of the Guide will remain available to everyone for free.
Sign up on the SCRS.com homepage for more information on the software.
More information:
SCRS Guide to Complete Repair Planning
Images:
The Society of Collision Repair Specialists on Oct. 31, 2019, announced an interactive version of its "Guide to Complete Repair Planning" able to run automated audits of an estimate. (Screenshot provided by Society of Collision Repair Specialists)
Society of Collision Repair Specialists Executive Director Aaron Schulenburg, left, and SCRS Education Committee Co-Chairman Toby Chess (Kent Automotive) discussed the new SCRS "Guide to Complete Repair Planning – Blueprint Optimization Tool" on Jan. 15, 2020, at an open SCRS board meeting. (John Huetter/Repairer Driven News)
Share This: