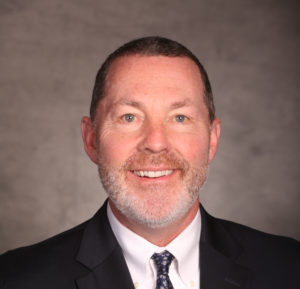 Southern California auto body shops might face steeper competition following what Gerber Collision on Monday announced was its acquisition of nine locations in the area.
The deal involves six-shop International Auto Crafters and three-shop Centre Point Collision and brings Gerber to California for the first time. Parent company Boyd Group Services now has a presence in 28 states and five Canadian provinces, based on a January 2020 investor presentation.
Major U.S. national rivals Service King and Caliber already have significant footholds in California, as do major national franchisor rivals CARSTAR and Fix Auto.
SoCal repairers might have a harder time capturing customers insured under one of Gerber's direct repair program carriers.
A January 2020 investor presentation reports a "Growing preference among insurers for DRP arrangements with multi-location collision repair operators" and highlights relationships with State Farm, GEICO, Allstate, USAA (America's No. 1, 2, 4, and 5 auto insurers) and Farmers.
"Top 5 largest customers contributed 40% of revenue in 2018," the Boyd Group wrote, though it's unclear if this reference involved the same five carriers featured on the slide. The company's unspecified largest insurer business partner produced 13 percent of revenue in 2018.
The average national MSO had 9.3 DRP affiliations, with a standard deviation of 3.2, according to recent data from CCC. The average across all shops was 4 DRPs, with a standard deviation of 3.4.
"We are excited to enter a new state and expand our footprint on the West Coast, reinforcing our brand and providing the high-quality service customers in this region have come to expect," Gerber Collision Chief Operating Officer Kevin Burnett said in a statement Monday. "With these acquisitions and our new locations, we also look forward to better serving our insurance partners with their West Coast needs."
Gerber observed Monday that all nine Riverside County, Calif., locations sit in the U.S.'s 11th-most-populated county (and California's fourth) and are "within a metropolitan area of approximately 4 million people that is projected to remain one of the fastest growing regions in California." The facilities can be found in Corona, Lake Elsinore, Menifee, Moreno Valley, Murrieta, Newhall, Palm Desert, Santa Clarita and Valencia, Calif.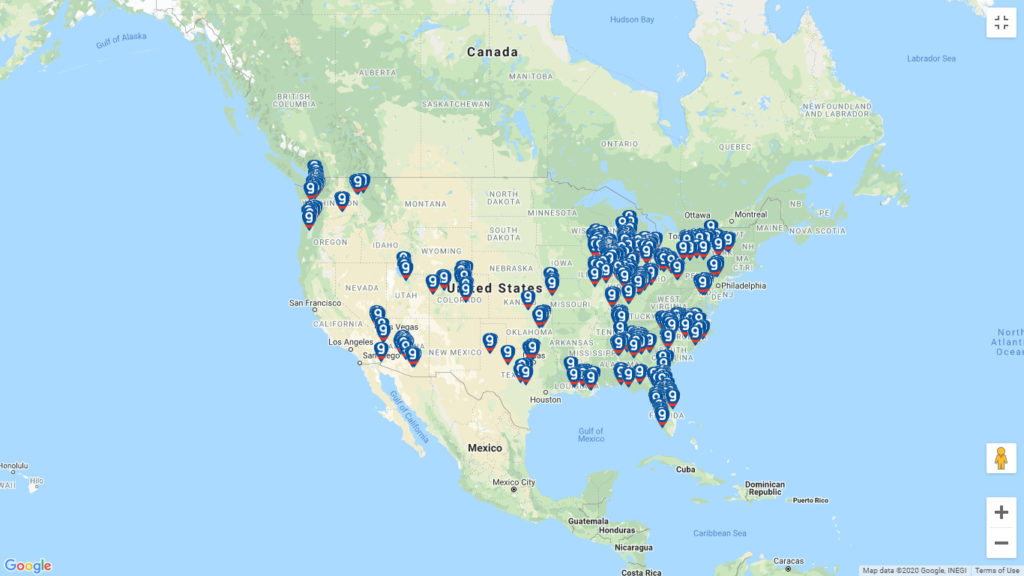 International Auto Crafters originated in 1990 in Moreno Valley, with the Lake Elsinore location added in 2001 and then rapidly growing in the most recent five years with the location in Corona opening mid-2019. Centre Pointe Collision started in 1992 in Valencia, with the Santa Clarita repair center built in 2003 and the Newhall location added in 2014.
The move is also interesting in light of a recent prediction by Collision Hub CEO Kristen Felder that MSOs able to claim a sufficient national footprint could prompt carriers to launch and peg customer policies to national service agreements.
As she described it, these agreements would ignore local market conditions and set national terms, such as a hypothetical $50/hour labor rate in all 50 states — similar to what she said had already occurred in a consolidated salvage yard industry. The key is the vendor being in enough areas to rate as national, according to Felder.
Intake center
The purchase also gives Gerber an intake center, a business model that the company has indicated it finds appealing and which smaller repairers might wish to consider as well.
After all, Gerber's new one was part of a collision repair company with just six locations. It makes particular sense given the price of real estate in metro California areas: open a small storefront to accept vehicles and then truck cars to another location for the actual repair — perhaps one out a bit out in the boonies where land's cheaper.
Boyd Group subsidiary Assured Automotive had housed 30 such facilities on auto dealership property when Boyd announced plans to buy the company in May 2017. Assured had demonstrated success with the model, Boyd said then.
However, the Boyd Group's pace of adding more intake centers has been "very modest," partly because of technician capacity constraints, then-Chief Operating Officer Tim O'Day (now elevated to CEO effective Jan. 2) said in a Nov. 13, 2019, earnings call. The company didn't have enough staff to accomplish all the work it would like.
"We do see opportunity there," O'Day said of intake centers. He said he expected more intake center growth in areas where tech capacity was available or could be rapidly improved.
Gerber followed up the California announcement Monday with a Tuesday news release reporting it bought Macomb Collision Tire & Service in Utica, Mich. It said 260,000 people lived within 5 miles of the Detroit-area site.
Corporate conversion
Gerber also could prove a steeper competitor this year in California, Michigan and everywhere else due to the new corporate structure of parent Boyd Group, which became official at the start of this year.
The publicly-traded Boyd had previously operated under rules mandating that 51 percent of its stock remain in Canadian hands. (The Boyd Group is based in Winnipeg, Canada, and is traded on the Toronto Stock Exchange.)
Now, those restrictions now longer exist — which means American and other international investors can buy up larger quantities of Boyd stock.
To put this in context, half of Boyd's stock and potential value had been locked to whether a country with 35.9 million people with $1.77 trillion in GDP felt like buying it or could afford to do so.
Now, it's completely open to a U.S. with 329 million potential investors and $19.49 trillion in GDP or a world of 7.5 billion investors holding more than $100 trillion in GDP. (Even though the stock is sold on the Toronto Stock Exchange, it's easy to buy in the U.S.; for example, here's Fidelity on the topic.)
The previous Boyd Group structure's stock closed at $202 CAD on Dec. 31, 2019. It appears to have closed at $213 CAD on Wednesday, up more than 5.4 percent from Dec. 31.
More information:
"Gerber Collision & Glass Acquires 9 Locations in California"
Gerber Collision, Jan. 13, 2020
Boyd Group Services investor presentation
Boyd Group, January 2020
Images:
Boyd Group Services CEO Tim O'Day. (Provided by Boyd Group)
Gerber Collision's locations are seen in this screenshot from Jan. 15, 2020. The company's nine new California locations don't appear to be present, but its new Utica, Mich., site is. (Screenshot from www.gerbercollision.com)
Share This: