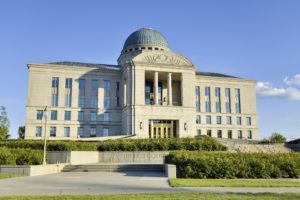 The Iowa Supreme Court this month upheld lower court rulings that a contractor's assignment of benefits was unenforceable because the company also acted like a public adjuster without a license.
The court used its Feb. 14 decision in 33 Carpenters v. State Farm as the basis for similar rulings that day in 33 Carpenters v. IMT and 33 Carpenters v. Cincinnati Insurance.
Though the decisions key off of Iowa state law related to residential insurance and repair, they would seem to also raise concerns for collision repairers in the state. The rulings also demonstrate the need for repairers to take care they don't run afoul of public adjuster licensing laws through their behavior and marketing.
"A controlling statute, Iowa Code section 103A.71(5) (2016), declares 'void' contracts entered into by residential contractors who perform public adjuster services without the license required under section 522C.4," Justice Thomas Waterman wrote in the unanimous State Farm opinion. "Those laws were enacted to protect homeowners and insurers against exploitation by unlicensed contractors after hailstorms, tornadoes, and other natural disasters,"
The other two rulings were also unanimous, though Justice Christopher McDonald didn't participate in the Cincinnati decision.
Iowa Code 103A.71(5) declares a contract with a builder void if the residential contractor violates 103A.815(2-4), which include:
2. A residential contractor shall not advertise or promise to rebate any insurance deductible or any portion thereof as an inducement to the sale of goods or services. A promise to rebate any insurance deductible includes granting any allowance or offering any discount against the fees to be charged or paying a person directly or indirectly associated with the residential real estate any form of compensation, except for items of nominal value. A residential contractor may display a sign or any other type of advertisement on a person's premises provided the person consents to the display and the person receives no compensation from the residential contractor for the placement of the sign or advertising.
3. A residential contractor shall not represent or negotiate on behalf of, or offer or advertise to represent or negotiate on behalf of, an owner or possessor of residential real estate on any insurance claim in connection with the repair or replacement of roof systems, or the performance of any other exterior repair, exterior replacement, or exterior reconstruction work on the residential real estate. (Minor formatting edits.)
33 Contractors had an assignment of benefits permitting it to collect any money due on the claim. It sued State Farm alleging breach of contract after the carrier refused to pay the amount demanded by a supplement, the Supreme Court said. 33 Contractors also sued for breach of contract in the other two claims.
It's interesting to note that in two of them (IMT and State Farm), the court describes a carrier or its representative as agreeing to a higher claim payment than they had previously estimated was owed, just not as much as 33 Contractors requested.
State Farm accused 33 Contractors of assignment of benefits abuse following what the court noted were supplements 81.3 percent to 90.4 percent higher than State Farm was offering, according to the court.
Iowa Code 522C demands all public adjusters be licensed and defines the job as follows:
7. "Public adjuster" means any person who for compensation or any other thing of value acts on behalf of an insured by doing any of the following:
a. Acting for or aiding an insured in negotiating for or effecting the settlement of a first-party claim for loss or damage to real or personal property of the insured.
b. Advertising for employment as a public adjuster of first-party insurance claims or otherwise soliciting business or representing to the public that the person is a public adjuster of first-party insurance claims for loss or damage to real or personal property of an insured.
c. Directly or indirectly soliciting business investigating or adjusting losses, or advising an insured about first-party claims for loss or damage to real or personal property of the insured. (Minor formatting edits.)
The Supreme Court also said that while the insurance commissioner could regulate adjusters, "nothing in the chapter authorizes the insurance commissioner to enforce contractual assignments or declare such contracts void."
Therefore, the state district court could rule on the contract, Waterman wrote for the Supreme Court. He directed readers to the Supreme Court's 2010 Bank of the West v. Kline ruling, which states, "It is well-established Iowa law that contracts made in contravention of a statute are void, and Iowa courts will not enforce such contracts,"
Waterman also cited decisions in New York, Texas and the federal Western District of Texas jurisdiction to note that "Other courts have held that contracts entered into by an unlicensed public adjuster are void."
The Iowa Supreme Court also extrapolated that the definition of a licensed public adjuster in 522C.2(7) was close enough to what contractors were prohibited from doing in 103A.71(3) that "it is apparent that section 103A.71(3) prohibits residential contractors from acting as public adjusters. …
"We interpret these provisions together to hold that contracts entered into by a residential contractor acting as an unlicensed public adjuster are void under section 103A.71(5)."
33 Carpenters got involved in the repairs after representative Matt Shepherd asked Brant and Sarah Clausen if he could inspect their home, which they were unaware had been damaged in a recent hailstorm. After he found damage, the Clausens entered into contracts "whereby 33 Carpenters agreed to repair the storm damage in exchange for the Clausens' insurance proceeds," according to the Supreme Court. "The documents also purportedly authorized 33 Carpenters to act on behalf of the Clausens regarding the submission, adjustment, and payment of an insurance claim for the hail damage to their roof."
Waterman continued by quoting a provision stating:
Insurance/Mortgage Company Authorization: I authorize and direct my insurers and mortgagees to communicate directly with 33 Carpenters Construction to include discussions regarding scope of work and payment. I also authorize and direct my insurers and Mortgagees to include 33 Carpenters Construction as a joint payee on all checks. (Emphasis original's.)
He said one document "authorized 33 Carpenters to 'meet with and discuss hail and wind damage' of the Clausen property with their insurance company, State Farm, and it required the Clausens to acknowledge that '33 Carpenters Construction will act as their General Contractor to obtain appropriate property damage adjustments.'"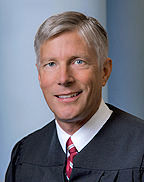 Waterman and the rest of the court ruled that the contractor acted like a public adjuster in multiple ways — behavior a body shop might want to watch out for.
"33 Carpenters representative Shepherd directed the Clausens to file a claim with State Farm, which they promptly did that same day, and Shepherd attended the inspection of the Clausen property with the State Farm representatives in place of the Clausens," the Supreme Court ruled. "Shepherd's conduct aligned with 33 Carpenters' representations on its website, which advertised to homeowners that it would 'meet personally with your insurance adjuster, as an ADVOCATE on YOUR behalf, and discuss the work that needs to be completed to repair your home to its original beauty and value.' Additionally, 33 Carpenters submitted the first estimate to State Farm before the Clausens assigned their claim. 33 Carpenters thereby acted on behalf of the Clausens in negotiating their claim. Altogether, these activities demonstrate that 33 Carpenters was acting for and aiding the insureds, the Clausens, in effecting the settlement of their claim with State Farm for damage to their real property within the meaning of section 522C.2(7)(a)."
The Supreme Court also said its precedent voided contracts upon which a party contracted to perform a role they weren't licensed to perform.
33 Carpenters argued that it hadn't done anything resembling a public adjuster role prior to receiving the assignment of benefits on the State Farm claim.
33 Carpenters asserted that the only relevant event before the February 22 assignment was the evaluation of the claim attended by State Farm representatives and Shepherd, and it stated this was not improper because Shepherd did not negotiate or advocate for the Clausens during that meeting," Waterman descibed the contractor's argument to the Scott County Iowa District Court. "The other events, 33 Carpenters claimed, occurred after the Clausens assigned the claim to 33 Carpenters, which it stated it wholly owned and could negotiate without a public adjuster license."
Images:
The Iowa Supreme Court is seen June 28, 2013. (RiverNorthPhotography/iStock)
Iowa Supreme Court Justice Thomas Waterman. (Provided by Iowa Judicial Branch)
Share This: