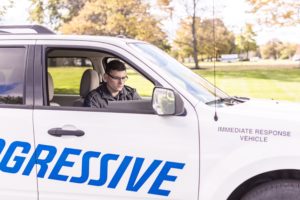 Progressive on Tuesday announced it plans to hire up to 8,000 people this year — including 4,500 in field claims roles.
Talent acquisition business leader Neil Lenane estimated about half the hires would reflect completely new positions rather than fill existing vacant slots because of the company's "heavy growth."
"With an increase in customers and total revenues topping $39 billion, the company needs more employees to support continued growth in auto, property, commercial lines and recreational products insurance at more than 250 locations across the country," Progressive wrote in a news release Tuesday.
The Progressive announcement offers both direct repair program and non-DRP shops alike information about what to expect from the nation's No. 3 insurer.
It also offered details of what repairers might need to offer to stay competitive as an employer amid a tech shortage. Remember, you're not just competing with other auto body shops to fill vacancies on the shop floor or front office. You're also competing with other collision repair ecosystem employers like insurers.
Lenane said the vacancies reflected a mix of turnover but also employees who've moved laterally or been promoted within Progressive. "We have a heavy culture of internal mobility," he said.
About half of the jobs discussed involved claims work, and "the majority will be auto," he said.
"More than half the jobs are based at larger Progressive campuses across the United States, with others located in Progressive field claims offices in more than 250 locations," Progressive wrote in a news release Tuesday. "Across the country, the company is hoping to fill around 4,500 field claims roles, including claims adjuster trainees and claims adjusters in auto damage, bodily injury and rideshare functions."
Lenane said the company has grown by 50 percent over the past three years and would reach $40 billion "real soon."
The growth created a need not just for more entry-level staff but personnel within the company to step up and into positions of greater responsibility, according to Lenane. He estimated that while the company might be filling 8,000 positions externally, he'd probably fill 6,000 vacancies internally with staff moving laterally or receiving promotions.
A third of Progressive's workforce had made such a lateral or vertical move within the company, Lenane said.
"Last year was monumental in terms of total numbers of hires, and as a result of consistent growth, we are continuing to expand our workforce to meet the needs of our customers," Chief Human Resource Officer Lori Niederst said in a statement. "We are always excited to add new talent to our team and for the opportunity to help them grow their careers with us. We have a history of promoting home-grown talent into successful leadership roles. For example, our CEO started as a claims adjuster and I joined Progressive as an analyst."
"Dedicated to employees' professional success, Progressive also provides extensive training programs and career development resources," the insurer wrote Tuesday.
Recently released Collision Industry Conference Talent Pool Committee survey results of Collision Repair Education Foundation job fair candidates found a strong interest in growing at their employer.
"Potential for Advancement" ranked No. 3 among top factors in considering prospective employers, after "Work-Life Balance" and "Wages" and ahead of any benefits.
Another question asked the students why they had chosen their educational program. The second most popular answer after "Love working on cars" was "Opportunities for career advancement after employment," a view shared by 40 out of 221 respondents (18 percent). Two other responses might express a similar desire for employers to offer a chance at career growth. Ten out of the 221 replied "Number of job openings" (5 percent), and seven cited "Pay top level technicians receive" (3 percent).
Progressive said it expects claims representatives jobs to be among the 900 hires forecast for Austin, Texas; 1,000 slots in Tampa, Fla.; and 1,500 open positions in Cleveland, Ohio. It also predicts it will have property claims work available among 270 openings predicted between Saint Petersburg, Fla., and Nashville, Tenn.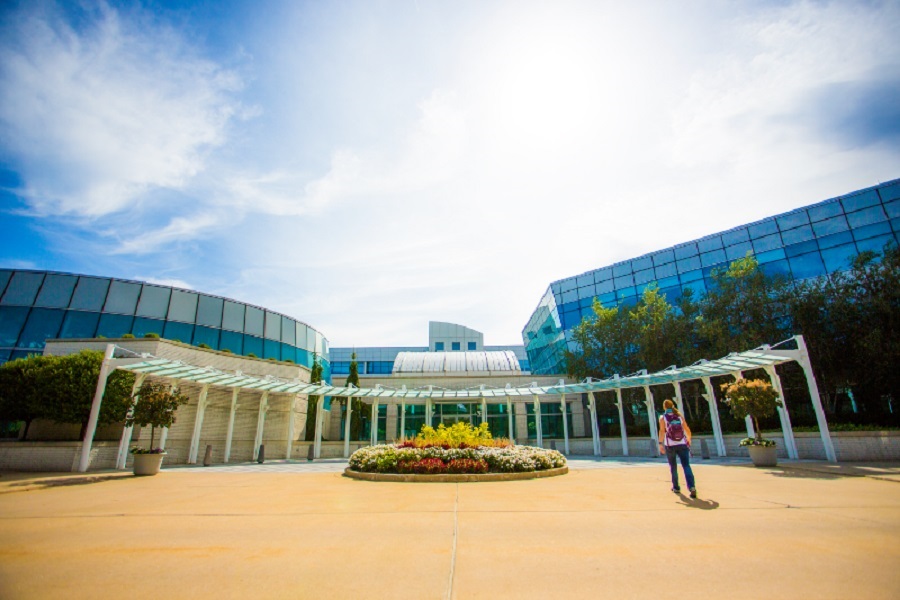 In terms of non-claims hiring needs, Progressive expected to have to fill 500 openings in Colorado Springs, Colo., and 80 in Sacramento, Calif. The company also has nearly 400 work-from-home sales jobs available "in select locations."
Lenane said the company has been particularly strong in Ohio, Texas, California, Georgia, Virginia, New York and Florida.
Progressive on Tuesday hyped a pay plan offering bonuses, something Lenane called "unique to us." Any employee qualifies for additional money if Progressive grows profitably, and the bonus scales upward the better the company does, he said. (The company's target is a margin of 4 percent, Lenane said.)
"Everybody gets one," he said of the bonuses. "… It's a very good program."
American Family recently announced a minimum wage of $20, and Nationwide mentioned it starts staff at $17.
Asked about minimum wages, Lenane said, "we are extremely competitive" and don't seem to be losing entry-level staff to rivals. A Progressive employee's starting pay might be lower than a competitor's, but it's also augmented by the gainshare bonus, according to Lenane.
The average auto body repairer made $22.34 an hour and $46,460 in May 2018, according to the Bureau of Labor Statistics' most recent data. Median industry pay was $20.55/hour and $42,730; this means half of the industry makes less and the other half makes more.
Progressive said it also offers "medical, dental, vision and life insurance benefits, as well as four weeks of paid parental leave for moms and dads – including same-sex partners, adoptive parents and foster parents." Lenane said those benefits are available to all employees too.
The CIC study found tuition reimbursement ranked No. 6 among CREF job hunters' considerations in evaluating employers. Insurance benefits and a retirement plan ranked No. 4 and 5, respectively. So your shop might have to be competitive on this front as well as pay and career advancement.
More information:
"2020 hiring forecast demonstrates stability, continued growth for Progressive"
Progressive, Feb. 25, 2020
Images:
A Progressive vehicle is shown. (Provided by Progressive)
A Progressive Cleveland, Ohio, facility is shown. (Provided by Progressive)
Share This: