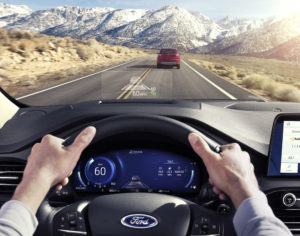 Ford on Friday announced it would offer motorists the ability to use vehicle driving data for discounted Nationwide usage-based insurance.
Vehicle owners in 39 states can use their FordPass or Lincoln Way apps to quickly sign up for a Nationwide SmartRide insurance policy on certain 2020 model year vehicles, Ford said. The app prepopulates some of the data on the form, removing some of the hassle for the consumer. Nationwide said it also offers a 10 percent discount just for signing up.
After the customer buys a policy, Nationwide will study distance, hard braking, acceleration, "idle time" and night driving data collected off the modem-equipped Ford vehicles. The user doesn't need to download a separate app or plug a dongle into the OBD-II port to participate. Ford spokeswoman Margaret Mellot said customers didn't need a subscription to a Ford connected car service to participate.
At the six-month renewal mark, Nationwide could cut good drivers as much as a 40 percent discount.
"This is the latest way we're improving the customer experience," Ford Chief Customer Experience Officer Elena Ford said in a statement Friday. "Insure makes getting insurance easier for connected-vehicle customers to cover one of their biggest investments – their vehicle – while saving money."
Ford said policyholders who have the Ford Insure/Nationwide SmartRide policy have access to the Nationwide's Accident Forgiveness option "as well as crash repairs using genuine Ford parts." Mellot said the latter would include the OEM's Ford Parts and Motorcraft lines.
"Motorcraft would be included as necessary, as those are Ford-backed parts for Ford vehicle-specific applications," she wrote in an email. "… Ford Insure and Lincoln Motor Company Insure are available on properly equipped Ford and Lincoln vehicles."
"For eligible customers, we have provided for the OEM parts endorsement to be included, though customers do have the ability to modify coverages," Nationwide explained. "Each individual claim will be evaluated based on the specific policy provisions and facts of loss."
Mellott said the program also offers "the Ford Certified Repair network, when available."
"Customers want to be able to purchase auto insurance as quickly and easily as possible," Nationwide personal lines product and underwriting Senior Vice President Brad Lemons said in a statement. "Ford and Nationwide are bringing together the best of our businesses to help make this happen in a way that is sure to delight our customers."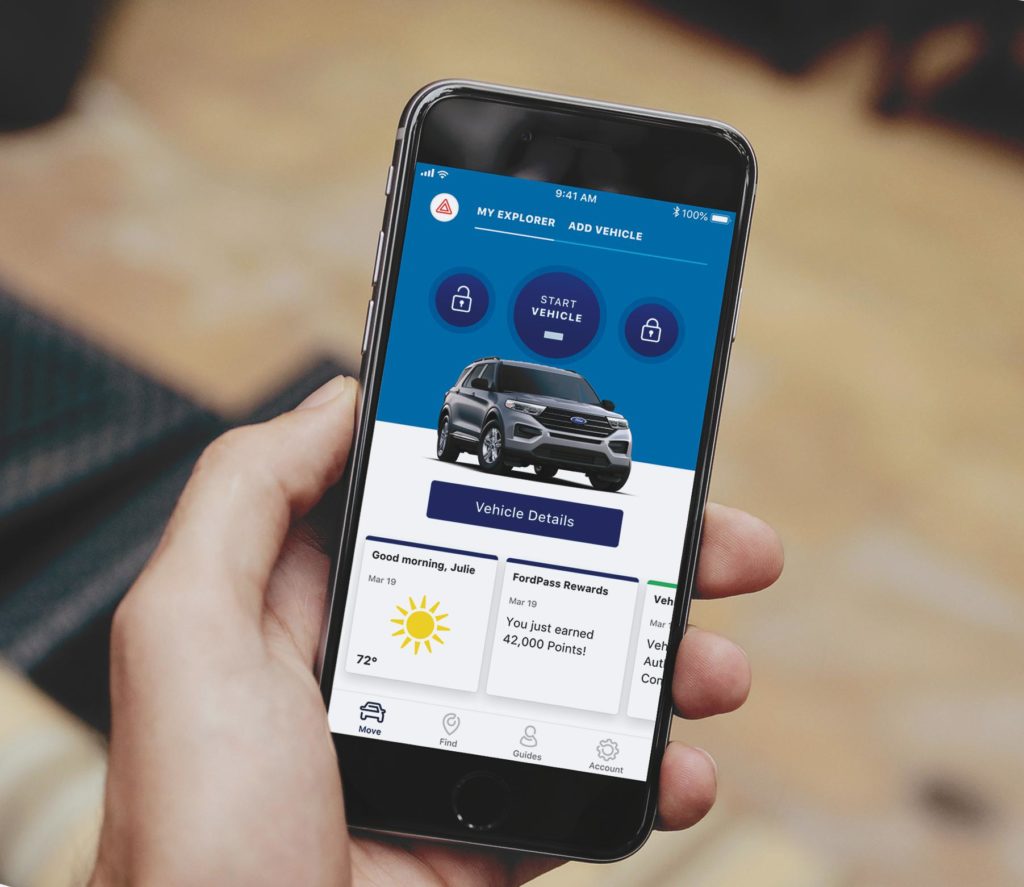 Ford said the 2020 Ford EcoSport, Edge, Escape, Expedition, Explorer, F-Series Super Duty, Fusion, Mustang, Ranger, Transit and Transit Connect are eligible for the insurance deal, and it'll come to the regular F-150 for the 2021 model year. The 2020 Lincoln Aviator, Corsair, MkZ, Nautilus and Navigator also can participate.
"Ford Insure is the latest step in Ford Motor Company's comprehensive, long-term customer experience initiative," Ford wrote in a news release. "Ford aims to make each part of the ownership experience easier and worry-free, building customer ranks and revenues over time. Ford already has doubled its investment in customer experiences to increase trust and loyalty through programs that show appreciation to its long-term customer base."
"Development of Ford Insure and Lincoln Insure began with a focus on the customer – making it as easy as possible to insure their new vehicle and offer the advantages of usage-based insurance," Ford Credit CEO Marion Harris said in a statement. "Constantly improving connected vehicle technology is allowing us to find new ways to contribute to a great customer experience."
Despite the insight into the vehicle's behavior, the Ford-Nationwide initiative doesn't include crash detection and help with a claim, nor would it be recommending Ford-certified body shops, according to Mellot.
Asked if Ford had similar programs available with other insurers or was in talks with other carriers, Mellot wrote, "We don't have any other partners."
"Nationwide and Ford are two of the most well-known companies in America, and our customers are looking to us to provide the best insurance purchasing experience possible," Nationwide CEO Kirt Walker said in a statement. "We're confident this new partnership will lead to future innovative products and services between our two organizations."
Ford has been making some big connectivity moves. In October 2019, it announced it would make FordPass free after years of it being subscription-based.
The same month, the OEM announced it would equip most of its vehicles with the ability to receive over-the-air software updates in 2020. It said it expected the first upgrades to come six months after the vehicles appear.
More information:
"FORD, LINCOLN WORK WITH NATIONWIDE TO OFFER INSURANCE PROGRAM FOR CONNECTED VEHICLES DESIGNED TO REWARD SAFER DRIVING"
Ford, Feb. 21, 2020
Images:
The 2020 Ford Escape is among the vehicles eligible for the Ford Insure-Nationwide SmartRide program, which relies on driving data captured by the vehicle itself to see if the owner qualifies for insurance discounts up to 40 percent. (Provided by Ford)
FordPass is seen. (Provided by Ford)
Share This: