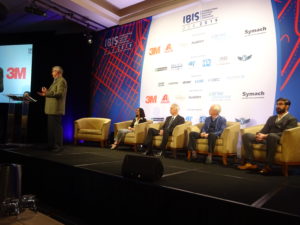 Two other collision industry events have been postponed or altered because of the COVID-19 coronavirus.
The International Bodyshop Industry Symposium had been slated to return to the U.S. for a second year April 1-2. However, the organization has instead opted to hold the event virtually instead of at the Sawgrass Marriott Golf Resort & Spa in Jacksonville, Fla.
The agenda will instead be condensed into a three-hour live webinar.
"As a result of the Coronavirus, IBIS USA will now be held as a webinar on 2 April instead," the organization wrote. "This will ensure a good degree of continuity as we deliver much of the planned IBIS USA industry-leading content in a three-hour live broadcast. Throughout this time, delegates will have the opportunity to interact and ask questions via the soon to be launched mobile app."
Despite being hosted online, the event will remain invitation-only, according to IBIS. For more information, contact suzie@ibisworldwide.com.
Other major April Jacksonville, Fla., collision industry events are still a go.
The Collision Industry Conference said Monday it would proceed as scheduled April 8-9 at the Hyatt Regency Jacksonville Riverfront.
"Our group is watching the Covid-19/Coronavirus news, and staying in contact with our hotel partners," CIC wrote. "As precautionary measures, we will have plenty of hand sanitizer on-hand, are asking participants to thoroughly wash hands often, and forego handshakes this time around."
CIC asked anyone who couldn't attend the quarterly summit of insurers, repairers, OEMs, vendors and others to let the organization know here.
The Society of Collision Repair Specialists on Tuesday announced the speaker for its 2020 "Repairer Roundtable," which takes place at the Hyatt before the start of CIC April 8. The organization also plans to hold its open board meeting and election April 7 and its annual Corporate Member Recognition and Industry Awards Luncheon on April 8.
Florida reported 27 residents and 3 non-residents had tested positive for COVID-19 as of 2:49 p.m Thursday. The state said another five Floridians with coronavirus had their return to the U.S. managed by the U.S. State Department; it's unclear if they're currently staying in Florida. Two Florida residents have died from the disease. Republican Gov. Ron DeSantis has declared a state of emergency.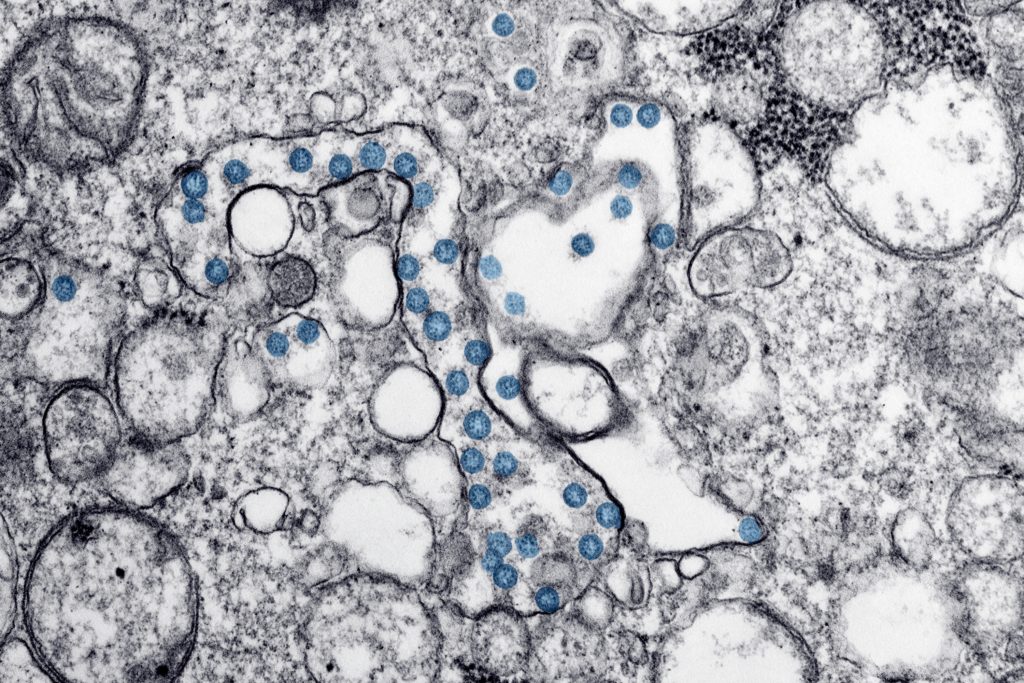 NABC
The National Auto Body Council on Wednesday also announced a change in plans because of the coronavirus. The organization said its Lone Star Parts for Cars event on April 2 in Dallas, Texas, would be pushed back to May 27.
NABC cited "travel restrictions for many of the event participants" as well as virus concerns. "This follows the recommended procedures and protocols by the World Health Organization (WHO), U.S. Centers for Disease Control and Prevention (CDC), and local authorities," NABC wrote in a news release.
The organization also pushed back its NABC board meeting to May 28 at the Berkshire Hathaway Automotive headquarters in Dallas.
Registrations to compete in or sponsor the April 2 tournament will stand and be applied to the May 27 date.
"We thank all of our members and those who registered for this event for your continued support of the National Auto Body Council," NABC CEO Bill Garoutte said in a statement. "We appreciate your understanding as we manage through this unique challenge. We hope everyone remains healthy and well in their local communities, and look forward to seeing everyone in May."
For more information, contact NABCadministration@Nationalautobodycouncil.org.
Texas had 23 cases of COVID-19 coronavirus as of 10 a.m. CT Thursday. Republican Gov. Greg Abbott does not appear to have declared a state of emergency.
More information:
IBIS, 2020
"NABC Postpones Lone Star Pars for Cars Golf Fundraiser to May 27"
National Auto Body Council, 2020
CDC COVID-19 coronavirus webpage
Texas Department of State Health Services coronavirus webpage
Florida Department of Health coronavirus webpage
Images:
A scene from IBIS USA 2019. (John Huetter/Repairer Driven News)
COVID-19 coronavirus viral particles are colored blue in this transmission electron microscopic image. (Hannah Bullock and Azaibi Tamin/Centers for Disease Control)
Share This: