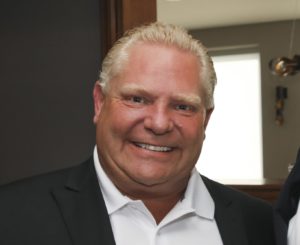 Canada's two largest provinces have declared auto repair an essential service, which appears to permit the regions' auto body shops to stay open during their governments' broad mandatory COVID-19 coronavirus-related shutdowns.
Besides a likely relief to the Canadian automotive aftermarket, the news further supports the argument that U.S. lawmakers mulling broad shutdowns should exempt collision and mechanical repairers. The U.S. Department of Homeland Security Cybersecurity and Infrastructure Security Agency has recommended that "Automotive repair and maintenance facilities" be classified as essential businesses, but this advice isn't binding upon states.
Ontario, home to an estimated more than 14.7 million Canadians, on Monday ordered all non-essential workplaces closed for 14 days as of 11:59 p.m. local time Tuesday.
"This was a tough decision, but the right decision, as this is no time for half measures," Premier Doug Ford said in a statement Monday. "But I have said from day one we will, and we must, take all steps necessary to slow the spread of COVID-19. The health and safety of every Ontarian must come first. The health of you, your children, your grandparents and friends depends on all of us doing our part."
However, Ford classified as essential all "Motor vehicle, auto-supply, auto and motor-vehicle-repair, including bicycle repair, aircraft repair, heavy equipment repair, watercraft/marine craft repairs, car and truck dealerships and related facilities."
He also deemed essential all "Hardware stores and stores that provide hardware products necessary to the essential operations of residences and businesses"; "Safety supply stores (e.g. work clothes, Personal Protective Equipment)"; and "Businesses that supply other essential businesses or essential services with the support, supplies, systems or services, including processing, packaging, distribution, delivery and maintenance necessary to operate."
Insurance and rental car companies were also cleared to stay open.
Quebec, which has a population of more than 8.5 million, ordered the closure of all non-essential businesses from Wednesday, March 25, at 12:01 a.m. local time to April 13.
It called "service stations and mechanical repair of motor vehicles, trucks and specialized equipment for industries deemed essential and roadside (assistance)" essential.
It also OK'd "insurance services (telephone service)"; "transportation, warehousing and distribution of essential goods"; and "work equipment (safety and protection)."
Businesses that weren't on the list but felt they were essential can contact the Quebec government.
Non-essential businesses could still conduct business online or via phone, both governments said. You just couldn't go into the office.
More information:
"Ontario Orders the Mandatory Closure of All Non-Essential Workplaces to Fight Spread of COVID-19"
Ontario government, March 23, 2020
"List of essential workplaces"
Ontario government, March 23, 2020
"Minimization of non-priority services and activities"
Quebec government, 2020
Featured image: Ontario Premier Doug Ford. (Andre Forget/OLO; provided by Andrew Scheer via Wikimedia Commons)
Share This: