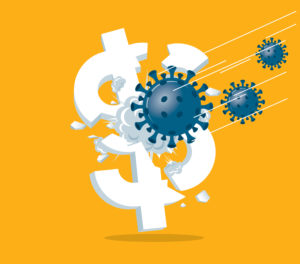 Some businesses have offered consumers aid amid the possibility of COVID-19 coronavirus financial hardships. For example, Ford on March 19 announced it would cover three months of new-car payments and let customers defer three more.
So we thought we'd check with the collision repair information providers, whose products can constitute a large monthly fixed cost for a collision repairer at a time of potential business difficulty.
The federal government has recommended auto body shops be considered essential businesses to leave open should state and local lawmakers enact precautionary coronavirus shutdowns. But even a still-operating collision repairer might still face financial challenges as business slows down or key personnel take sick time for themselves or to care for children.
"Worldwide, we are all adjusting and adapting to daily changes as a result of the COVID-19 pandemic," Tim O'Day, the CEO of Gerber's parent company, said in a statement March 18. "While the impact on our business thus far has not been material, this could change quickly. The outbreak of contagious illness such as this can impact operations, including staffing and the volume and pace at which collision repair shops can fix damaged vehicles and may lead to the temporary closure of facilities. The pandemic could also result in decreased demand for services, as well as interruptions to the supply chain, including temporary closure of supplier facilities.  In fact, over the past few days, we have noted a weakening of demand, possibly from customers deferring repairs to avoid exposure and the result of reduced miles driven and less road congestion as fewer people travel to schools , offices, sporting and other public events and places. Given this high level of uncertainty surrounding COVID-19 impacts, we are in the process of making proactive changes and contingency plans relating to the current environment and we will continue to work to address COVID-19 challenges as they evolve, so as to minimize the risk and impact to our employees, customers and shareholders."
Both CCC and Mitchell described discounts or free usage for products other than their core estimating systems, and Audatex parent Solera said "introductory deals" would be coming.
Audatex: "Solera is steadfastly committed to the health and safety of our employees, our customers and our partners," Solera regional managing director Ramon Suarez said in a statement. "The services that our customers provide are vital to ensuring automotive safety and reliability, and we're working closely with customers to support them through these unprecedented times to ensure they are able to keep their businesses moving forward. We are considering the individual needs of our customers, and will be launching introductory deals on digital products and services that will aid our customers in maintaining social distancing while enabling them to continue providing excellent levels of customer service."
CCC: "(F)or those that don't take advantage of our mobile solutions, we're offering CCC Engage photo estimating and CCC Mobile to customers at no cost through July," CCC said in a statement. "These tools will support our customers' ability to care for customers remotely, observing government guidelines for social distancing.
Mitchell: "Mitchell is offering a variety of its training programs at up to 25% off during March and April using our remote training services," Mitchell repair sales and service Vice President Jack Rozint wrote in an email Monday.
Mitchell on Thursday announced another deal.
"Mitchell will waive both implementation and training fees at this time for any UltraMate customer in the U.S. that wishes to migrate to Mitchell Cloud Estimating," Rozint wrote. "Our users are finding that the Cloud application is much more flexible in a work-from-home situation as you can access and work on all repair jobs from any connected device with a web browser including home PCs, tablets (including iPad, Android and Windows devices) and even smart phones. We offer remote training sessions twice per week, and encourage users to take advantage of this no-cost upgrade process."
Both CCC and Mitchell said they'd taken steps to ensure they could keep running and serving customers.
"During this unprecedented time, CCC is working internally and with customers to ensure business continuity and our customers' ability to deliver essential services," CCC said in a statement Friday, partly echoing a March 19 message by CEO Githesh Ramamurthy. "We executed our Business Continuity Plan that called for several actions, including restrictions on employee travel, activation of remote work policies, enhanced monitoring, and increased redundancy of our core systems. The successful activation of these measures allowed us to shift the vast majority of our employees to remote work, and to maintain normal operations across our network, applications, and customer delivery. All of our systems and call centers are operating normally and customers can work with our solutions as they always have."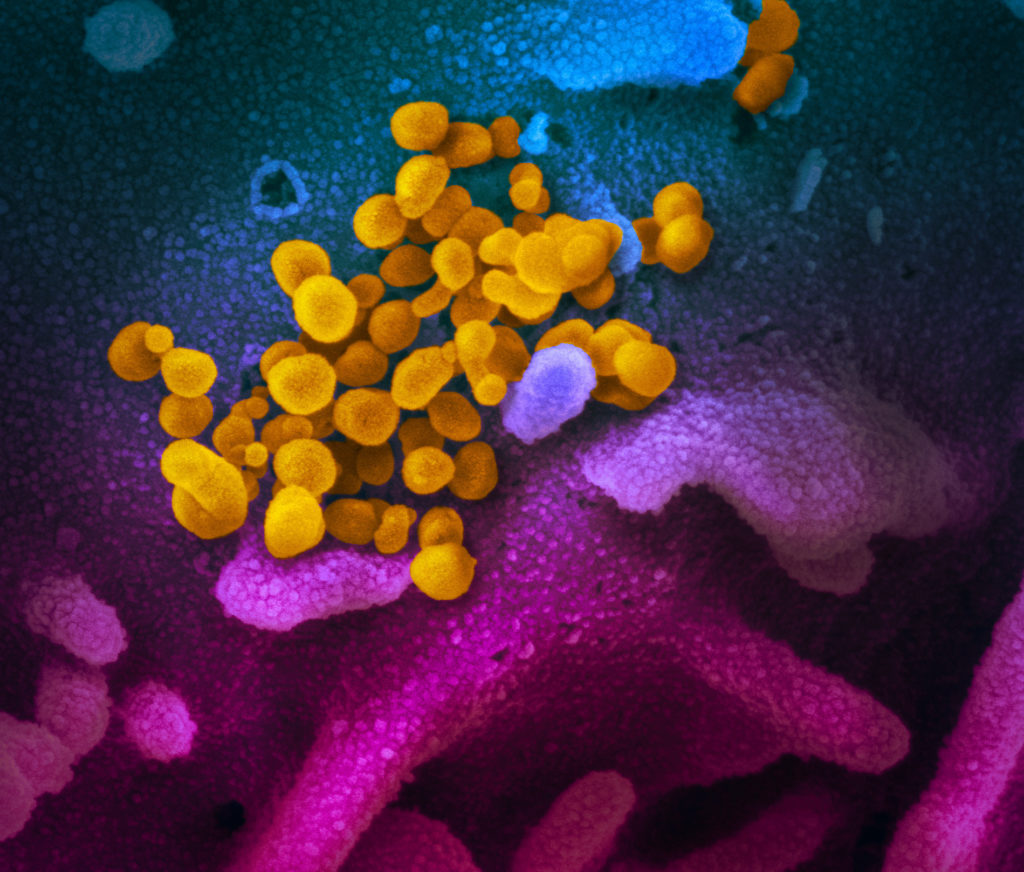 Mitchell told customers March 20 it was "working diligently to ensure the health and safety of our employees while maintaining commitments to all of our customers and partners."
It described similar considerations as CCC:
Our business leaders have implemented business continuity plans specific to operational or geographic needs and local guidelines, and will continue to monitor needs as the situation evolves. Preparations include:
• A large majority of employees are already working remotely and, if necessary, can continue to work remotely for a sustained period of time, allowing us to continue critical business processes and workflows
• We have prepared a number of teams with cross-training to handle critical roles in order to fill gaps should they occur, and in many cases have also prepared redundant operations to shift work seamlessly across teams, shifts or locations as needed
• We are also working closely with our business partners and vendors to ensure their continuity plans conform to or exceed our own.
Mitchell has moved aggressively and proactively to enable continuous service delivery, and are working diligently on behalf of our employees and our clients during this unprecedented time. (Minor formatting edits.)
CCC also said it would offer guidance to customers on how to "adjust their processes and the use of our solutions to accommodate shifts in their operations, including staff working from home or supporting customers that don't want to have in-person interactions." It said it would also support industry groups' relief efforts.
Over in the car dealership world, CDK Global CEO Brian Kranzanich on Sunday announced he would cut his salary and bonuses to $1 effective April 1 and give customers discounted or free subscriptions to products. Some dealerships are being forced to close, though not their service departments, according to Automotive News.
"All Layered Applications will be reduced by 100 percent! YES THAT MEANS FREE!" Krzanich wrote. "This includes products like Elead CRM, all Service products, Connected Store and more. If you don't currently use some of these products, but would like them installed, we can help. We are conducting limited installs, and we believe we can save you quite a bit of money. New solution purchases are not a requirement to receive this offer on the products you currently use."
"… All DMS and DMS-related products will be reduced by 25 percent! This includes required products like Document Management, Digital Contracting and more." (Emphasis his.)
He wrote that CDK would also offer two free months of some "solutions you may not currently be using that can provide you with much needed support while remote working has increased and we're all practicing social distancing."
Automotive News reported Tuesday that other companies were offering auto dealers discounts too.
Dealers are having a tougher time of it. Automotive News reported Monday that while states are permitting parts and service departments to stay open, showrooms have been ordered closed.
UpdatePromise on Monday said it would offer Mass Campaign free to dealerships for two months.
"We're very pleased to be making Mass Campaign available to the industry because we feel like we have an obligation to help if we can," UpdatePromise CEO Curtis Nixon said. "For the next couple of months, we're empowering you with tools to send mass email or text campaigns for any major updates and announcements to your customers and employees. Our goal is to help us all as we hopefully return to normalcy soon."  
Taylor Su of UpdatePromise confirmed Wednesday this deal extended to body shops too.
"We are also including auto body shops in our proactive actions to aid with the current crisis by giving away our Mass Campaign tool for the next couple of months," she wrote in an email.
Is your company waiving or deferring bills for auto body shops? Let us know at info@repairerdrivennews.com.
More information:
"A message from Brian Krzanich – CDK Global Announces April Discounts to NA Retail Customers"
CDK, March 22, 2020
"Tech vendors waive fees, offer aid to dealerships"
Automotive News, March 24, 2020
Mitchell, March 20, 2020
"CCC CEO Message to Clients on COVID-19"
CCC, March 19, 2020
Featured image: The COVID-19 coronavirus pandemic could be financially difficult for some shops. (orbetto/iStock)
Share This: