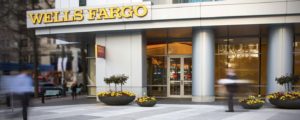 A spokesman for the trade group representing top national and superregional banks this week advised repairers seeking Paycheck Protection Program loans to work with their current financial institution rather than find another.
"The No. 1 most beneficial piece of information is that all of your members should go to the bank that they currently do business with," Consumer Bankers Association public affairs Senior Vice President Nick Simpson said Monday. "That will streamline some of the steps and processes that SBA is requiring on the loans in relation to 'know your customer' and Bank Secrecy Act anti-money laundering regulations."
Simpson shared some advice and insight into the Paycheck Protection Program, which is proving to be a popular component of the recent $2.2 trillion CARES Act. If you haven't pursued the program yet, this might answer some of your questions.
PPP
The CARES Act allocated $349 billion in low-interest, forgiveable Paycheck Protection Program loans for the nation's small businesses. The initiative was meant to provide economic relief to companies and workers hurt by the national COVID-19 coronavirus response.
The SBA opened the program to small businesses on April 3 and would expand it to self-employed individuals and independent contractors on Friday, Simpson said.
Simpson said Wednesday the last estimate he'd heard involved $70 billion of loan applications taken to date but far less actually dispensed. Treasury Secretary Steven Mnuchin on Tuesday said he was trying to get Congress to add another $250 billion.
At the direction of President @realDonaldTrump, I've spoken with @SenateMajLdr, @SenSchumer, @SpeakerPelosi, and @GOPLeader to secure an additional $250 billion for the #PPPLoan program to make sure small businesses get the money they need!

— Steven Mnuchin (@stevenmnuchin1) April 7, 2020
PPP loans have a two-year maturity and were originally set at 0.5 percent interest, but the Small Business Administration raised the rate to 1 percent. Payments can be deferred for six months, though the interest continues.
Collision repairers can borrow up to the equivalent of 10 weeks of payroll (up to $10 million) and have it forgiven, with the amount waived proportional to the amount of employees kept on and without pay cuts. The SBA said Friday small businesses must spend at least 75 percent of the money on payroll and the remaining 25 on payroll or other core expenses (e.g. rent) during an eight-week period to have the debt wiped clean.
The loans are guaranteed by the SBA and require no collateral or personal guarantee, which ought to smooth the path for borrowers. The Federal Reserve on Thursday announced it would from a regulatory perspective treat the loans as carrying zero risk to a bank.
The process
Simpson said a repairer's first step would likely involve going to their bank's website and finding the application. (Here's No. 1 BofA, No. 2 JPMorgan Chase and No. 3 Wells Fargo.) The SBA also has a form to help you get ready. He said applying should be "pretty easy" and streamlined. Repairers would have to provide details like proof of average monthly payroll and confirmation that the company has been in business for the requisite amount of time, according to Simpson.
In eight weeks, repairers would return to their banks and apply for the loan forgiveness, he said.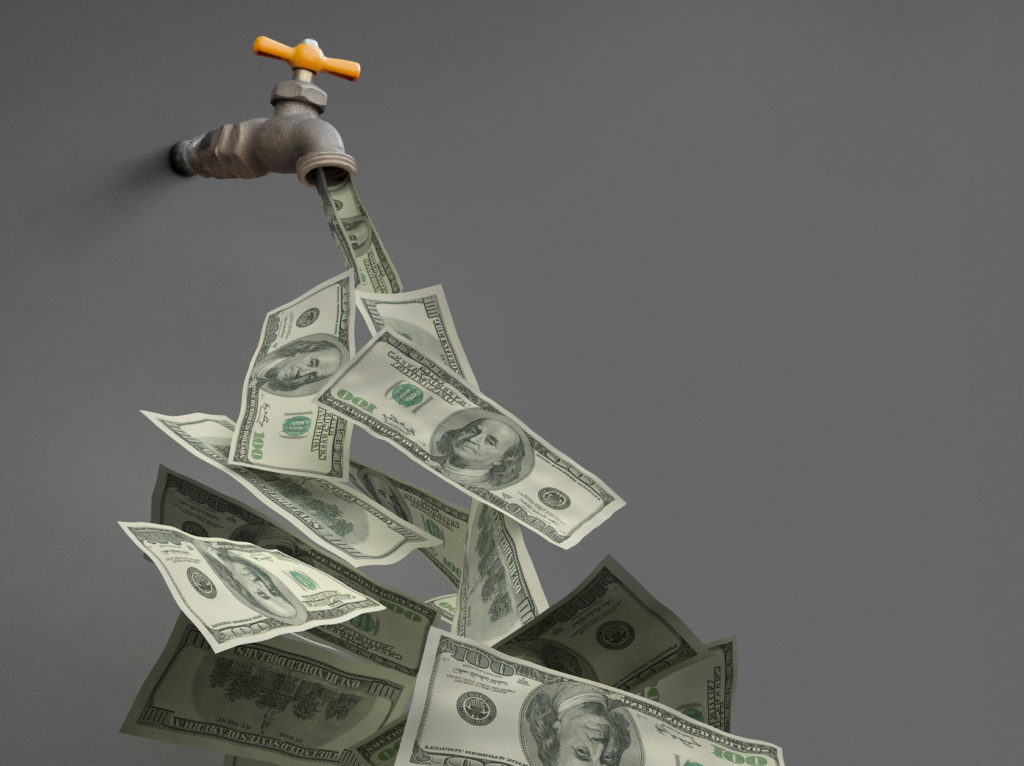 Simpson said some applicants assemble all 2019 payroll information along with January and February's. "That checks two boxes," he said. It demonstrates the average and proves the business has been operational.
Employer ID, tax ID, 2019-20 payroll, state income tax payroll and unemployment filing data could be helpful for applicants to have on hand, according to Simpson.
Sole proprietorships can pose a greater challenge, according to Simpson. How do you verify payroll when "the business is the person," as Simpson put it. He said sole proprietorships should prepare with information like income and expense documentation.
For now, many banks are focusing on existing customers and refusing to work with new customers on PPP loans, according to Simpson. Setting up a new customer is a more complex process for a bank under know-your-customer and anti-money-laundering rules, he said.
"It would just slow down the system," he said.
That's "why you should go to your main bank," he said.
Some small businesses' banks might not be granting PPP loans yet. However, they might be preparing to do so. Simpson said "only about a dozen" of the CBA's 66 members were currently funding loans. However, about 50 members were taking applications online in advance.
Members had been waiting for guidance on the SBA and Treasury Department, which "kind of tied our hands," Simpson said. However, they just received clarification on that point, he said Wednesday.
Other repairers' banks might not be established SBA 7(a) lenders. But Simpson said the SBA has expedited the process for PPP loans. Typically, it might take "several weeks" for a bank to receive 7(a) status, Simpson said. But he shared a story of a non-7(a) bank which received approval in "less than a week."
Asked what a repairer seeking a PPP loan should do if the bank had maxed out its capacity, Simpson said the borrower should seek guidance from the bank. The institution might be opening up more capacity in the future, or it might have a suggestion of another lender in the area.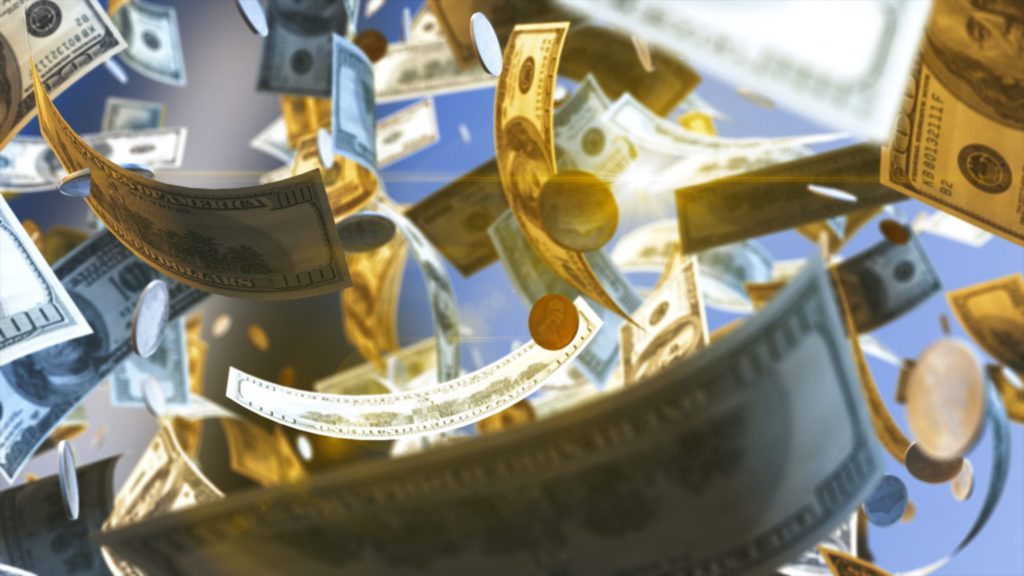 Wells Fargo
Using an existing banking relationship for a PPP loan could have been problematic for some Wells Fargo customers. The bank announced Sunday that it had run up against its asset cap and would have to decline lending beyond the $10 billion in PPP requests it had already received.
However, the Federal Reserve on Wednesday partially suspended the growth restriction it imposed on Wells Fargo on 2018. The Fed said it would give Wells Fargo an exemption for small-business loans made under the PPP or the upcoming Fed Main Street Lending Program.
"The Board will require benefits from the PPP and the Main Street Lending Program to be transferred to the U.S. Treasury or to non-profit organizations approved by the Federal Reserve that support small businesses," the Fed wrote in a news release. "The change will be in place as long as the facilities are active."
The growth cap had been imposed as punishment for actions like "widespread compliance and operational breakdowns," according to the Fed.
"Wells Fargo appreciates the targeted action of the Federal Reserve to support the needs of small businesses through PPP and looks forward to expanding relief to many more small businesses and nonprofits," Wells Fargo CEO Charlie Scharf said in a statement Wednesday. "In the first two days alone, we received more than 170,000 indications of interest from our customers, and know there is much more need. While the asset cap does not specifically restrict Wells Fargo's participation in this program, this action by the Federal Reserve will enable Wells Fargo to provide additional relief for our customers and communities."
Turnaround
As noted above, the PPP program opened Friday. Interviews with a handful of repairers Monday found one shop already having approval, while other had applied but not yet heard back. Asked how long the process takes on average, Simpson said Wednesday "it's really impossible to say." Too few companies had reached the finish line at that point.
Simpson said the system has experienced issues he suspected was related to the sheer volume of applications. He said the PPP process was using a 7(a) loan program used to handing about 58,000 loans encompassing about $21 billion annually. As noted above, demand has climbed to at least $70 billion in loans in mere days. Wells Fargo reported receiving "more than 170,000 indications of interest" in two days.
Simpson described at least one report of taking more than an hour for a bank to enter an application — and then the system crashed. He said he didn't think were "operational enough" yet, but hopefully turnaround time would speed up as the initiative continued.
"That's the intent," he said.
Other considerations
PPP loans might not be right for every repairer; some might wish to use other assistance under the CARES Act instead. Companies who take the PPP loan won't be able to use other bill options like delaying payroll taxes or a separate employee retention tax credit, according to a recent S-Corp Association slide.
S-Corp Association President Brian Reardon said recently that businesses and workers will need to determine which measure works best for them.
Correction: An earlier version of this story incorrectly described the forgivable amount of PPP loans. 
Businesses can borrow about 2.5 months worth of payroll, up to $10 million. The SBA forgives the whole thing and interest if the money was spent during an eight-week period; it decreases the forgivable amount proportional to cuts in the company's workforce or pay. At least 75 percent of the borrowed amount must go to payroll during those eight weeks, the remaining 25 percent can be used for certain eligible expenses including utilities and rent.
"The amount of loan forgiveness can be up to the full principal amount of the loan and any accrued interest," the SBA wrote April 15. "That is, the borrower will not be responsible for any loan payment if the borrower uses all of the loan proceeds for forgiveable purposes described below and employee and compensation levels are maintained. The actual amount of loan forgiveness will depend, in part, on the total amount of payroll costs, payments of interest on mortgage obligations incurred before February 15, 2020, rent payments on leases dated before February 15, 2020, and utility payments under service agreements dated before February 15, 2020, over the eight-week period following the date of the loan. However, not more than 25 percent of the loan forgiveness amount may be attributable to non-payroll costs."
The article has since been corrected to address this.
More information:
Treasury Department CARES Act "Assistance for Small Businesses" webpage
Small Business Administration Paycheck Protection Program interim final rule
SBA sample PPP form for small businesses
Small Business Administration COVID-19 financial aid portal
Consumer Bankers Association COVID-19 webpage
"Federal Reserve Board announces, due to the extraordinary disruptions from the coronavirus, that it will temporarily and narrowly modify the growth restriction on Wells Fargo so that it can provide additional support to small businesses"
Federal Reserve, March 8, 2020
Images:
A Wells Fargo is shown. (Provided by Wells Fargo)
The Society of Collision Repair Specialists and other trade groups had asked the federal government to provide unsecured credit to all businesses during the COVID-19 coronavirus issue. (Stefano Spicca/iStock)
The COVID-19 coronavirus pandemic could be financially difficult for some shops. (orbetto/iStock)
Collision repairers can take advantage of $349 billion in small business loans offered by the CARES Act. (aislan13/iStock)
Share This: