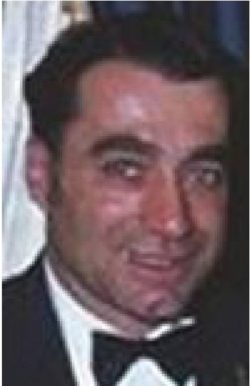 Former Central Avenue Collision Works owner and Auto Body Craftsman Guild of New York City co-founder Al Porcelli died earlier this month. He was 95.
"He continued working to improve the collision repair industry, and motorists' rights until the end of last year, when his multiple illnesses finally got the better of him," his son, Michael, wrote in an email Monday. "He held on as long as he could, hoping to continue his mission of service, until his energy ran out early this month."
Porcelli was among the 12 shop owners — "known as the 'dirty-dozen' because they did the hard work," according to an obituary — who created the Guild more than 60 years ago.
He was the longest serving living member of the guild when he died April 7 and had served as editor of the Guild's "Bulletin" magazine from his 1990 retirement until last year, according to the obituary.
"Since its inception, Al held every leadership position in the organization, and was very proud of his service as a chairman of the education-committee, and as the longest-surviving Guild-founder," it stated. "For over 60 years, Al and the Guild advocated for better trade-education in public school systems, and within the industry."
Porcelli's body of work in the Bulletin included "hundreds of articles" on trade education, vehicle safety and repair procedures, business practices and consumer protection.
Long Island Auto Body Repairman's Association Executive Director Ed Kizenberger, whose organization is affiliated with the guild and whose son serves as its executive director, said Wednesday "we used to call him the 'Energizer Bunny'" of the industry. "He just never stopped," Kizenberger said.
Born in 1924, Porcelli started in automotive at age 10 as a child apprentice for an auto electric shop on Atlantic Avenue near his Brooklyn, N.Y., home.
After serving as a fighter aircraft mechanic in World War II, Porcelli worked at an auto body shop in Queens, N.Y., before opening Central Avenue Collision in 1949 with co-worker Henry Keller.
"Through their hard work, the business grew rapidly, and within five years moved to a much larger, fully-equipped facility, across the street from their humble beginning," the obituary stated. "They were always viewed by their peers as the best partners in the business, who produced the highest quality work for over 25 years until Henry's retirement."

Porcelli then partnered with his son, Michael, in the business until Porcelli too retired in 1990. The business is now held by a third generation of the Porcelli family.
The obituary said Porcelli "worked tirelessly, often alone, to get the Justice Department to enforce" the 1963 Consent Decree.
"He died hoping that it will be enforced," the obituary said. It called Porcelli's inability to see its enforcement his greatest regret.
Kizenberger called the Consent Decree "a flag that he chose to carry," even when it wasn't popular. He advocated for its enforcement "through thick and thin. … That's a heavy lift."
The Consent Decree continues to be relevant today, with both U.S. senators and representatives urging the Justice Department to reconsider its plan to sunset the measure.
"He was also actively involved in educating government officials, at every level, on vehicle-safety, trade-education, and consumer protection issues," the obituary stated. "For years, Al served on many industry & government advisory-boards, mostly at his own expense, and testified at countless hearings advising Government on improving: consumer-protection, worker-protection, and trade-education. As a dedicated industry-advocate, Al was a leading force contributing much time and effort to many, State and National, Collision Trade Associations."
"He was a stalwart for the industry," Kizenberger said.
Porcelli also served as an I-CAR chairman and promoted ASE testing, including running a test site at the Guild's office. "He was a strong supporter of all training, and ASE certification in particular, right up until the end," Michael Porcelli wrote.
Porcelli was married in 1947 to his childhood sweetheart Orrie. Their sons included Michael, Anthony and Dennis.
Funeral details were not available Wednesday. Michael Porcelli has asked industry members with memories of his father's education advocacy to contact him at mjpmjp@gmail.com or 718-821-7868.
Images:
Former Central Avenue Collision Works owner and Auto Body Craftsman Guild of New York City co-founder Al Porcelli. (Provided by Michael Porcelli)
Central Avenue Collision Works is seen in the 1970s. (Provided by Michael Porcelli)
Share This: