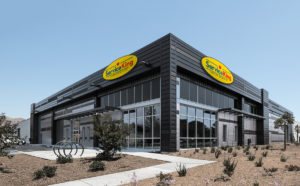 Noting a $600 million loan due in August 2021, Moodys in March downgraded Service King's credit profile from B3 to Caa1, with the outlook remaining negative.
"Today's downgrade and negative outlook reflect the increased refinancing risk related to the August 2021 maturity of the company's term loan as the company's leverage remains very high," Moody's Vice President Charlie O'Shea said in a statement March 24.
Moody's March 24 announcement came days before Republican Texas Gov. Greg Abbott on March 31 issued an executive order restricting business to essential services. Moody's on March 30 estimated 27 percent of Service King's shops were located in Texas.
"The action also reflects the heightened risk that the company will incur much higher cash interest costs as part of a refinancing transaction such that it meaningfully constrains its future investment capacity and free cash flow generation long-term," O'Shea said in a statement. "Moody's continues with its favorable view of the fundamentals for the collision repair sector and believes that management has a strategy that can, if well-executed, reverse weak operating trends."
Moodys calls B-rated debt "speculative and are subject to high credit risk" and Caa-rated loans "speculative of poor standing and are subject to very high credit risk." Both fall into the range Fidelity said would be considered "speculative" or "junk."
Service King carried debt representing about eight times earnings before interest, taxes, depreciation and amortization for the 2019 fiscal year and an EBIT/interest ratio "well below 1 time (including 50% credit for cost savings from front-office re-structuring initiatives executed in early 2020)," according to Moody's.
Neither Service King nor parent company Blackstone responded to a Monday request for comment on the Moody's report.
Reporting a "steep decline in business," Service King CEO David Cush on April 2 announced his company would "furlough a portion of our in-store workforce as well as portions of our operations management and support functions" effective April 10. The furlough would last until at least May 30 and be renewed monthly if necessary, Cush wrote.
CRASH Network on Monday reported that Service King had asked multiple landlords to adjust the terms of the lease — quoting one who observed that the MSO hadn't been current on the lease before the request. The news outlet also reported about three dozen Service Kings had been temporarily closed.
According to Moody's, insurer discounts have hindered Service King, contributing to a FY 2019 gross margin 0.75 percentage points lower than the prior year.
"The company's quarterly same store sales trends returned to positive during 2019 after facing pressure during 2018," Moody's wrote of Service King on March 30. "However, Service King's performance over the past twelve months remained below expectations as margin erosion continued. EBITDA margins have been negatively impacted by an increase in carrier discounts and margin compression in parts sales, which have resulted in a decline in the reported gross margin rate of more than 75 bps in FY 2019 relative to that of the prior year."
Moody's indicated that Service King's margin plans included "efforts to reduce overhead costs and increase shop-level efficiencies"; the ratings agency didn't mention any plans to regain margins through pricing or work mix.
"However, an increase in carrier discounts has contributed to Service Kings weak operating performance," Moody's wrote. "Many public insurance companies are under pressure to control costs which may lead to further discounting pressures from the insurance carriers in the future."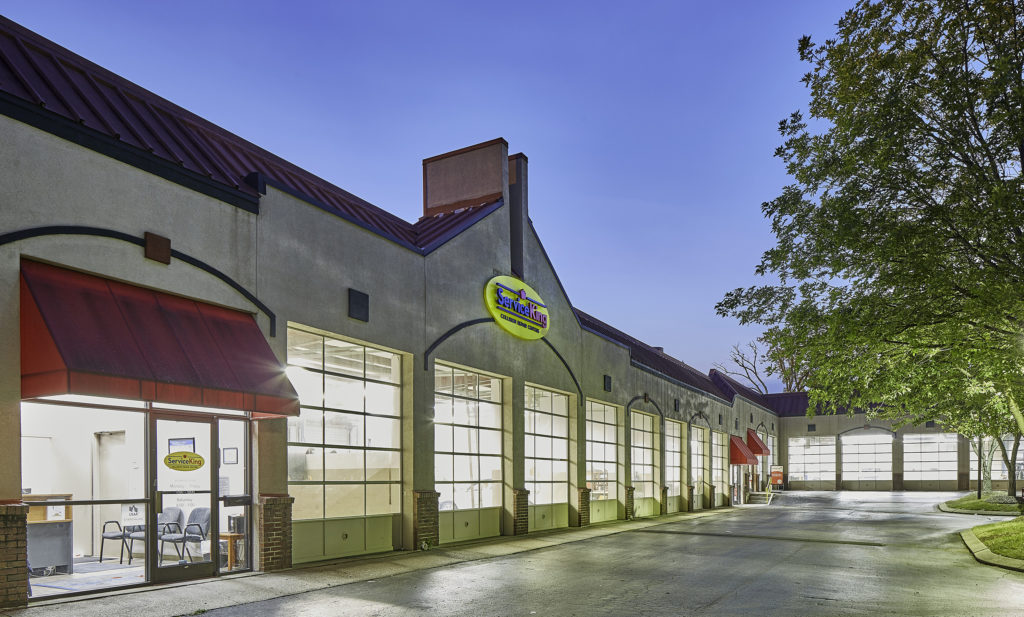 Additional scrutiny
Service King's situation has drawn attention from other industry observers.
"With the crises and subsequent declines in system revenues Service King is expected to have difficulty meeting its current debt obligations," Focus Advisors managing director David Roberts wrote in an April 3 newsletter.
A Driven Brands April 22 town hall also carried bearishness on Service King, based on an participant's account shared with Repairer Driven News. According to the participant's notes, a question on the possibility of buying Service King, Caliber or Gerber drew a response that Service King was weak, with its market share able to be captured organically.
Asked if he wished to comment on this account, Driven Brands paint, collision and glass group President Michael Macaluso said April 30, "We're focused on our own performance. … I certainly can't and won't speculate on a competitor."
Service King didn't respond to a request for comment on Roberts' analysis and the account of the town hall.
Positive signs
Things could be turning around for Service King. Cush told employees May 1 that Service King's hard choices had placed the company in a "great position" for success as business resumes. "Now we just need to take advantage of it," he said.
A week later, Cush told employees Friday that key Service King states were loosening COVID-19 restrictions — including Texas.
While "it probably will be a long process" to reach pre-coronavirus levels there, "we continue to see improvements in business," Cush said May 8. Many Service Kings were the busiest they'd been since before the virus attacked the economy, according to Cush. Some were even closing in on "near-normal levels" of work in progress, he said.
As noted above, Moody's hasn't written off Service King by any means. On March 30, it thought management had a chance to turn around the company and get it back to "mid-7.0" leverage and earnings equivalent to its interest bill. It said Service King also had adequate liquidity at $200 million, though $80 million of it came from a paint contract renewal prebate and was "unavailable for debt repayment."
"In an effort to preserve liquidity in anticipation of the negative impact of the coronavirus outbreak, the company fully drew its revolving credit facility in March 2020," Moody's wrote March 30. "While the roughly $92 million of revolver borrowings are expected to remain on the balance sheet, we note that they are available as a backstop to fund any liquidity shortfalls that might occur if the negative impact of the coronavirus outbreak on Service King's operating performance occurs over a more protracted period.
"… The revolver contains a springing first lien net leverage covenant of 7.2 times which is tested if greater than 30% of the revolver commitment is drawn. As a result of the company's decision to fully draw its revolver, the company will be required to comply with the 7.2 times maximum first lien net leverage covenant. The company has significant cushion under the covenant as of FY 2019 (3.9 times vs. the maximum 7.2 times). The company will maintain adequate cushion under its leverage covenant over the next 12 months."
Moody's said it could upgrade Service King's ratings if it could get leverage near 6.5x "with EBIT/interest sustained materially above 1.25 times." The MSO would also need to show good liquidity and financial policies preserving such indicators.
"Over a shorter horizon, the outlook could return to stable if operating improvements are achieved such that credit metrics begin to generate meaningful positive momentum away from the current downgrade triggers," Moody's wrote March 24. "A stabilization of the outlook would also require addressing the term loan maturity in timely manner."
Moody's had cut Service King's outlook from "stable" to "negative" in January.
Moody's might downgrade Service King "if 'steady state' operating performance does not show signs of stabilization" or Service King keeps its leverage above 7.5x and EBIT unable to cover interest (below 1.0).
"Ratings could also be downgraded if the company's liquidity profile were to deteriorate for any reason, or if meaningful progress is not made towards addressing the August 2021 term loan maturity in due course or should the probability of default increase for any reason," Moody's wrote.
More information:
"Rating Action: Moody's downgrades Service King's corporate family rating to Caa1"
Moody's, March 24, 2020
Moody's credit opinion following downgrade of Service King to Caa1
Moody's, March 30, 2020
"CREDIT RATINGS AGENCY MAKES ADJUSTMENTS ON MSOs"
CRASH Network, May 11, 2020
Images:
A Milpitas, Calif., Service King is shown. (Provided by Service King)
A Service King is shown. (Provided by Service King)
Share This: