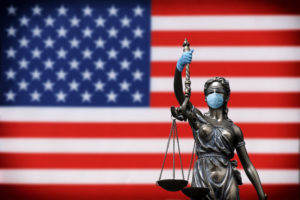 The Society of Collision Repair Specialists recently joined the U.S. Chamber of Commerce and many other trade organizations in urging Congress to provide businesses with further financial and legal cushions amid the COVID-19 coronavirus pandemic.
On May 21, SCRS, the U.S. Chamber, and more than 130 other trade groups asked congressional leaders, Treasury Secretary Steven Mnuchin, and Small Business Administration Administrator Jovita Carranza for three changes to the Paycheck Protection Program.
And on Wednesday, SCRS, the Auto Care Association, the U.S. Chamber, and more than 230 other trade groups asked lawmakers to temporarily shield industries from "an onslaught of frivolous lawsuits" linked to the COVID-19 pandemic.
PPP
The small-business Paycheck Protection Program initiative has proven popular since Congress approved it in the March CARES Act and seeded it with more funds in April's House Resolution 266.
Congress appropriated nearly $660 billion for the PPP program, which involved 1 percent, two-year, Small Business Administration-guaranteed loans for up to about 2.5 months of payroll (capped at $10 million).
The government will forgive the amount if the business spends 75 percent of the funds on payroll (which is also defined to include costs like benefits) and the rest on payroll, mortgage or other pre-existing debt interest, rent or utilities during the eight-week period immediately after the loan. The business must also restore employee pay and headcount to sufficient pre-pandemic levels by June 30.
"The current rules made sense when the program was created, and it was anticipated that stay-at-home orders would last only a few weeks," the trade groups wrote May 21 to congressional leaders and the two agency officials. "However, their implementation in the current environment is making it harder for small businesses to survive. Small businesses that close permanently will never be able to rehire their employees.
As of 5 p.m. Tuesday, 5,511 lenders had approved nearly $511.3 billion across more than 4.4 million loans for small businesses. The average loan size was $115,276.
The trade groups asked lawmakers and officials to end the Small Business Administration's "75%-25% rule," let businesses spend the money over a longer period than the first eight weeks of the loan's life and still have it forgiven, and "extend the June 30 safe harbor date for rehiring and restoration of pay."
The Democrat-controlled House's recently-passed HEROES Act contained all three of the trade groups' ideas. While that $3 trillion bill appears to be dead in the Republican-controlled Senate, perhaps a spinoff bill containing just the PPP changes might be palatable to lawmakers in both houses and pass easily.
"These three modest changes would help ensure that the liquidity provided through the PPP can be deployed in a manner that is most likely to allow a small business to remain operational," the trade groups wrote to lawmakers including Senate Majority Leader Mitch McConnell, R-Ky., and House Speaker Nancy Pelosi, D-Calif. "Specifically, these changes would help small business owners who need capital for overdue rent payments, the re-start of vendor contracts, and other necessary expenses. In addition, the extended deadlines would permit a more orderly return to work consistent with the phased reopening."
Besides banning the "75%-25% rule" — which wasn't contained in the CARES Act anyway — the House's HEROES Act also gives small businesses either 24 weeks or until Dec. 31, whichever comes first, to spend all the money. The bill also lets PPP recipients wait until Dec. 31 instead of June 30 to restore headcounts and wages.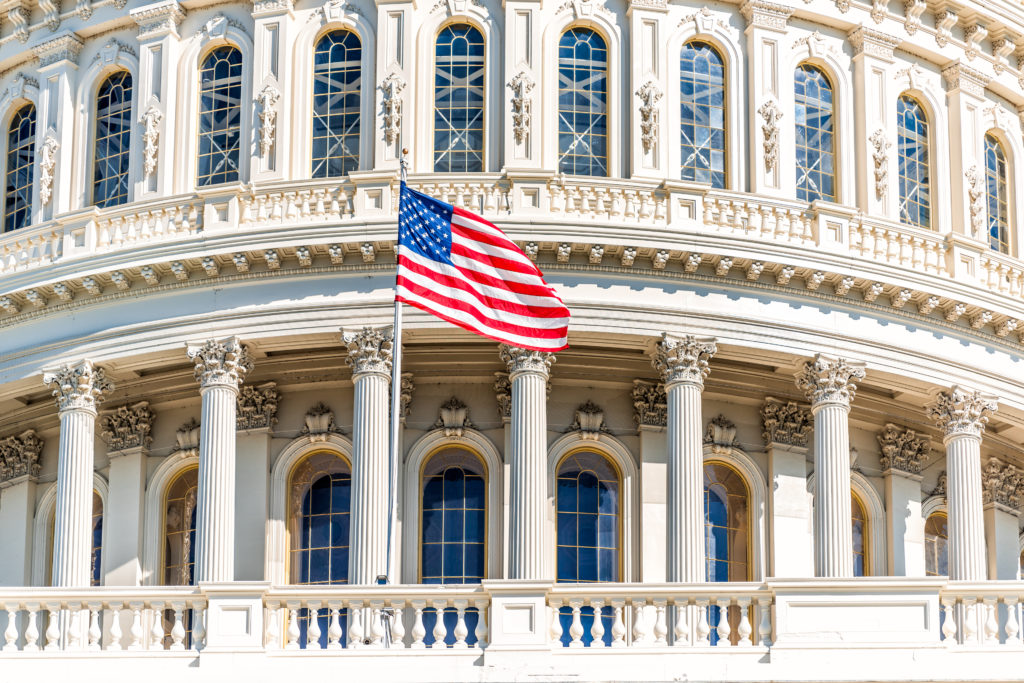 Liability
"Essential" businesses which stayed open and non-essential companies now permitted to reopen have a shot at preserving some sales in an economy soured by the COVID-19 pandemic response. However, the threat of losing that revenue and the business itself in a COVID-19 lawsuit might seem too daunting.
"However, as those workers and businesses keep our communities safe and provide for the American people, our members and constituencies are concerned that, despite doing their best to follow applicable guidelines, they will be forced to defend against an onslaught of frivolous lawsuits," the second group of trade organizations wrote to congressional members. "The prospect of such litigation and associated exorbitant legal costs are a deterrent to reopening. Further, this litigation could devastate those entities that are just beginning to reopen their doors or have kept them open throughout the crisis. Indeed, past surveys have shown that many small businesses are one lawsuit away from closing for good."
The groups noted that some states had protected "key sectors" from coronavirus-related liability, "but a uniform national response is needed."
What appears to be an informal online April 23-May 3 poll of nearly 4,500 South Carolina businesses found 62.32 percent of 3,777 respondents feared "Premises liability (exposure to customers)" and slightly more, 63.81 percent, feared "Workplace safety liability (OSHA/Workers Compensation)," according to the South Carolina Chamber of Commerce. (Respondents could pick more than one answer.)
The organizations writing to Congress on Wednesday sought four types of temporarily liability protections.
"We ask that you quickly enact temporary liability protections for: (1) businesses, non-profit organizations, and educational institutions that work to follow applicable public health guidelines against COVID-19 exposure claims; (2) healthcare workers and facilities providing critical COVID-19-related care and services; (3) manufacturers, donors, distributors, and users of vaccines, therapeutics, medical devices, as well as PPE and other supplies (such as hand sanitizer and cleaning supplies) that are critical to the COVID-19 response; and (4) public companies targeted by unfair and opportunistic COVID-19-related securities lawsuits," the trade groups wrote. "In addition to being temporary, we believe that these liability protections should be limited in scope and preserve recourse for those harmed by truly bad actors who engage in egregious misconduct."
No. 1 is likely the most relevant to auto body shops themselves, for repairers must protect both employees and customers from COVID-19. No. 3 would protect the industry's personal protective equipment and supply manufacturers and distributors. Even No. 4 applies; U.S. stock exchanges contain familiar names like LKQ, Axalta, Snap-On and General Motors, just to name a few.
The trade groups said Congress had issued liability shields during "prior crises."
An April 23-27 U.S. Chamber Institute for Legal Reform study of 800 registered voters found 61 percent "somewhat" or "strongly" supported the idea that "Congress should protect many businesses and types of companies from lawsuits being filed related to the coronavirus," according to the institute.
"Absent a targeted safe harbor for those that work to follow applicable guidelines, the fear and uncertainty from boundless liability threatens to impede our country's social and economic recovery," they wrote to lawmakers. "In the wake of prior crises, Congress came together to pass timely and targeted liability protections with strong bipartisan support because lawmakers understood the acute economic threat of lawsuits at moments of maximum economic vulnerability. And while Congress has acted to provide some limited COVID-19-related liability protections for volunteer healthcare providers and some manufacturers of PPE in the CARES Act, much more must be done."
Be heard: Congressional contact information can be found here.
More information:
U.S. Chamber, other trade groups' letter to Congress, Treasury, SBA on PPP adjustments
May 21, 2020
U.S. Chamber, other trade groups' letter to members of Congress on liability protection
May 27, 2020
PPP loan forgiveness application and instructions
Small Business Administration, May 15, 2020
SBA "Coronavirus Relief Options" page
SBA Paycheck Protection Program (PPP) webpage
List of PPP lenders in your state
Paycheck Protection Program FAQs
Images:
SCRS, the Auto Care Association, the U.S. Chamber, and more than 230 other trade groups on May 27, 2020, asked lawmakers to temporarily shield industries from "an onslaught of frivolous lawsuits" linked to the COVID-19 pandemic. (Photo illustration by 101cats/iStock)
The U.S. Capitol is shown. (krblokhin/iStock)
Share This: