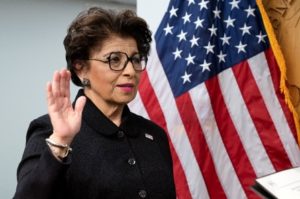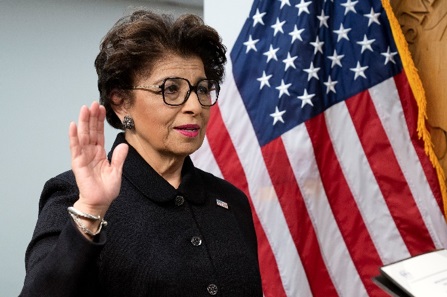 The Small Business Administration on Monday announced all small businesses could again apply for Economic Injury Disaster Loans — as well as free $10,000 advances regardless of the loan's approval.
The announcement provides another lifeline to body shops suffering reduced business in an America still partially closed over COVID-19.
The 3.75 percent, potentially 30-year EIDL loans are deferrable for a year. They can be used for "debts, payroll, accounts payable and other bills that can't be paid because of the disaster's impact, and that are not already covered by a Paycheck Protection Program loan," the SBA wrote in a news release.
Applicants also can request an advance of $1,000 per employee up to a combined $10,000. "This advance will not have to be repaid, and small businesses may receive an advance even if they are not approved for a loan," the SBA wrote.
Congress funded the EIDL grant initiative with $10 billion under the March CARES Act, but small business demand exhausted the funds, and the SBA suspended the program and the EIDL loans themselves. Lawmakers added another $10 billion in grant money and $50 billion in actual EIDL loan dollars during April's House Resolution 266.
The SBA didn't fully reopen the program after the new funding. But as of Thursday, the SBA had only disbursed more than 3.2 million advances worth more than $10.7 billion combined. The SBA had cut more than 1.3 million actual COVID-19 EIDL loans worth a combined $90.9 billion.
"The SBA is strongly committed to working around the clock, providing dedicated emergency assistance to the small businesses and non-profits that are facing economic disruption due to the COVID-19 impact.  With the reopening of the EIDL assistance and EIDL Advance application portal to all new applicants, additional small businesses and non-profits will be able to receive these long-term, low interest loans and emergency grants – reducing the economic impacts for their businesses, employees and communities they support," SBA Administrator Jovita Carranza said in a statement Monday. "Since EIDL assistance due to the pandemic first became available to small businesses located in every state and territory, SBA has worked to provide the greatest amount of emergency economic relief possible.  To meet the unprecedented need, the SBA has made numerous improvements to the application and loan closing process, including deploying new technology and automated tools."
More information:
Economic Injury Disaster Loan and EIDL grant website
Economic Injury Disaster Loan and EIDL grant application
Featured image: Small Business Administration Administrator Jovita Carranza is sworn in. (Provided by Small Business Administration)
Share This: