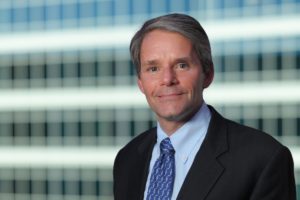 Service King CEO David Cush on Friday announced "the first sign of expansion" in the COVID-19 economy, and LKQ on Monday said the second quarter hasn't been as bad as feared.
The reports appear to be positive indicators regarding the collision repair industry's recent past and near future.
In addition, INRIX reported Monday that U.S. passenger vehicle travel was down a mere 7 percent from the week of Feb. 22-28, which the company used as a control benchmark for its research into COVID-19 pandemic traffic. (Essentially, INRIX is comparing current data to a time before America significantly reacted to the coronavirus.)
"The daily figure for Friday, June 11th was 96% (of Feb. 22-28 travel), a figure last seen on Friday, March 13th, the day nationwide travel decline began," INRIX wrote Monday.
"… 22 states now have personal travel exceeding the Control Week, up from 10 in Week 12.  Only four states have travel declines still exceeding 20%: Hawaii (46%), New Jersey (22%), Massachusetts (22%), and Connecticut (20%)."
Service King
Cush said Service King will expand hours in most Texas shops to pre-pandemic levels, opening an hour earlier and closing an hour later. He said the company will do so elsewhere in the country if demand exists.
"This is the first sign of expansion," Cush said. He said he expected to make an announcement in early July on re-opening a "handful" of shops later in the summer.
Cush said Service King will dial back its special pay programs for staff, calling them "less necessary now." The company could deploy the money to expanding hours and recalling staff with an eye towards reopenings later this summer, he said.
At the heart of the pandemic April 2, Cush had announced employee furloughs but guaranteed pay for the staff which remained.
"Teammates who will continue to work in stores during this period will earn their typical wage but with guaranteed minimum hours and attendance bonuses, similar to what other companies have announced, to ensure they are provided adequate compensation given uncertain demand," Cush wrote at the time.
Cush described Service King on Friday as in the "blocking and tackling" phase of its reopening planning, and he likely wouldn't have specifics for the next couple of weeks. He still predicted a "long road to normalcy."
Cush on June 5 discussed how the recall of furloughed employees would aid Service King by producing more miles driven. That statistic is a key factor in the number of crashes shops get to fix.  That day, the Bureau of Labor Statistics reported that unemployment had fallen 1.4 percentage points to 13.3 percent, and 2.1 million people left the ranks of the unemployed.
America reopening has led to one negative consequence at Service King.
"Unfortunately, we're also seeing a slight uptick in positive cases among our teammates," Cush said. He said a shop with an infected employee will receive a "thorough disinfecting" and see all co-workers notified.
"It is expensive, disruptive to the workplace, and also puts your teammates at risk," Cush said. "… While we all want to get on with our lives, we also have the responsibility to do so as safely as possible."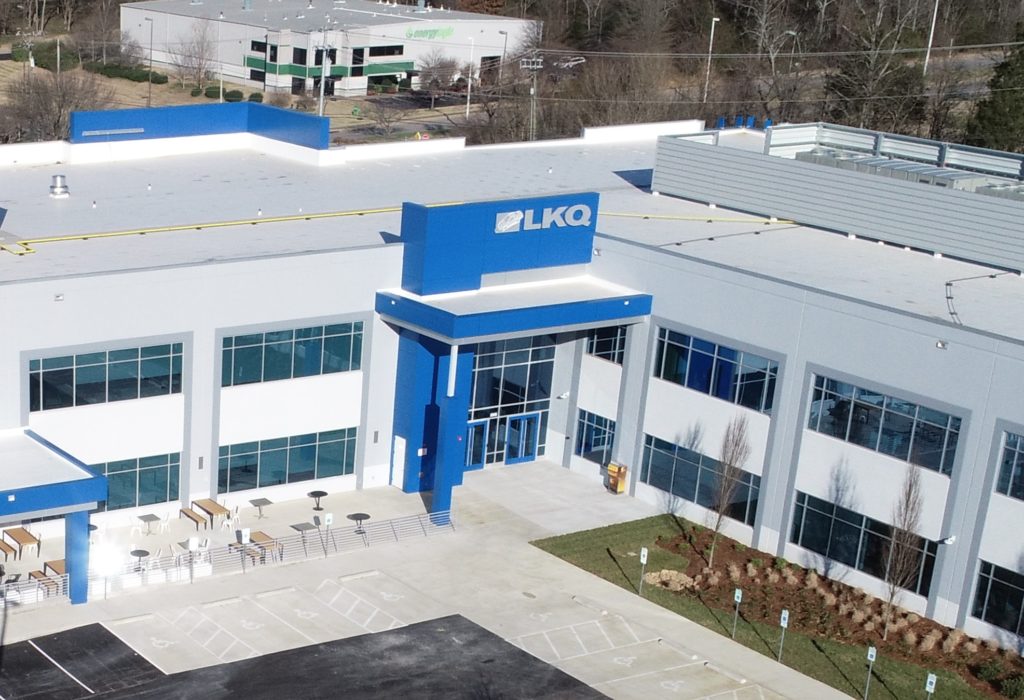 LKQ
Meanwhile, LKQ announced Monday that its second-quarter results through May have been better than expected considering the COVID-19 coronavirus.
"Revenue is tracking ahead of our internal expectations, with second quarter to date parts and services organic revenue down approximately 25% when compared to the same quarter in 2019, with April and May monthly revenues down approximately 30% and 20%, respectively," the company wrote in a news release.
LKQ's size and revenue stream makes its financial data a useful barometer of the collision sector.
"Each of our segments has experienced weekly sequential revenue improvement since mid-April and we exceeded our internal revenue projections, which speaks favorably to the strength of our businesses and our team's ability to perform in this challenging operating environment," CEO Dominick Zarcone said in a statement. "With economies reopening in recent weeks, we are cautiously optimistic that we can capitalize on the momentum we've built through May to finish the quarter strong."
The company said its "cost structure actions" meant both April and May posted operating profits and positive free cash flow. It used the latter to pay down more than $250 in debt and stockpile a cash reserve.
LKQ in late April said it cut the equivalent of more than 16,750 employees worth of personnel expenses to weather the economic collapse from the global COVID-19 repsonse. It also cut salaries, banned business travel and cut nearly all discretionary and unnecessary spending, according to Zarcone. He said the company accelerated the pace of permanent and temporary site closures and sought to make routes and distribution more efficient.
Chief Financial Officer Varun Laroyia said then that LKQ also started a restructuring program he said would entail more "right-sizing" and integration in North America and Europe as well as closing underperforming elements.
LKQ on Monday said it cut a deal with lenders to increase the maximum net leverage ratio they'd allow on the parts company's books through Sept. 30, 2021. As of Oct. 1, LKQ must have paid down its debt enough to reach its old 4.0x maximum ratio.
"With this amendment, we are able to enhance the flexibility in our net leverage covenant, which combined with our cost management efforts, provides LKQ additional financial strength to weather this difficult period should the markets we operate in take longer to recover from the effects of the pandemic," Laroyia said in a statement. "We appreciate the ongoing support of our lending partners and their continued endorsement and reaffirmation of the strength of our company and the resiliency of our business model. Our operating teams across the globe are continuously striving to improve operating and financial efficiencies, with a laser focus on our cost structure and cash generation. I am confident we will emerge from this crisis a stronger and leaner organization, which should drive long-term value for our stockholders."
As of March 31, LKQ carried $3.5 billion in net debt, $1.9 billion in liquidity and a 2.5x leverage ratio. But as of May 31, LKQ had cut its debt to $3.1 billion while carrying $2.2 million in liquidity on its books.
More information:
"INRIX U.S. National Traffic Volume Synopsis Issue #13 (June 6 – June 12, 2020)"
INRIX, June 15, 2020
"LKQ Corporation Announces Second Quarter 2020 Business Update and Amendment to Senior Secured Credit Facility"
LKQ, June 15, 2020
CDC "Reopening Guidance for Cleaning and Disinfecting Public Spaces, Workplaces, Businesses, Schools, and Homes"
CDC, May 7, 2020
"Cleaning and Disinfecting Your Facility" (includes cleaning guidance if someone was sick with COVID-19)
CDC, April 14, 2020
Images:
Service King CEO David Cush. (Provided by Service King)
A Nashville, Tenn., LKQ facility is shown. (Provided by LKQ via Business Wire)
Share This: