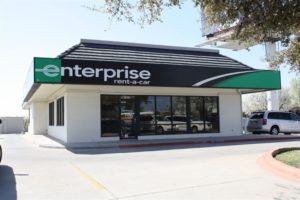 Enterprise Rent-A-Car data released Wednesday indicated the COVID-19 coronavirus had little effect on some key collision repair statistics.
The only significant change occurred in length of rental, which fell on average half a day nationwide compared to May 2019. Eight states saw rental times fall by at least a day.
The metric offers some insight into how quickly body shops are able to complete repairs.
The May decline is interesting given the 2.1-day increase in length of rental the industry saw in April.
A commentary by PartsTrader Chief Innovation Officer Greg Horn attributed the speedy May times in part to diminished claims volumes.
"As impactful as the pandemic was on LOR in April, historical trending returned in May," Horn wrote. "Our conclusion is that with reduced claims counts observed nationally, repair facilities were able to turn a smaller amount of repairs around more quickly. Newer processes such as touchless contact, remote authorizations, and remote pickup and delivery were refined as shops adjusted to customer demands and requirements. We also attribute the LOR reduction to remote claims processes used by the insurance carriers; as April saw disruptions in legacy processes, May's results suggest some 'settling into' the new normal."
Other statistics were more "normal normal" than "new normal."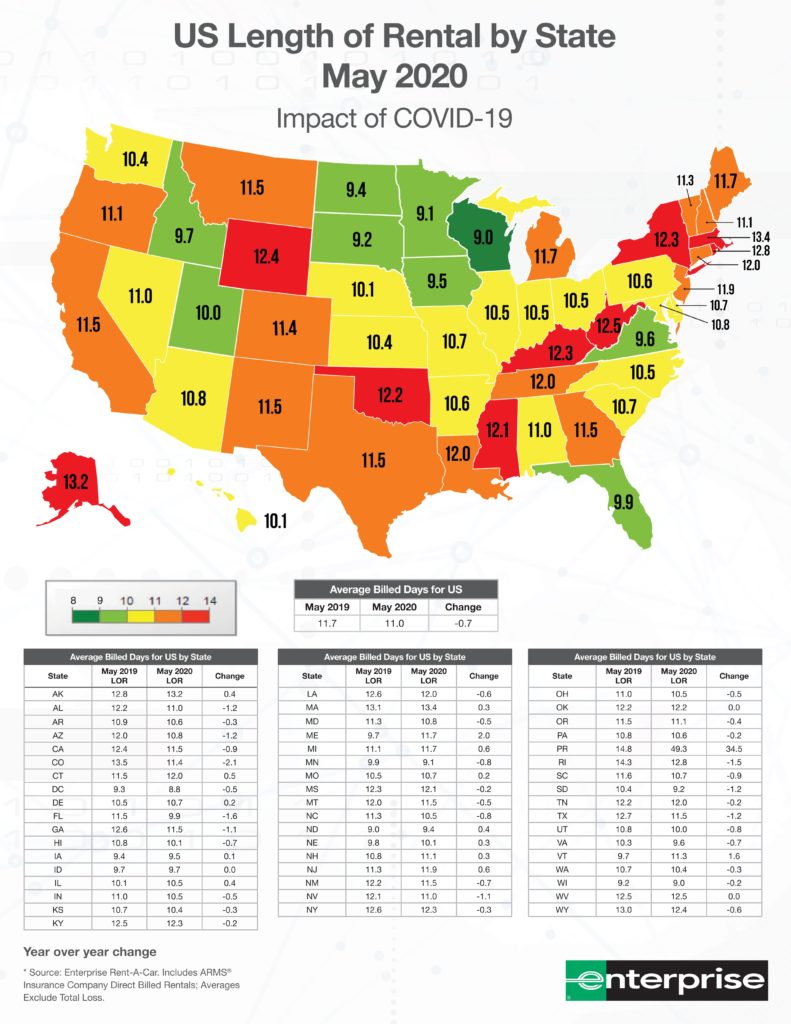 Horn said driveable, nondriveable and totaled vehicles all appeared in similar proportions to May 2019, which he said mirrored April's results. Length of rental by damage "also returned to normal patterns " after an April that saw a 1.6-day length of rental increase for driveable vehicles, total loss rental up 2.4 days and nondriveable rentals up 2.8 days.
"A notable (May) outlier was Hawaii, where Non-drivable LOR went down by 3 days and Total Loss LOR went up by 2.6 days," Horn wrote for Enterprise. "A regional outlier was the Northeast, where Total Loss LOR increased by at least 1.5 days in MA, NJ, NY, PA and VT."
Horn also described parts supply trends as relatively vanilla.
PartsTrader found "no significant difference from May 2020 to April 2020 and from May 2020 to May 2019 in PartsTrader's supply; the bids per part are approximately the same on each part, so there is no change in availability in the parts supply," Horn wrote. "The number of parts per estimate quoted has remained the same from April 2020 to May 2020, aligning with the lack of change in the Drivable/Non-drivable/ Total Loss mix Enterprise observes."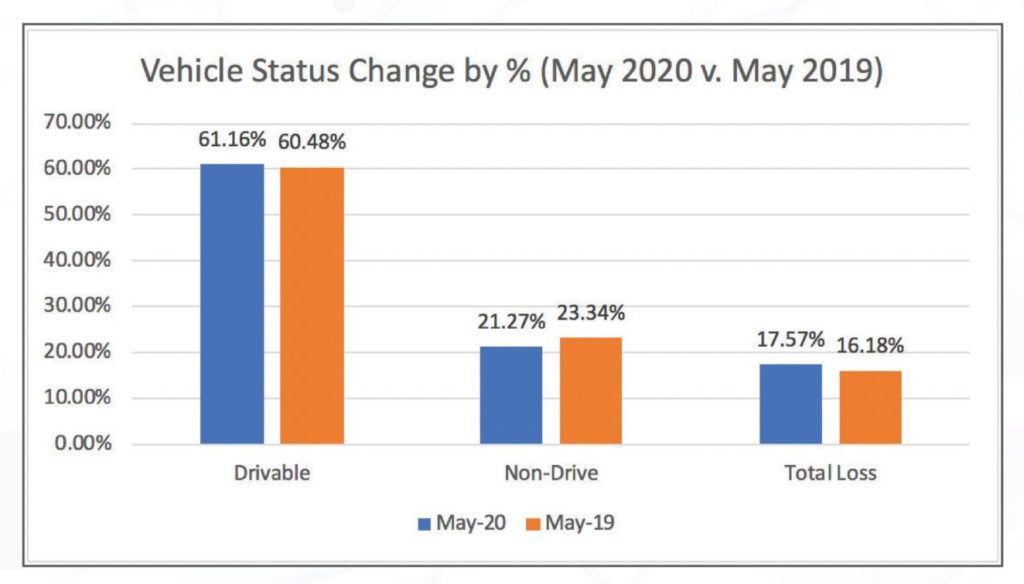 In related news, Horn wrote in a June 8 report published by Mitchell that first-quarter length of rental rose 0.4 days on average to 13.2 days. Horn didn't discuss here if COVID-19 concerns and reactions contributed to the increase at all.
"A total of nine states had lower average rental lengths compared to Q1 2019, including some that experienced significantly more snowfall this year than last," Horn wrote. "Rental lengths in the south increased significantly compared to the same quarter in 2019, with Texas, Georgia and Mississippi all above 14 days."
More information:
"Average Length of Rental for Repairable Vehicles: Q1 2020"
Greg Horn of PartsTrader in Mitchell, June 8, 2020
Images:
An Enterprise Rent-A-Car is shown. (Enterprise Rent-A-Car/PRNewsFoto)
Enterprise Rent-A-Car data found length of rental in May 2020 falling on average half a day nationwide compared to May 2019. Eight states saw rental times fall by at least a day. (Provided by Enterprise Rent-A-Car)
Enterprise Rent-A-Car data found little change in the proportions of driveable, nondriveable and totaled vehicles in May 2020 compared to May 2019. (Provided by Enterprise Rent-A-Car)
Share This: