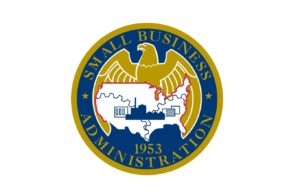 The Small Business Administration on Friday announced an online resource body shops and other small businesses can use to get quickly paired with Community Development Financial Institutions and smaller lenders for Paycheck Protection Program loans.
But better hurry — the PPP ends June 30.
The nearly $660 billion PPP involves 1 percent SBA-guaranteed loans of amounts worth up to about 2.5 months of payroll, capped at $10 million. Individual employee earnings above $100,000 don't count as payroll when calculating this amount.
PPP loan recipients can spend the money on items like payroll (which is also defined to include costs like benefits), mortgage or other pre-existing debt interest, rent, utilities. Those who spend 60 percent of it on payroll and the remainder on PPP or the other eligible expenses can apply to have the loan and interest completely forgiven. Shops can apply for PPP forgiveness using the regular form and instructions or the "EZ" form and instructions SBA has released.
Body shops who use the Lender Match tool the SBA discussed Friday will get an email from PPP lenders within two businesses days, according to the SBA. The service will hunt for community development financial institutions and lenders with less than $10 billion in assets, the agency said.
"The borrower can see lenders' requests for them to begin an application," the SBA wrote in a news release. "Borrowers are then able to begin the application process directly from the email they receive."
You can also hunt for a creditor manually from a broader pool of candidates using the SBA list of all PPP lenders in each state.
"The SBA is focused on assisting eligible borrowers in underserved and disadvantaged communities and connecting them with forgivable PPP loans, especially before the June 30, 2020, application deadline," SBA Administrator Jovita Carranza said in a statement accompanying the Lender Match announcement. "As communities begin to carefully reopen across the country, there are still many more opportunities to provide this assistance to businesses who have yet to access these forgivable loans.  SBA is utilizing these partnerships with CDFIs, MDIs, CDCs, Farm Credit System lenders, Microlenders and many other participating small asset lenders to ensure that access to this emergency funding reaches the most small businesses and their employees in need – a key priority for President Trump."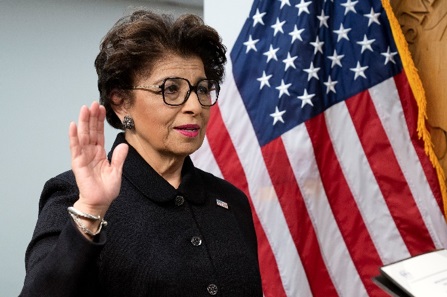 Congress in the PPP's "Round 2" earmarked $30 billion specifically to guarantee loans made by banks with at least $10 billion but less than $50 billion in assets. It carves out another $30 billion in loans by banks with less than $10 billion in assets, community development financial institutions, minority depository institutions, "intermediaries" and development companies certified under Title V of the Small Business Investment Act of 1958.
PPP loans began April 3, with the "Round 2" funding and requirements applied in late April. As of June 12, the PPP program's Round 2 had cut nearly $29.5 billion in loans from banks with between $10 billion and $50 billion in assets. It also had dispensed nearly $68.4 billion to entities with less than $10 billion in assets.
Overall, the PPP had guaranteed more than 4.6 billion loans worth a combined nearly $513.9 billion as of 5 p.m. Thursday. The average loan was $110,845.
Though America is reopening and miles driven resuming, the effects of the COVID-19 pandemic and response might linger enough that some body shops could meet the PPP criteria to take out a loan before the deadline.  Borrowers must certify in good faith that "Current economic uncertainty makes this loan request necessary to support the ongoing operations of the Applicant," among other conditions. (Consult with a qualified professional such as an attorney or accountant to see if you would meet that threshold.)
Body shops might wish to bookmark Lender Match whether they use it or not for a PPP loan. The resource typically helps companies find traditional SBA lenders within two days, and the agency said the tool would resume this role after the PPP ended.
SBA said it had halted the usual Lender Match service "due to CARES Act implementation priorities and loan volume."
Under normal circumstances, Lender Match appears to pair businesses with 7(a), 504, Community Advantage and microloan lenders, based on the SBA's news release Friday.
Such loans could also help shops weather the COVID-19 economy — particularly as the SBA is willing to cut you a sweet deal on at least some of them. The agency will make six months of your 7(a), 504 and microloan payments for any loan taken out before Sept. 27. (It didn't say if this COVID-19 economic relief effort included Community Advantage loans.)
"SBA has notified 7(a), 504 and Microloan Lenders that it will pay these borrower loan payments," the SBA wrote. "Lenders have been instructed to refrain from collecting loan payments from borrowers. If a borrower's payment was collected after March 27, 2020, lenders were instructed to inform the borrower that they have the option of having the loan payment returned by the lender or applying the loan payment to further reduce the loan balance after SBA's payment."
More information:
"SBA Rolls Out Dedicated Tool for Small Businesses to Connect with CDFIs, Small Asset Lenders Participating in PPP"
Small Business Administration, June 19, 2020
SBA Paycheck Protection Portal website
"SBA's Lender Match Tool Connects Small Businesses and Lenders"
SBA, Feb. 22, 2020
Images:
The Small Business Administration seal is shown. (Provided by U.S. government)
Small Business Administration Administrator Jovita Carranza is sworn in. (Provided by Small Business Administration)
Share This: