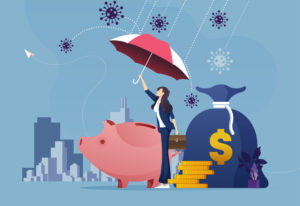 "Automotive Body, Paint, and Interior Repair and Maintenance" facilities received between approximately $1.25 billion and $2.06 billion combined in Paycheck Protection Program loans through June 30.
The loans to 19,681 auto body-related businesses might have protected more than 133,000 jobs in the industry, based on PPP data recently released by the Small Business Administration.
The SBA broke down PPP loan data by the government's official NAICS industry codes, including NAICS 811121. The government defines this "Automotive Body, Paint, and Interior Repair and Maintenance" subsegment as including companies like classic/restoration, trailer repair and upholstery shops as well as traditional auto body and paint shops.
However, the feds keep the 811121 code narrow enough that it excludes auto glass shops or traditional auto mechanical and repair companies, allowing us to hone in on the auto body sector enough for a Repairer Driven News analysis to be worthwhile.
The government also named all businesses who received at least $150,000, allowing an additional degree of transparency into the process — and into some individual shops and competitors.
Unfortunately, the SBA's data dump quits identifying specific loan amounts at the $150,000 mark and above, merely declaring that the loan fell within a certain dollar range. It also repeated the maximum value in each range as the minimum value in the next tier up. This makes it difficult to accurately get a bead on the amounts loaned out to the higher-dollar recipients.
The SBA seemed to start these ranges at $150,000 rather than $150,001 (or $150,000.01). So for simplicity's sake, we knocked $1 off the SBA ranges' maximum values for all categories but the $5-$10 million grouping. (PPP loans were capped at $10 million.) Thus, we treated what the SBA's called a "$150,000-$350,000" range as $150,000-$349,000, while its "$350,000-$1 million" range would become $350,000-$999,999, and so on. This way, we could at least give rough approximations of the dollars loaned to the industry. Close enough for government work.
The nearly $660 billion PPP involves 1 percent SBA-guaranteed loans of amounts worth up to about 2.5 months of payroll, capped at $10 million. (Individual employee earnings above $100,000 don't count as payroll when calculating this amount.) The loans were mostly restricted to companies with no more than 500 employees — the point was to help small businesses keep workers on staff during the COVID-19 economic slump.
Loans granted in the initial months of the program matured in two years, but the recent PPP Flexibility Act's business-friendly changes gave lenders a choice to extend the maturity to five years. All post-PPP Flexibility Act loans mature in five years, per the bill and an SBA decision.
PPP loan recipients can spend the money on items like payroll (which is also defined to include costs like benefits), mortgage or other pre-existing debt interest, rent or utilities. Those who spend 60 percent of it on payroll and the remainder on PPP or the other eligible expenses can apply to have the loan and interest completely forgiven. (Persisting staff or salary cuts will lower the amount of forgiveness possible.)
Repairers who haven't yet received a loan can continue to apply through Aug. 8. As of Monday, more than $130 billion still remained for companies to tap.
Here's some of the more interesting details regarding the auto body and paint industry's PPP usage through June 30. Check out the full Repairer Driven News PPP data compilation here, or build your own spreadsheet using the original data sets on the SBA website.
Amounts borrowed: The average auto body sector PPP loan fell between $63,718.21 and $104,547.35. Seventy-eight auto body companies borrowed $1,000 or less. More than 2,500 auto body sector firms received at least $150,000. Two auto body companies fell into the SBA's $5-$10 million range: A 327-employee company in Newark, N.J., and a 449-employee business in Oklahoma City, OK.
Jobs: The average shop had 7.15 employees, though the jobs field was blank for some repairers (which is odd, considering keeping tabs on jobs protected was the point of the program). The median body, paint or interior shop had 4 employees. Seven companies had 500 employees.
Application dates: Nearly 13,160 auto body businesses received PPP loans in April, including 145 on the April 3 launch date for the program. Nearly 5,070 were approved in May. More than 1,460 companies applied in June — including 129 on June 30, which was supposed to be the final day of the program.
Demographics: More than 670 of the auto body segment's PPP-recipient businesses were owned by women. Nearly 400 companies were owned by members of a minority group, with 250 of those owned by people identifying as Hispanic or Puerto Rican, followed by firms controlled by Asians (107), Blacks (26), and American Indians or Alaska Natives (14). Nearly 160 veteran-owned auto body companies received loans. (These three subsets could overlap; for example, a Corpus Christi, Tex., business owned by a Hispanic female veteran borrowed $65,400.)
Lenders: Auto body companies tapped "fintech" lenders as well as traditional banks. For example, Kabbage cut 430 loans, including four in the SBA's $350,000-$1 million range. Bank of America proved the most popular lender at 899 loans, including one in the SBA's $2-$5 million range to a Santa Rosa, Calif., shop.
Locations: California saw the most auto body PPP loans among all the states at 2,090. However, the Honolulu, Hawaii, area had the largest concentration of PPP loans (25) within a single ZIP Code (96819). Auto body shops in Puerto Rico, Guam and the Virgin Islands also received PPP loans.
Business types: The most common business structure was classified as a "Corporation," with more than 7,040 recipients in that category. Nearly 8,600 more recipients fell into either the LLC or S-Corporation format. Sole proprietorships and self-employed body shops could and did apply for PPP loans; 540 auto body sector recipients were self-employed, and 3,030 were sole proprietorships. Two companies were set up as an "Employee Stock Ownership Plan"; combined, they represented 96 workers.
More information:
Repairer Driven News compilation of NAICS 811121 PPP recipients through June 30
Original Small Business Administration PPP recipient data sets for states
SBA's detailed data on companies receiving at least $150,000
Featured image: "Automotive Body, Paint, and Interior Repair and Maintenance" facilities received between approximately $1.25 billion and $2.06 billion combined in Paycheck Protection Program loans through June 30. (treety/iStock)
Share This: