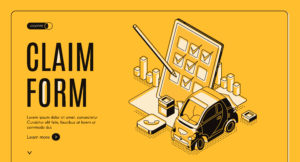 Repair facility qualifications will soon play a greater role in referrals from dealerships and insurers, Fix Auto USA co-founder Erick Bickett predicted last month.
The industry leader offered his perspective on the future of collision repair during a Collision Industry Electronic Commerce Association "CIECAst" June 30.
The CIECAst referenced and CIECA made available an essay Bickett wrote in 1997 predicting collision repair in 2007. Many of the ideas he forecast for 2007 might have needed an extra decade or two to play out, but Bickett's handicapping was pretty solid in terms of predicting the actual technology. He still seems to have accurately called electric cars, videoconferencing, freeway self-driving, AI predicting the optimal route to a destination, autobraking, automated crash detection, electronic first notice of loss and crash reconstruction, and AI photo estimating.
Bickett on July 30 said he thought insurers in the "very near future" would only refer to shops he called "certified and verified." These would be facilities confirmed to have the proper equipment and training to fix the vehicle — but also "verified" to be able to use all of it on the actual repair, according to Bickett.
This "absolutely has to happen," Bickett said. "It surprises me it hasn't happened yet. …The risks are so high."
He said he assumed insurers hadn't done so because not enough certified facilities existed.
Bickett noted that his Tesla "absolutely" can eliminate the majority of crashes, though he noted the possibility that humans overriding the vehicle might still lead to impacts.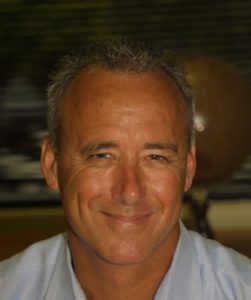 Bickett argued that Tesla CEO Elon Musk wouldn't want insurers underwriting a Tesla as though it were a vehicle without such anticollision technology. He also noted that an insurer had told him that the constant flow of information available to the OEM from the vehicle (for example, location) is a significant underwriting competitive advantage.
OEMs would help rate and underwrite insurance policies but partner with carriers to handle the claims service, calling that element a strength of insurers.
"They're a little bit at odds now," Bickett said. "But I think that'll all get worked out."
But OEMs would have "absolute influence" on claims settlement given their relationships with the car owner, he said, citing OnStar as an example. "There's just no question this is going to happen," he said.
Ironically, No. 4 Allstate and alternative parts interests the next day wrote to U.S. House Energy and Commerce Committee leaders warning of the "captive environment" of automakers' certified collision repair networks, calling them monopolistic and expensive. The "CAR Coalition" also called for the ability to obtain telematics data without an OEM gatekeeper.
Bickett also predicted that the OEMs would "expand and decouple" the referral relationship between dealerships and auto body shops. Often, the dealership isn't considering whether their recommended shop is certified or will fix the vehicle right — "some other economic incentives" exist instead, according to Bickett.
He said the automakers he's spoken to understand this issue and that it's a "problem."
Bickett predicted that the idea of a dealership itself would change. He called the traditional "mausoleum dealership" carrying vast amounts of inventory "way too expensive," and he felt vehicle retail "needs to be disrupted."
Instead, the model would become more like Carvana, Tesla or Apple — you might go to a showroom to handle the product, but you make the actual purchase online — Bickett said. Legacy automakers who fail to adjust will lose significant market share, he predicted.
For that matter, independent used car dealerships will only survive in secondary markets, one of Bickett's slides predicted.
Shops themselves would have to change in other ways beyond obtaining certification, according to Bickett.
Bickett predicted that segmentation by severity and vehicle type would become the norm.
"How much further can we go to lower cost?" Bickett said of the collision industry. Segmentation was one of the moves left, and it could make shops "a bunch more efficient," he said.
Bickett said the 10 shops he owned prior to the April Fix Auto USA-Driven Brands deal used to individually try to fix mostly everything. However, segmentation by severity has been "very effective," Bickett said. Efficiency increases, he said.
He offered the example of a shop handling nothing but Fords — within six months, they'd be "pretty darn good" at Fords.
Segmentation represented "absolutely the next step" for auto body shops desiring a competitive advantage.
He also predicted that body shops in metropolitan markets wouldn't survive without seeking a highly specialized field like tractor repair.
Large repairers already had a "significant" advantage over independents, Bickett said. "It's going to accelerate," he said.
Bickett, who said he had been involved in franchising for more than 20 years, predicted franchise networks would match consolidators in market share. He predicted "explosive growth" for that business model over the next five years.
He advised shops to pay attention and find a means of increasing scale.
More information:
"CIECAST Back to the Future of Collision Repair & How CIECA Brings All Industry Segments Together"
Collision Industry Electronic Commerce Association, June 30, 2020
"A Great Day to Have a Collision Loss"
Erick Bickett via CIECA, April 17, 1997
Images:
Repair facility qualifications will soon play a greater role in referrals from dealerships and insurers, Fix Auto USA co-founder Erick Bickett predicted in June 2020. (Best Content Production Group/iStock)
Fix Auto USA co-founder Erick Bickett is shown. (Provided by Bickett)
Share This: