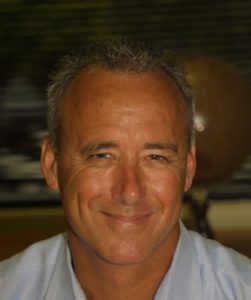 Fix Auto USA co-founder Erick Bickett last week said the COVID-19 pandemic offered a "silver lining" for any collision entrepreneur by spurring them to try new strategies.
Bickett had served as Fix Auto USA chairman and the co-owner of the 10-location Auto Center Auto Body chain of Fix Auto USA franchisees during the first month of the pandemic before ultimately selling both to Driven Brands in late April.
Bickett told a June 30 CIECAst they were 55 percent down during the COVID-19 response and matched it with 55 percent furloughs, something which was being rolled back
He said the company saw employees working from home in ways that had never before been tried. It also implemented photo estimating and curbside service and "fine-tuned" the pickup and dropoff service in place prior to the pandemic.
In addition, "we broke down silos" rather than treat facilities as separate businesses, Bickett said. The company used shared resources more than ever before, eliminated geographic barriers and "honed" skills in load-leveling, he said. The last of these involved two shops closed for all functions except check-in, he said.
Bickett said "the worst thing you could do" would be to fail to adopt lessons from the pandemic as things returned to normal.
He said many of the company's lessons involved something "we just weren't brave enough to try" back when operating a "functioning business"
Bickett clarified after the CEICAst that the lessons and policies he referenced during the talk occurred at both Fix Auto USA and the 10 shops he and Shelley Bickett specifically ran, "but mostly the shops I used to own."
Other repairers have reported changing up their strategies during the COVID-19 pandemic.
For example, Service King CEO David Cush, for example, told employees "we have developed a plan to temporarily consolidate our store footprint nationally, allowing us to maximize utilization of open capacity. We will keep the majority of our stores open, while creating satellite drop-offs at many others." Boyd Group CEO Tim O'Day, whose company owns Gerber Collision, said in March, "We have adjusted our operating processes, including photo estimating, and Drop & Go service that provides contact-free repair drop-off for the benefit of our customers and team members."
More information:
"CIECAST Back to the Future of Collision Repair & How CIECA Brings All Industry Segments Together"
Collision Industry Electronic Commerce Association, June 30, 2020
Featured image: Fix Auto USA co-founder Erick Bickett is shown. (Provided by Bickett)
Share This: