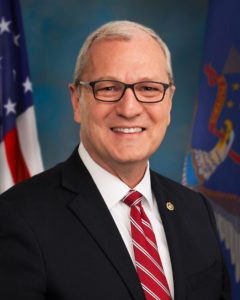 Nearly 140 regional and national associations on Thursday encouraged congressional small business committee leaders to support a bipartisan bill effectively forgiving all PPP loans through $150,000.
Under Senate Bill 4117, borrowers of those smaller amounts would merely need to submit a "one-page online or paper form, to be established by the Administrator not later than 7 days after the date of enactment of this subsection, that attests that the eligible recipient complied with the requirements under section 7(a)(36) of the Small Business Act (15 U.S.C. 636(a)(36))."
Banks wouldn't be held responsible for any small businesses who lied on the form. The government could only pursue enforcement against recipients if the business "commits fraud or expends covered loan proceeds on expenses that are not allowable under section 7(a)(36)(F) of the Small Business Act (15 7U.S.C. 636(a)(36)(F))," according to the bill.
Nearly 87.3 percent of the 19,681 Paycheck Protection Program recipients through June 30 in the "Automotive Body, Paint, and Interior Repair and Maintenance" segment received less than $150,000. Another nearly 9.7 percent received between $150,000 and $350,000, according to a Repairer Driven News analysis of Small Business Administration data.
"We can avoid the burdensome cost of superfluous bureaucracy required to arrive at the foregone conclusion of loan forgiveness by implementing a few commonsense changes," co-sponsor Sen. Kevin Cramer, R-N.D., said in a statement June 30. "The Paycheck Protection Small Business Forgiveness Act would give small businesses peace of mind by eliminating unnecessary bureaucratic requirements and simplifying the process for forgiving smaller loans. I urge my colleagues to support it and to consider including it in any future relief package."
Cramer and S. 4117 co-sponsors Bob Menendez, D-N.J.; Thom Tillis , R-N.C..; and Kyrsten Sinema, D-Ariz., are all Senate Banking, Housing and Urban Affairs Committee members.
"Small businesses across New Jersey and the country are doing everything they can to withstand the economic impact of this unprecedented pandemic. And, for many of them, PPP loans have been their only available lifeline to keep their doors open. We want them to succeed. We want them to keep people employed and keep serving their communities," Menendez said in a statement. "The bipartisan Paycheck Protection Small Business Forgiveness Act cuts these struggling small businesses a break when they need it most by providing them full forgiveness on PPP loans of $150,000 or less.  Automatically forgiving PPP loans for these small businesses allows them to focus their limited resources on keeping their business going and makes it easier for them to have their PPP loans forgiven. I would urge my colleagues on both sides of the aisle to support this commonsense legislation."
Familiar automotive aftermarket names like SCRS, MEMA, SEMA, NADA, TIA and the Auto Care Association joined interests like the U.S. Chamber of Commerce on Thursday to express support for the measure. The letter was addressed to Senate Small Business & Entrepreneurship Committee Chairman Marco Rubio, R-Fla., and ranking member Sen. Ben Cardin, D-Md., and to House Small Business Chairwoman Nydia Velázquez, D-N.Y., and ranking member Rep. Steve Chabot, R-Ohio.
The groups cited research by AQN Strategies which found society would come out ahead if all loans $150,000 and under were forgiven — even if some of the recipients should have paid back some money.
"Leveraging these assumptions, we set out to estimate the incremental cost that would stem from auto-forgiveness," AQN wrote. "For example, if we assume inherent forgiveness rates of 90%, we wanted to understand the difference in cost between the government forgiving the remaining 10% of loans versus the costs to both businesses and banks to apply for all 100% of loans and associated costs for those not forgiven. Our analysis suggests that the cost to society (bank profit + business cost) would be lower than the cost for the government to auto-forgive loans under $100K. If policy loosens in a way that forgiveness is inherently more likely, such as by extending the usage window (as currently proposed), then auto-forgiveness may be palatable for loans up to $150K."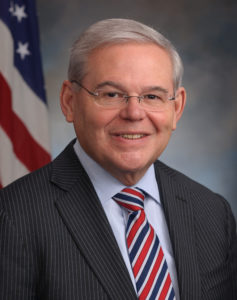 "With assumed forgiveness of 85-95% by segment, our baseline scenario suggests that the government would forgo an estimated repayment of $10 billion of earmarked PPP funding due to small business repayment as part of an auto-forgiveness strategy up to $150k. If higher forgiveness rates are assumed, then the cost of forgone repayment drops precipitously."
AQN pointed to the complexity of the 11-page forgiveness application released by the Small Business Administration on May 15. (The SBA appears to have since split the document into a four-page form and seven pages of instructions. A fifth page on the form is optional.)
The government last month released an "EZ" version involving a three-page form and four pages of instructions.
AQN pointed out that a form like the 11-page original would cost the small business $2,000-$4,000 in time or third-party expense and cause banks to lose money when smaller-dollar loans mature.
"While this document has served to clarify some outstanding questions surrounding eligibility, it represents a significant burden on businesses seeking forgiveness," AQN wrote. "Due to both its length and complexity, we anticipate the combined resource requirements of operators' time and/or third-party expenses to represent an effective cost of $2-4k for each business that applies for forgiveness, requiring 20-100hrs of focused time from key leaders of these businesses.  For smaller businesses who function without full-time finance professionals, leaders need to be focused on managing their businesses through these crises – not dealing with paperwork and reading complicated regulations in an attempt to play amateur accountant. With an average loan size of less than $19,000 for the smallest 60% of loans, this estimate would represent 10-20% of the loan amount itself, which is otherwise intended to support payroll, rent, and other obligations necessary to keep businesses alive and ready to restart.
"Banks, playing their part in this crisis as the facilitator of these loans, also find themselves in less than desirable circumstances. While origination fees (ranging from 1-5% depending on the size of the loan) compensate for the cost of underwriting loans ($500-$1000 on average), the economics behind the maturation of these loans is less rosy. With servicing costs expected to be relatively flat by loan size (~$150 annually) and a lending margin of a mere 65bps (1% APR less 35bps cost of government funds), banks will run a deficit on that smallest 60% of loans to the tune of about half a billion dollars. These institutions find themselves in the awkward position of having loans they would rather see default immediately (with the SBA providing guarantees) than survive to full maturity. The economics look healthier for larger loans, as many of these costs do not scale while revenue does, but most loans (from a unit basis) sit well below that breakeven threshold."
Cramer estimated a forgiveness application cost the business $2,000 and the bank $500. He forecast banks as a whole could save nearly $2 billion and eligible small businesses could save $7.4 billion under his bill.
Nearly 32.5 percent of auto body sector businesses borrowed less than $19,000. Nearly 300 auto body businesses borrowed $2,000 or less — meaning they essentially received no financial assistance or lost money on the PPP loans using Cramer's estimate. Nearly 1,100 auto body sector companies borrowed $4,000 or less, the upper boundary of AQN's estimate.
According to the SBA, more than two-thirds of all PPP loans were $50,000 or less, and more than 86.5 percent of all PPP loans were $150,000 or less. Yet loans of $150,000 or less only represented about $142.2 billion (nearly 27.3 percent) of the nearly $521.5 billion loaned out in the PPP program through June 30.
"Expediting the loan forgiveness process for many of these hard-hit businesses will save more than $7 billion dollars and hours of paperwork," the trade groups wrote to the lawmakers.
"… Small businesses and their employees are the backbone of our nation's economy and communities. Their time and resources would be better focused on getting the economy safely back up and running, not processing burdensome paperwork. We strongly support S. 4117 and look forward to working with you, the Committee, and the 116th Congress to pass this bill and have it signed into law. Thank you for your strong, common sense leadership on such a critical issue."
Be heard: Congressional contact information can be found here.
More information:
July 9, 2020, trade group letter to House and Senate Small Business Committees on S. 4117
"Is It Easier to Ask for Forgiveness Than Permission? Not for PPP Loans Under $150K"
AQN Strategies, 2020
"Sens. Cramer, Menendez, Tillis, Sinema Introduce Bill to Simplify PPP Loan Forgiveness for Small Businesses"
U.S. Sen. Kevin Cramer's office, June 30, 2020
Repairer Driven News compilation of NAICS 811121 PPP recipients through June 30
Original Small Business Administration PPP recipient data sets for states
SBA's detailed data on companies receiving at least $150,000
SBA Paycheck Protection Program website
SBA PPP loan forgiveness application
SBA, June 16, 2020
SBA "EZ" loan forgiveness application
SBA, June 16, 2020
Images:
U.S. Sen Kevin Cramer, R-N.D. (Provided by Cramer's office)
U.S. Sen. Bob Menendez, D-N.J. (Provided by Menenedez's office)
Share This: