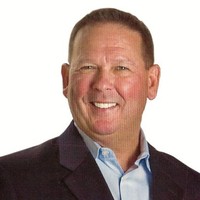 Canadian insurers have asked CSN Collision Centres for a "U.S. solution," and the company plans to provide this through its recent merger with 1Collision Network, CSN CEO Ryan Bruno said Tuesday.
1Collision President Jim Keller on Tuesday said the merger gave 1Collision enough back-end resources that he could focus on U.S. insurance relationships. The companies plan to combine CSN's 31 full-time corporate staff in Oakville, Ontario, with 1Collision's seven full-time corporate staff in Milwaukee, Wisc.
CSN includes 200 shops, all in Canada. 1Collision Network spans 40 facilities in the U.S. The deal announced Tuesday will represent CSN's first foray into America, a spokesman said.
Keller said 1Collision historically only had DRPs with some smaller carriers, and it hadn't been involved in the kind of megadeals that allow the entire chain to qualify for an insurance program.
Though the company's reach extends to both coasts and its leadership has connections with the insurance industry, "we just don't have as many dots" on a map, Keller said.
Keller said 1Collision's corporate size left it focusing more on giving shops operational and marketing value.
Adding CSN's corporate talent pool will free him up to focus more on insurance relationships, he said. He said CSN also had insurance solutions 1Collision didn't, and said CSN's Canada insurer relations Vice President John Lockwood would be "a great resource."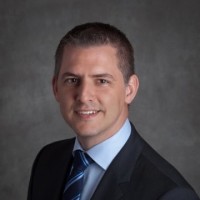 Part of U.S. network's growth will involve connecting with major carriers "that are the right fit," and this will be more of a focus going forward, Keller said.
We asked if the merger automatically added each company's shops to the direct repair program relationships the other had negotiated.
Bruno said the nature of CSN's DRPs with large Canadian insurers automatically adds all of the network's shops to the program. In turn, CSN expects all of its repairers to deliver for the carriers.
"It's not a pick-and-choose model," he said.
CSN intends to help both shops and insurers with arrangements in the U.S. once it works out the details, he said.
Asked if 1Collision shops will be able to opt out of DRPs or follow the Canadian full-participation format Bruno described at CSN, Keller said they didn't know.
Bruno pointed out that in Canada, many insurers are national. "The all-in concept really works," he said.
But the Top 5 carriers in California might be different than the Top 5 in New York, Bruno said. It might not make sense to put everyone on a DRP for a carrier not represented in certain states, he said.
Bruno said CSN wanted to give shops and insurers the benefits of such relationships, but it could be illogical to have shops train on "150" separate insurance procedures for the U.S.
"In Canada, it's a little easier to do that," he said.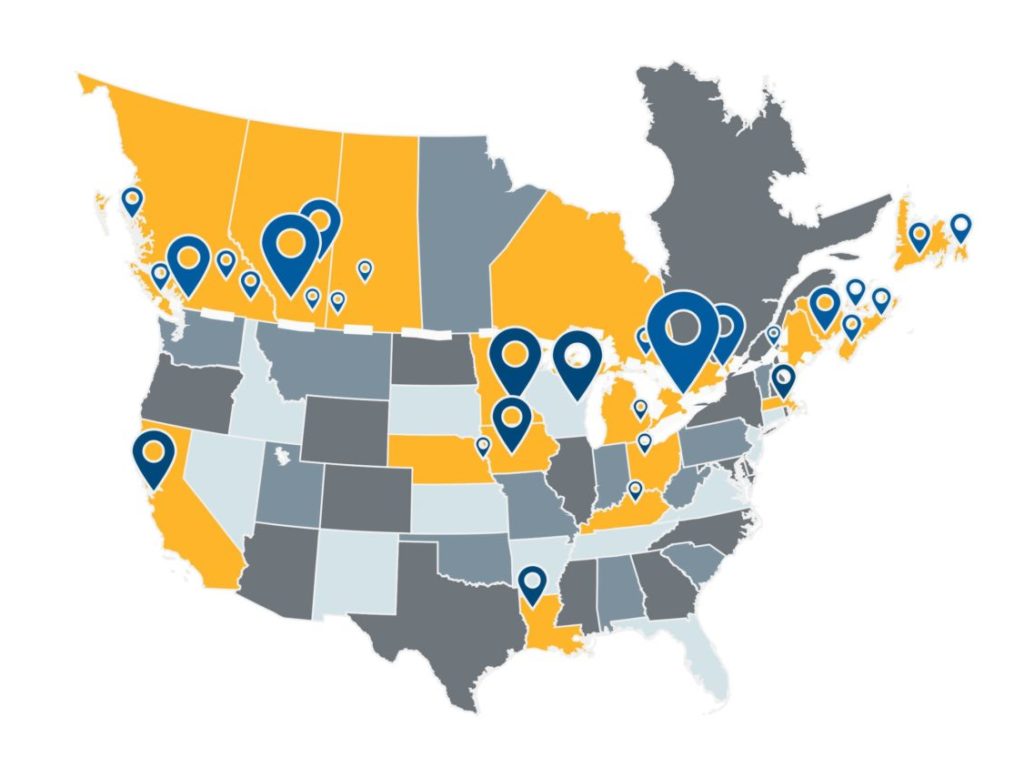 Asked about OEM networks, Bruno called certified shops a "key component" of CSN but said automakers don't engage in the kind of "all-in" setups Canadian insurers do. He said the company has helped locations who've researched their local fleet get certified by relevant OEMs. The company also has fielded requests from automakers who seek a certified shop in a particular market.
But unlike the Canadian insurance networks, "we wouldn't mandate that sort of thing" companywide, Bruno said. Given the investment required, that decision was left up to individual CSN shops, he said.
Keller said both organizations track performance numbers to work with insurers. "It's important that they get what they need on their end," he said.
But this can help the shops as well, according to Keller. He recalled talking to a shop who reported "'They really are all over me with cycle time.'" His reply: "'You should actually be all over yourself.'"
It wasn't a matter of repair quality, it was a matter of efficiency, Keller said.  If the shop fixed a car properly in two days instead of three, cash flow and profitability increases.
"It's a win-win for everybody when cycle time is optimized," Keller said.
That said, if it was truly unrealistic to fix the car faster, insisting on a faster time "would be a problem" Keller said.
Keller said both 1Collision and CSN hold repairers accountable to considerations like OEM procedures and Gold Class status as well. "We want them to do the right things," he said.
Images:
1Collision Network President Jim Keller is shown. (Provided by CSN Collision Centres)
CSN Collision Centres CEO Ryan Bruno is shown. (Provided by CSN)
CSN Collision Centres and 1Collision Network announced July 14, 2020, the two companies would merge and create a 240-shop network doing $550 million USD in sales. (Provided by CSN and 1Collision)
Share This: