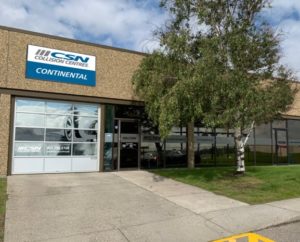 CSN Collision Centres and 1Collision's merger into a 240-shop banner poises the company's U.S. repairers for significant growth and improved network shop resources — including better vendor deals.
1Collision President Jim Keller said his 40-shop U.S. network of independent auto body repair facilities had reached a number he saw a "tipping point" for any collision chain.
Many shops reach 30-40 locations and face the question of what to do next. Significant resources and "critical mass" are necessary to reach the next level, he said.
"Without a critical mass, it's really challenging," he said.
Competitors have hundreds of locations, creating a perception your chain doesn't have as much to offer, Keller said.
With the "incredible resources" of CSN, "there's a great opportunity" to offer anything a competitor would and be attractive to a repairer, Keller said.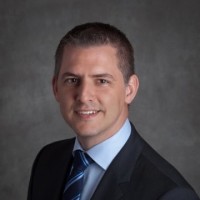 CSN CEO Ryan Bruno, who will oversee both companies, said each instance of CSN's growth has historically allowed it to add more value to all stakeholders, including insurers, shops and vendors. He said the company worked with vendors before Tuesday's merger announcement and established agreements reflecting the larger scale.
"That's already done," Bruno said. Additional financial resources and support for 1Collision to deploy are coming, he said.
"That's in place," he said, though he noted some time would elapse before benefits took effect. A quarterly rebate might not kick in until Oct. 1, for example, he said.
Keller pointed out that while 1Collision obviously got a huge 200-shop boost of clout, CSN's bump was significant as well — the Canadian giant has just grown by 20 percent overnight.
Asked about vendor consolidation following a merger, Bruno said the two companies had a "pretty good overlap" in formalized vendor arrangements, and Keller agreed, though it wasn't "100 percent." The merger represented a "story of growth" instead of dropping one or the other collision chain's vendors in favor of the provider at their new partner, according to Bruno. He said the U.S. market's size represented an opportunity for new or existing vendors to gain more business.
More corporate resources
Bruno said both companies' corporate headcounts would also remain intact following the merger. In fact, it was "actually the opposite of layoffs" — the Canadian office was adding another person Aug. 1, he said.
Leading up to the Tuesday merger announcement, Bruno, Keller and CSN Chief Operating Officer Flavio Battilana had worked to find an organizational structure that fit where the merged company hoped to be in the next couple of years, Bruno said.
CSN's finance and accounting team were already working with Keller on some efforts, Bruno said. This in turn freed up the U.S. team to focus on insurers — a potential growth opportunity for network shops.
"We're working on this now," Bruno said. Keller said the CSN merger expanded 1Collision's ability to get closer to OEMs as well.
New access to additional Canadian corporate resources on finance, marketing and administration also frees 1Collision to run the U.S. network, according to Bruno.
Both countries' chains also have discovered aspects of their respective businesses which could be deployed at the other company, Keller said.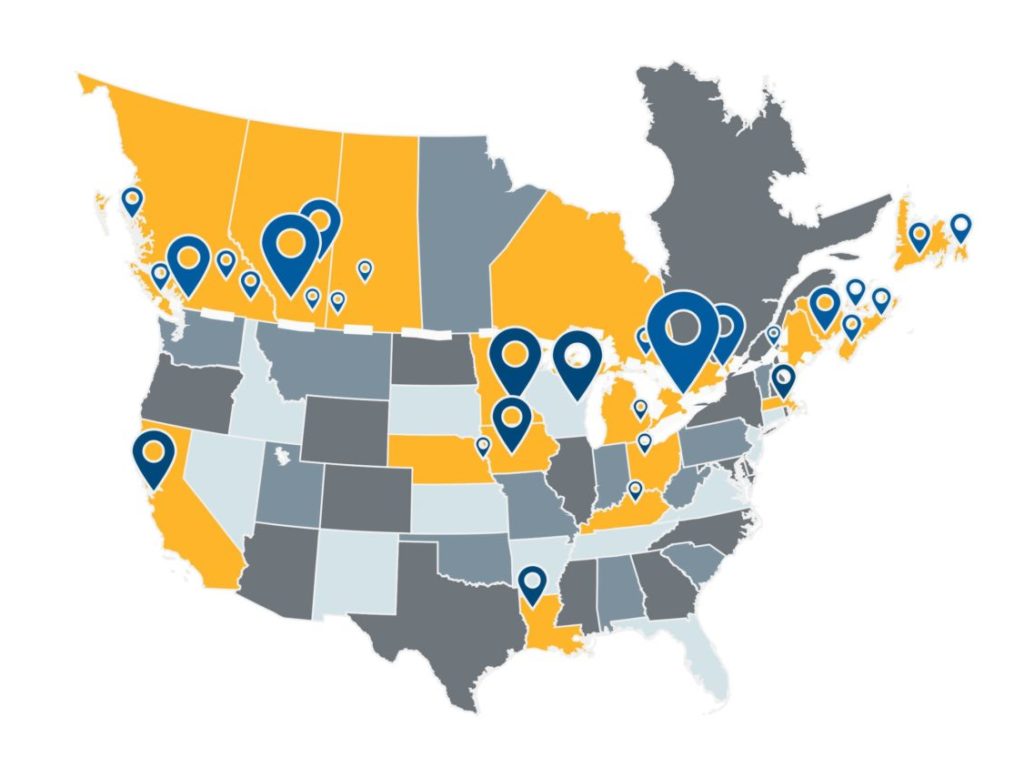 Growth
Bruno said CSN shops operate in all Canadian provinces but Manitoba and Quebec. He said the company is working on Manitoba, and the new post-merger structure will help it tackle Quebec, which he noted requires a different approach and a different language. While there's "always room for growth," it will likely be rarer elsewhere in Canada, Bruno said.
But in the U.S., "it's a completely different story," he said. The opportunity is "almost unlimited," he said.
The company will spend the next couple of weeks examining where to start and focus, Bruno said. Insurance needs and the 1Collision footprint will be considerations of where to expand, he said. Keller also pointed out another consideration: where shops seeking to join the network happen to be located.
In terms of specific geographies, Keller said 1Collision obviously had a commitment to its existing 14 states. He also mentioned higher-population areas and the specific states of California, Texas, Florida, Arizona and Colorado as attractive growth targets.
Pitch to shops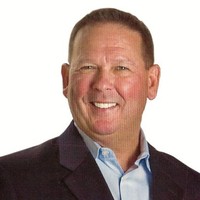 CSN and 1Collision's networks are structured to offer repairers a "nice balance between a buying group and an onerous franchise," according to Bruno.
Keller said 1Collision and its shops do agree to terms and a time frame, but a repairer can exit the network when it wishes.
Some franchises will demand an shop retain that affiliation to be sold. 1Collision won't do that, Keller said. At another point, he mentioned the repairer's freedom to make decisions about the company in a pinch, such as the owner being injured, Keller said.
1Collision also avoids the liability and financial monitoring requirement of a franchisor, Keller said.
Many, but not all of its shops "fly the 1Collision banner," though they would in the future as it grew, he said.
Neither company requests a percentage of the repairer's revenue. Instead, they charge a fee; Bruno called CSN's "less than half" of what a shop would owe a franchisor.
Bruno said the two companies are fairly similar, and Keller called their network agreements "quite similar" as well.
Asked if the merged company planned to standardize the agreements across all 240 shops (aside from references to U.S. and Canadian dollars), Keller said the two networks are operating separately for now. While standardization wouldn't be out of the question, the current language worked, Keller said. "Our shops like them," he said.
Bruno indicating tweaking CSN network agreements wasn't a high priority for the company compared to items like day-to-day operations and growth. What CSN contract changes occurred tended to be "a little more reactionary," such as in response to an insurer need or some other new factor that arose, he said.
Bruno noted that a repairer who dominates a market isn't served by a franchise business model. CSN's structure was intended to appeal to such market leaders, he asid.
Keller said both organizations hold repairers accountable on factors like OEM procedures and I-CAR Gold Class.
"We want them to do the right things," he said.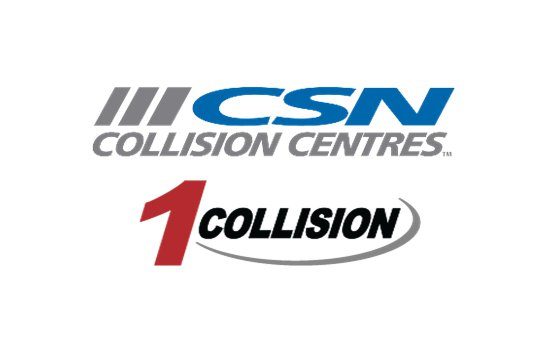 Keller also pointed out that most operators of companies with 240 or more shops are owned by private equity. But CSN-1Collision was post-merger still a "family-owned business." He and the other CSN shareholders are repairers first and network operators second, he said.
Given the companies' structures, a major CSN and 1Collision U.S. competitor would seem to be the Certified Collision Group, a fellow banner of independent shops which has grown explosively over the past few years. In April, CCG announced it was up to 450 affiliates.
Asked about the pitch to shops considering between the two networks, Bruno pointed out that his company's affiliates received the 1Collision and CSN branding. Consumers can visit the CSN or 1Collision websites and see all locations.
CSN-1Collision was very involved with helping shop operations and providing tools a repairer could use, Bruno said. He called it "very different" than CCG and "unique within the market."
Keller said 1Collision offers educational programs and assistance with the "two most important" items a repairer must focus on: customer care and performance. As to the latter, he noted that many repairers will attempt repair planning only to quit after the process fails — a failure that arose because they missed a step. CSN has a "total process" including to address the vehicle from the moment it arrives.
1Collision is very hands-on to improve repairers "and not all organizations are," Keller said.
If a body shops is evaluating a banner based upon their discount "that's probably the wrong reason." Gains from improved performance will "far outweigh those dollars," he said.
Images:
CSN Collision Centres and 1Collision Network announced July 14, 2020, the two companies would merge and create a 240-shop network doing $550 million USD in sales. (Provided by CSN and 1Collision)
CSN Collision Centres CEO Ryan Bruno is shown. (Provided by CSN)
1Collision Network President Jim Keller is shown. (Provided by CSN)
CSN Collision Centres and 1Collision Network announced July 14, 2020, the two companies would merge and create a 240-shop network doing $550 million USD in sales. (Provided by CSN and 1Collision)
Share This: