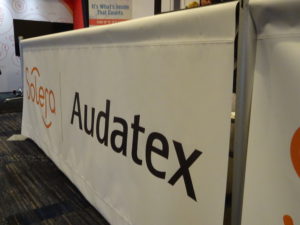 Audatex has released a new version of its Database Reference Manual with changes including an expansion to the P-pages' already lengthy Q&A guide.
Auto body shops and insurers who weren't already aware of the changes should take a look. The revised DBRM language might answer a nagging question or head off an argument between an estimator and adjuster over what's included.
Two new items involve explanations of Audatex's handling of refinishing variables like welded areas and the backs of panels.
Refinish times don't count "the backside of the panels like fenders and quarter panels," Audatex wrote, later explaining, "They are not typically refinished in the repair process."
So if you run into a backside that needs refinishing to match the original, you'll have to add it manually.
For example, Honda in March directed collision repairers to match the factory appearance on panel backs.
"The backside of new replacement panels (fenders, door skins, quarter panels, etc.) should be prepared and coated with a 2K urethane primer surfacer/sealer for corrosion protection," Honda wrote in a March 2020 Body Repair News.
But Honda also wants that backside to replicate the factory look of the discarded panel.
"This 2K urethane primer should match the factory inside coating color and shade," Honda wrote.
"A mist/overspray coat of catalyzed basecoat should be applied to match factory appearance using the removed part as a guide."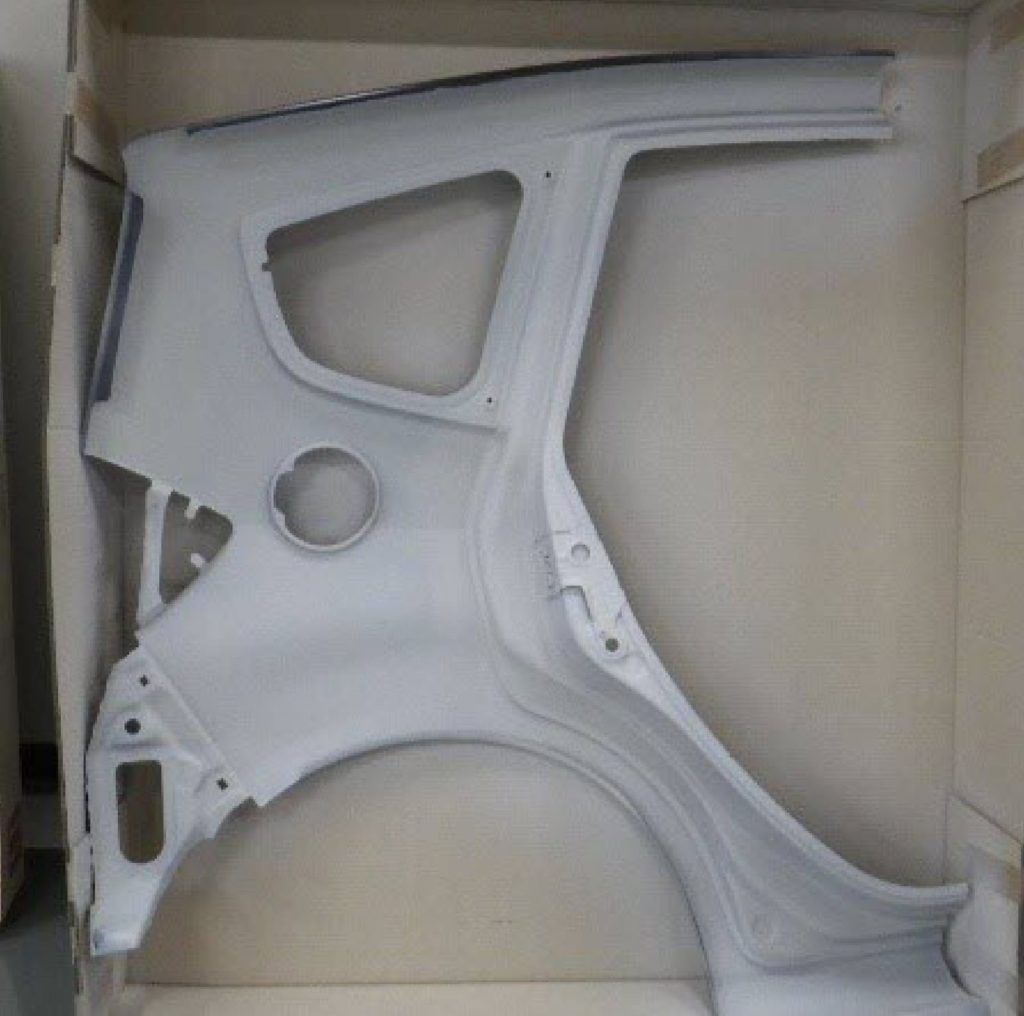 The information provider also updated the DBRM to explain its refinish times include "refinish of the welded seam" — but only the "immediate seam area." Anything else would have to be entered manually.
"Any refinish to adjacent panels is not included," Audatex stated. "Additionally, the welded area is referred to as the immediate seam area. We do not define the immediate seam area with a linear measurement. Anything beyond the immediate seam area falls under the Labor exclusions."
And speaking of joining, Audatex added an answer to the question of if labor times include deburring rivet holes or panel prep before applying adhesive.
"Substrate type is a consideration for every panel and can change what labor values are applied due to different methods of construction including welding, adhesive bonding, rivets or even a combination of methods," Audatex wrote.
Audatex also added some Q&As related to absent part prices and labor rate breakout selections.
The labor rate breakout issue must be addressed using the Profiles feature; Audatex referred customers to tech support for further assistance.
And if you don't see part prices, try entering a VIN or connecting to the Internet, according to Audatex.
"Several manufacturers have partnered with OEConnection (OEC) and Audatex to provide a dynamic Original Equipment Manufacturer (OEM) part pricing solution, Dynamic Part Pricing," Audatex wrote. "Audatex Estimating features a service that automatically retrieves OEM pricing when an assignment is received for an applicable vehicle containing the vehicle information number (VIN). When a VIN is available with the assignment or when a new estimate is created, the prices will be retrieved automatically after identifying the vehicle. Disconnected users will need to have an internet connection to retrieve OEM prices.
Audatex also tweaked a question about masking to explain that only one act of bagging the entire vehicle was included in its masking/bagging labor time.
Audatex also flagged some questions for deletion within the next year. One involved situations where an estimator "tried to get door R&I labor by replacing the door and entering zero (00) in the price field." It also deleted an inquiry about whether the estimating system included jambs and edges, likely because other Q&As in the P-Pages seem to already answer this question.
Check out the new Audatex P-pages here. And if you have questions or suggestions about Audatex, the DBRM or any of the other estimating systems, consider submitting them using the free Database Enhancement Gateway. The DEG serves as the industry's "middleman" connecting shops and insurers with the three IPs.
More information:
2020 Audatex Database Reference Manual
Images:
The Audatex and Solera brands can be seen at Connected Car Insurance USA 2018. (John Huetter/Repairer Driven News)
"Use the packaging of the replacement part to reduce overspray," Honda advises in a March 2020 Body Repair News with regards to 2K urethane primer and, if necessary, catalyzed basecoat, applied to the back of new replacement panels. (Provided by Honda)
Share This: