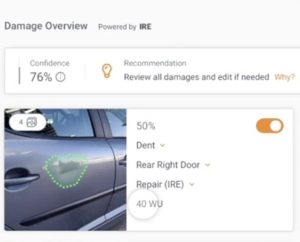 Solera on Wednesday announced its artificial intelligence photo estimating platform Qapter is using Google Cloud technology.
It said the introduction of Google Cloud "enables the solution to scale globally, and for any vehicle make and model."
"Machine learning continues to open doors for businesses looking to create a new era of data-driven innovation," Google Cloud AI Platform director of product management Craig Wiley said in a statement. "Solera is fostering outstanding customer experiences, building new products and services, and working to automate parts of its business by using artificial intelligence powered by Google Cloud. We are excited to be a part of this journey."
"Our strategic vision for the future of the insurance market requires disruptive thinking, ambition and laser focus to deliver the best A.I.-powered solutions that can scale at a global level," Solera CEO Darko Dejanovic said in a statement. "Our unmatched data and superior A.I. leveraging Google's industry-leading technology allows us to drive the next generation of Solera's product and service excellence with speed and precision."
Qapter "determines the most intelligent repair operations" based off of vehicle damage photos and a VIN number, according to Solera. The A.I.-generated estimate includes parts numbers and prices, the company said.
"Where other solutions use simple statistical algorithms to project an estimate from an image, Solera uses proven Repair ScienceTM, based on over 40 years of historical vehicle and claims data, to build more precise and accurate estimates, quickly, consistently, and at scale," Solera wrote.
"… By using Google's Tensor Processing Units (TPUs), Vision API, Google Kubernetes Engine, and other tools across Google Cloud, Solera has gained significant speed in training models that already incorporate over 300 million historical claims and one billion historical images, making it possible to speed distribution and deployment of the company's Qapter platform to customers in nearly 90 countries around the world."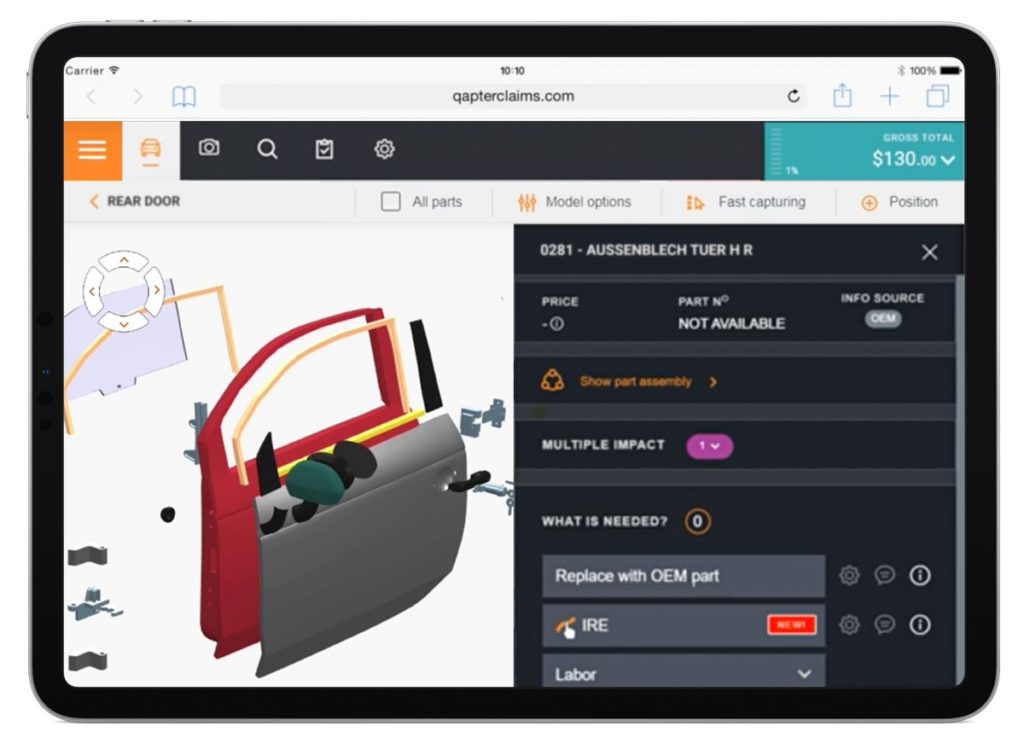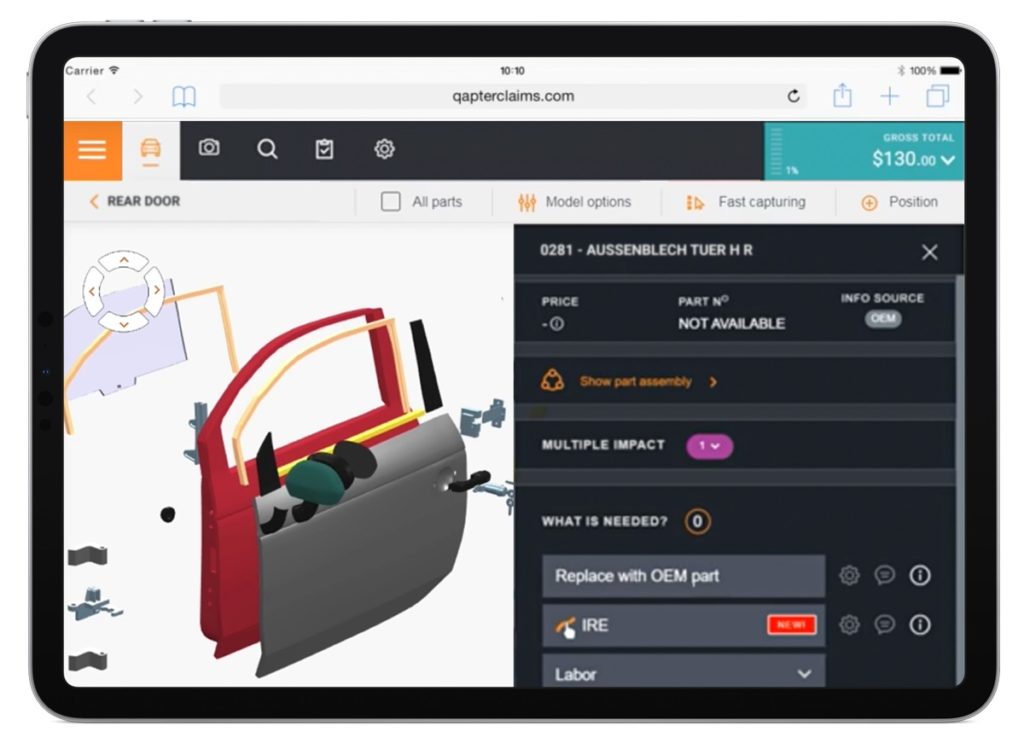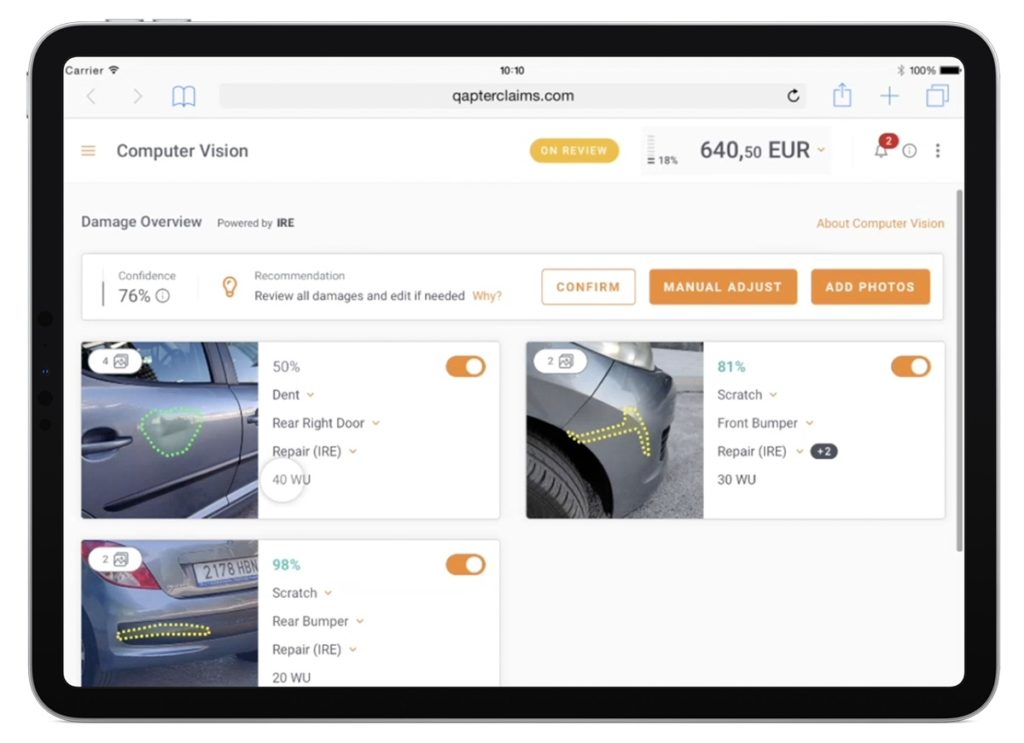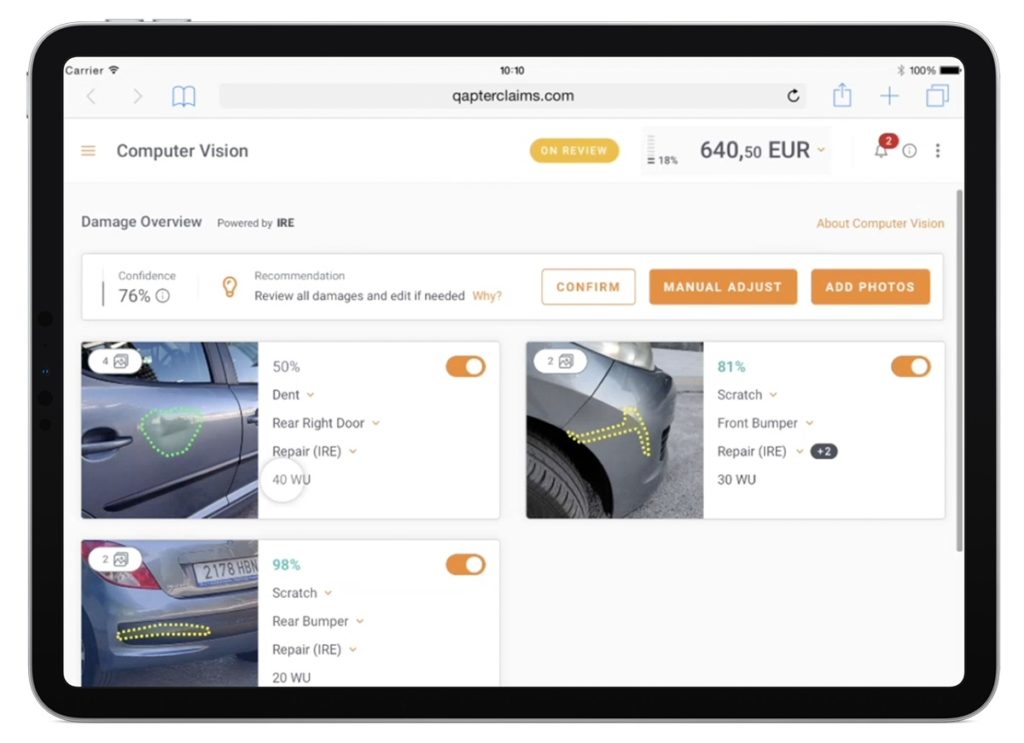 "We have a significant number of proprietary A.I. algorithms that we are continuously enhancing to increase value to our customers, and the Google Cloud ecosystem has saved substantial time for our developers, with numerous integrations and continued investment in new tools and capabilities that augment their existing platform to support iterative and ongoing enhancement," Solera Chief Technology Officer Evan Davies said in a statement.
USAA last year said it too has been working with Google Cloud on AI photo estimating. Solera rival Mitchell was also helping in the initiative.
"Here is how it works: First, images of damaged vehicles are sent to Google Cloud. The images are then analyzed by Google Cloud models in real-time, which makes damaged part predictions that are returned to USAA," USAA wrote in 2019. "Next, the predictions are sent digitally to estimating and technology solution provider Mitchell International, whose platform maps the predicted parts to real-parts and incorporates them directly into an actual estimate. USAA appraisers then review the Mitchell estimate, and make changes as needed. The machine learning models and estimate integration help save appraisers time, and the appraiser feedback helps improve the models synergistically."
Mitchell said its role was not limited solely to providing parts pricing.
"Mitchell is doing more than feeding parts prices, our intelligent platform outputs a Mitchell Cloud Estimate that is bundled as part of a claim package," Mitchell auto physical damage solutions Senior Vice President of sales and service, repair Jack Rozint wrote last year.
Featured images: A screenshot of Solera's AI photo estimating within Qapter is shown. Note: Parts and labor costs are based on European standards and for illustrative purpose only. (Provided by Solera)
Share This: