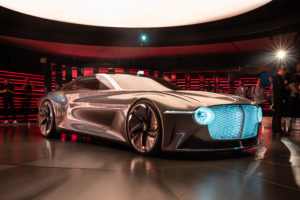 Bentley on Thursday announced it would only sell plug-in hybrid or electric vehicles by 2026, and shift to fully electric powertrains completely by 2030.
This built on a prior Bentley promise to offer a hybrid version of every model by 2023 and sell its first completely electric vehicle in 2025.
"Since 1919, Bentley has defined luxury grand touring. Being at the forefront of progress is part of our DNA – the original Bentley boys were pioneers and leaders," Bentley CEO Adrian Hallmark said in a statement. "Now, as we look Beyond100, we will continue to lead by reinventing the company and becoming the world's benchmark luxury car business.
"Driving this change includes, and also goes beyond our products, delivering a paradigm shift throughout our business, with credibility, authenticity, and integrity. Within a decade, Bentley will transform from a 100 year old luxury car company to a new, sustainable, wholly ethical role model for luxury."
Granted, the typical U.S. auto body shop isn't exactly rolling in Bentley repair orders. But the move can be viewed as another sign of the boom in electrification repairers will encounter over the next decade.
Learn more about the future of electrification at other automakers with the virtual SCRS OEM Collision Repair Technology Summit, which posted last week and will be available for replay through Aug. 31, 2021.
As Bentley pointed out, the OEM represents the world's largest producer of 12-cylinder engines — and it's going to quit selling them entirely in nine years.
Bentley said it "(f)ully supports Volkswagen Group ambition of going beyond two degree target of the Paris Climate Agreement."
Bentley in August also announced it would begin a three-year "OCTOPUS" study to turn "a technological breakthrough in electric drive systems for high-performance vehicles" into a true full e-axle powertrain it could use for electric vehicles later this decade.
The OEM said the breakthrough made it able to produce a drive system that didn't need rare-earth magnets or copper windings, "delivering a package both cost effective and recyclable at its end of life.
Bentley in October 2019 announced it had begun deliveries of the $160,000 Bentayga Hybrid, a plug-in hybrid able to go at least 24 miles using its battery alone. The OEM at the time declared it the "world's first true luxury plug-in hybrid." It said Thursday it would launch two more PHEVs in 2021.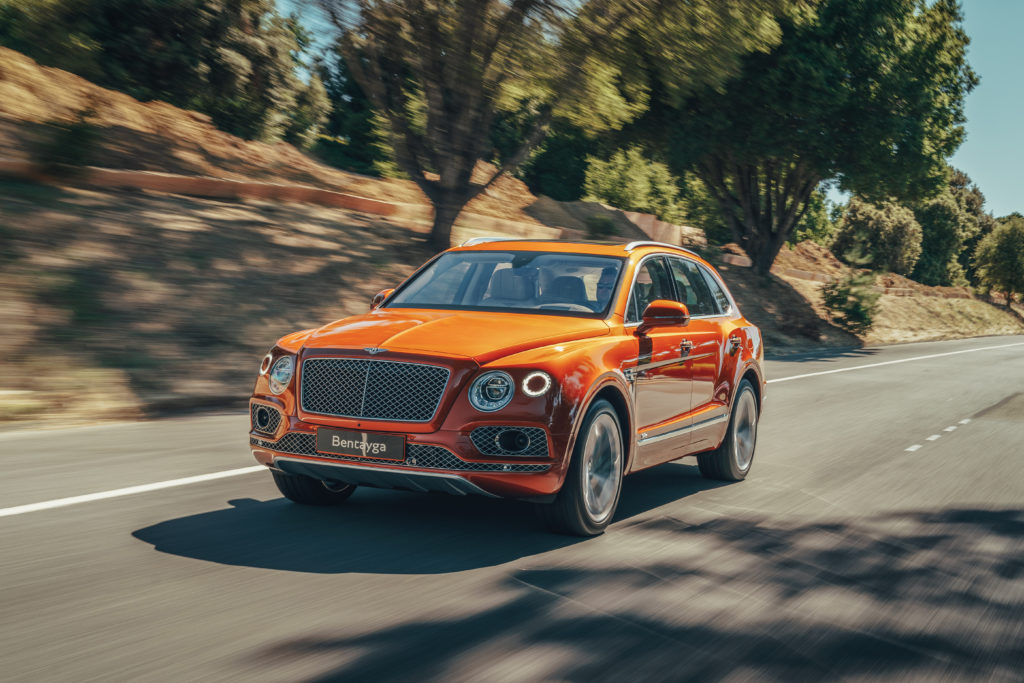 "The delivery of the first Bentayga Hybrid models is an historic moment for Bentley, taking us a step closer to the roll-out of truly sustainable luxury mobility solutions," Bentley manufacturing board member Peter Bosch said in a statement. "As we prepare for the next 100 years, we are investing significantly in new initiatives that reinforce our commitment to sustainability, as demonstrated by the visionary all-electric Bentley EXP 100 GT concept."
The concept EXP 100 GT, revealed in July 2019, is a carbon fiber- and aluminum-bodied vision of what a fully electric Bentley would look like in 2035. Its battery was supposed to get about 435 miles of range.
"Future battery technology will offer five times the conventional energy density, and charging the Bentley EXP 100 GT to 80 per cent of capacity will take only 15 minutes," the OEM wrote in a July 10, 2019 news release. "Charging is automatically taken care of by the Bentley Personal Assistant. Weight will remain at a remarkably trim 1,900 kg and a range of 700 km (435 miles) will be possible."
More information:
"BENTLEY COMMENCES DELIVERIES OF THE BENTAYGA HYBRID, THE WORLD'S FIRST LUXURY PLUG-IN HYBRID"
Bentley, Oct. 1, 2019
Images:
The concept battery-electric Bentley EXP 100 GT is shown on July 9, 2019. (Provided by Bentley)
Bentley in October 2019 confirmed it had begun to deliver the Bentayga plug-in hybrid. (Provided by Bentley)
Share This: