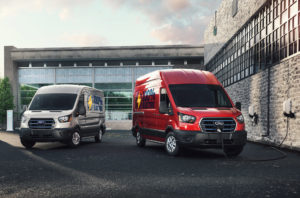 Ford on Friday confirmed that despite the weight and range issues batteries can introduce, it kept the body of the fully electric 2022 E-Transit van fairly similar to the existing 2020 Transit.
"We made no changes to the carryover Transit body sheet metal or other carryover parts, so carryover parts that are steel on current Transit are still steel, parts that are Aluminium or plastic are still Aluminium or plastic, and any repairer can use the same repair techniques for those parts on E-Transit as on current Transit," Ford North America Transit chief program engineer Ray Eyles wrote in a message shared Friday by a Transit spokeswoman.
In 2014, Ford said the gas-powered 2015 Transit's "all-new unibody structure makes extensive use of boron steel for weight savings, improved torsional stiffness and long-term durability." The 2015 model year was the first for the current generation of Transits.
However, which much will be similar, Eyles said repairers should expect some structural and chassis differences related to the powertrain on the 2022 E-Transit.
"We only changed the parts that we had to for Electric Powertrain and related systems, and where we made a change we made an optimum material choice for weight, strength, cost. For example on battery support cradle, rear subframe for heavy-duty independent rear suspension etc.," he wrote.
Ford's news release Thursday described the battery as below the body, which is pretty typical for electric vehicles.
As Eyles indicated, Ford also noted Tuesday that it "redesigned E-Transit's rear-wheel drive and rear suspension to optimize cargo space, creating a heavy-duty semi-trailing arm suspension system enabling better steering precision and more confident handling, plus better traction both in laden and unladen conditions."
Ford images also indicate the contains the vehicle's charging port, which might be a consideration for shops.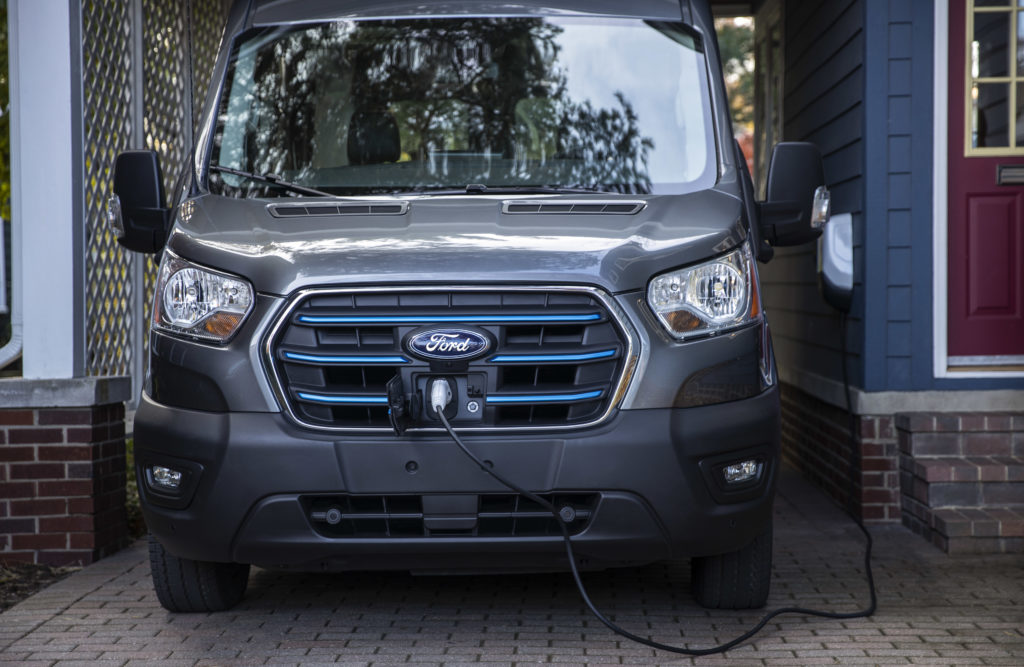 More information:
"LEADING THE CHARGE: ALL-ELECTRIC FORD E-TRANSIT POWERS THE FUTURE OF BUSINESS WITH NEXT-LEVEL SOFTWARE, SERVICES AND CAPABILITY"
Ford, Nov. 12, 2020
"NEW DATA FOR AN ELECTRIC WORLD: CONNECTED FLEET MANAGEMENT TOOLS FROM FORD HELP OPTIMIZE ELECTRIC FLEETS AND SECURE VEHICLES"
Ford, Nov. 12, 2020
Featured images: The 2022 Ford E-Transit is shown. (Provided by Ford)
Share This: