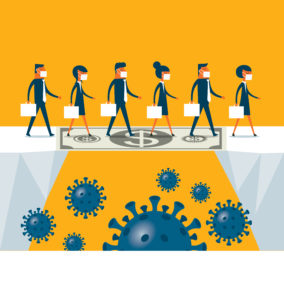 Small Business Administration data released this summer suggests the federal COVID-19 Economic Injury Disaster Loan program yielded more than $200 million worth of small-business loans to more than 2,000 auto body shops.
And the EIDL advance program helped more than twice as many repairers, giving them millions of dollars worth of what were essentially free government grants.
Congress created both programs under the CARES Act this spring and later seeded the initiatives with another wave of funding.
The 3.75 percent, 30-year coronavirus EIDL loans maxed out at $2 million and were deferrable for a year. They could be used for "(w)orking capital & normal operating expenses," according to the SBA. The associated EIDL grant program let applicants obtain an advance of $1,000 per employee, up to $10,000, that they never had to pay back — even if the loan itself were denied.
Any company with 500 or fewer employees was eligible for either EIDL program, and the data shows that the collision repair industry's small businesses took advantage of both.
Precise repairer aid tally elusive
The COVID-19 loan and grant relief programs might have delivered even more financial assistance to the collision industry than the data available to us suggest.
The SBA's most recent detailed business-specific data was released on July 20, and the most recent auto body shop-related loan and advances date back to June 30.
Yet COVID-19 EIDL loans have continued past both dates and are available even today for shops who need them. The EIDL grant program ended on July 11, based on an SBA announcement that it had completed dispensing all $20 billion Congress had allocated.
The SBA data also failed to indicate the official NAICS industry classification codes for the individual business that received aid.
Had this information existed, we could have cut down the SBA data set to only reflect companies the government classifies as NAICS 811121, "Automotive Body, Paint, and Interior Repair and Maintenance." We could be relatively sure our analysis captured only the businesses which mattered and excluded all the ones that didn't.
But as the Economic Injury Disaster Loan and advance data lacked this key piece of information or any other insight into broader industries, we had to resort to a cruder analysis to study these programs' impact on the collision industry.
The best we could do was sort the named EIDL loan and advance recipients using five terms: "collision," "crash," "body shop," "auto body," and "body repair" and throwing out any duplicates caught when the searches overlapped. (For example, keeping a hypothetical "XYZ Collision Auto Body Repair" from being counted three times.)
This captured some unrelated businesses and excluded collision repairers with names lacking any of those five terms, but it was the best we could do given what we had to work with. Hopefully the unrelated businesses and overlooked businesses evened each other out somewhat.
We're also unable to capture any EIDL auto body recipients organized as sole proprietorships or independent contractors, assuming any existed. The SBA redacted the names of all of those companies. (Major media outlets have sued to reveal that information; they won a critical ruling, but the SBA has temporarily won a stay and might appeal.)
So with all of that in mind, here's what we learned about the EIDL.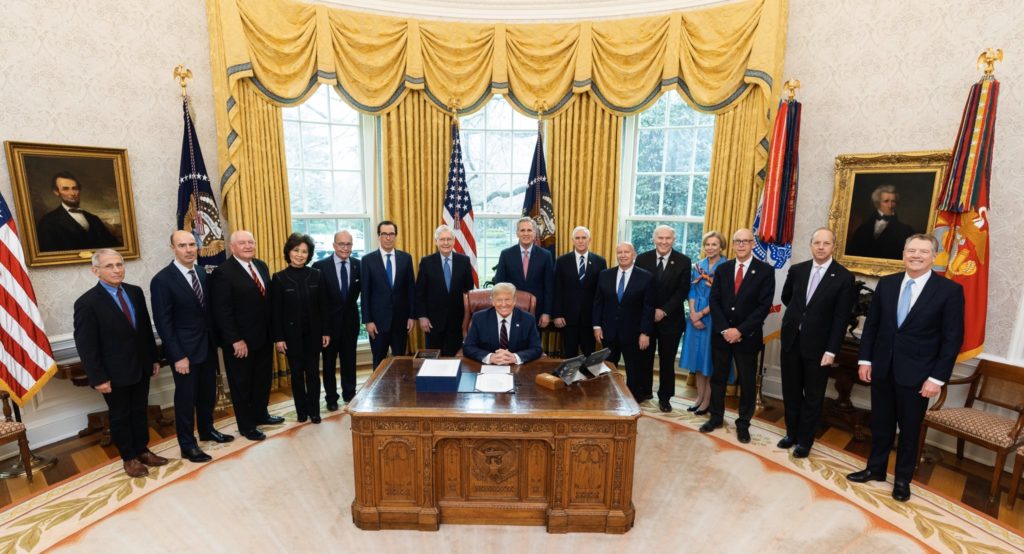 Broader and more conservative analyses
The EIDL records show 2,719 companies with a businesses name containing one or more of our five search terms approved for one of the small business loans.
Those companies borrowed about $273.7 million combined, based on the EIDL loan face values.
The average "collision," "crash," "body shop," "auto body," or "body repair"-named company borrowed about $100,663. The median loan was $111,400.
Nineteen companies borrowed $500,000, the maximum loan found within the industry. Nineteen companies borrowed $1,000, the minimum amount reflected in the data.
Using those five search terms again, we found 5,960 companies taking advantage of the EIDL loan advance option, with 1,383 of them collecting the maximum $10,000 advance. Combined, they took home about $32.2 million worth of those completely forgivable government grants.
The average EIDL grant came in at about $5,395, with a median advance of $5,000.
Weirdly, four shops seem to have received negative grant amounts. It's unclear if this was a typo on the government's part or the shops initially took the advances but returned the money. We let those amounts stand.
It's interesting to note the huge discrepancy between companies requesting a loan advance and companies which actually received the loan. Was the loan process too strict, too quick to deny some struggling repairers during the heart of the COVID-19 issue? Were some other shops claiming the no-strings advances knowing they were likely to be turned down for the actual loans?
Unlike the Paycheck Protection Program, the EIDL assistance doesn't track the number of employees supported by the loans and grants.
However, you can get an crude sense of the workforces aided by examining the advance amounts, for the government allotted $1,000 per worker up to $10,000. $32.2 million divided by $1,000 per employee works out to about 32,200 industry professionals' workplaces buoyed by either a government grant or an actual EIDL loan. (Remember, less than half the grant recipients actually received a loan.)
834 "collision," "crash," "body shop," "auto body," or "body repair" companies sought an advance of $1,000, suggesting a single employee affected. The $10,000 advanced to 1,383 businesses reflects at least 10 employees at each one of them.
A more conservative analysis of the list using only the terms "collision" and "auto body" still found 2,273 companies receiving about $236.1 million combined. The average loan was about $103,874, and the median was $125,000.
It also revealed more than twice as many EIDL grant recipients as shops approved for EIDL loans. We found 4,902 companies whose name contained "auto body" or "collision" taking advantage of the EIDL grants for about $27.2 million in aid.
The average EIDL grant for those came in at about $5,553. The median grant was $5,000.
More information:
Small Business Administration COVID-19 Economic Impact Disaster Loan webpage
Base SBA COVID-19 EIDL loan data
Small Business Administration, July 20, 2020
Base SBA COVID-19 EIDL advance data
Small Business Administration, July 20, 2020
Repairer Driven News collision-related data sets
Images:
Small Business Administration data released this summer suggests the federal COVID-19 Economic Injury Disaster Loan program yielded more than $200 million worth of small-business loans to more than 2,000 auto body shops. (sorbetto/iStock)
Republican President Donald Trump on March 27, 2020, signed the CARES Act. (Provided by Trump)
Share This: