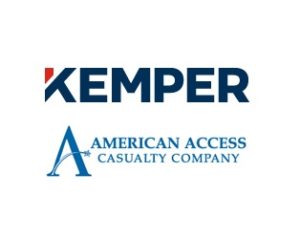 Collision repairers might see further consolidation within the auto insurance industry based on two significant announcements earlier this month.
Potential deal: Zurich-MetLife
First, Zurich confirmed Nov. 20 it was in talks to buy MetLife's property and casualty business. The Farmers Group, which is a subsidiary of Zurich, would take over MetLife P&C if successful.
"The terms of any transaction are subject to negotiations and there can be no assurance that a transaction will take place," Zurich wrote in a news release.
MetLife posted $574 million in net written auto premiums and $581 million in net earned auto premiums in the third quarter. It reported more than $2.4 billion in net auto written premiums and more than $2.39 billion in net earned auto premiums for the entire year of 2019.
Based on National Association of Insurance Commissioners data, MetLife was the nation's 18th largest private passenger auto carrier in 2019. The Farmers Group ranked No. 7 and controlled four times MetLife's premiums, based on the NAIC tallies.
Reuters, which announced Nov. 20 it had an exclusive on the MetLife talks, reported that Zurich's Farmers Group administers but doesn't actually own Farmers Insurance, which is owned by policyholders.
Reuters cited anonymous sources to report that Zurich could pay close to $4 billion for the MetLife P&C home and auto business. The news service said a deal might be announced in December.
Nearly done deal: Kemper-AAC
Kemper on Nov. 23 announced it would buy American Access Casualty Company for $370 million in cash. The deal is expected to close in the first quarter of 2021.
AAC does business in Arizona, Illinois, Indiana, Nevada and Texas and focuses particularly on the Hispanic demographic. So body shops in markets matching those characteristics might wish to take particular note.
"AACC also holds licenses in nine other states and will expand as opportunities arise in those states," AAC's website states.
"AACC continues to explore opportunities to meet the needs of the Hispanic community to offer quality and affordable automobile insurance."
A Kemper investor presentation indicates AAC did about $400 million in net written premiums for the year ending Sept. 30, compared to Kemper's own $3.4 billion. Kemper's news release said "AAC wrote over $370 million of direct premiums in 2019."
The NAIC ranked Kemper 13th in private passenger auto insurance with nearly $3.38 billion in net written premiums and more than $3.26 billion in net earned premiums last year. Another $370 million would vault Kemper to 11th, based on the 2019 performance of the nation's various insurers.
"AAC is a great addition to Kemper's specialty auto franchise and aligns with our strategic intent to serve growing niche markets with affordable and easy-to-use products," Kemper property and casualty division President Duane Sanders said in a statement. "Their distribution capabilities, including strong customer and agent relationships, will expand our geographic footprint and when combined with our financial resources will create increased reach and incremental scale. We look forward to having AAC join the Kemper team."
Kemper described American Access as specialty insurance, and AAC described its policies as "quality non-standard private passenger automobile insurance."
More than 110 captive agents and about 500 independent agents sell AAC policies, according to Kemper.
"AAC's multi-channel distribution strategy, agency relationships, and deep ties to the markets it serves—particularly Hispanic communities—have driven strong growth and consistent profitability," Kemper wrote.
It sounds like agents could be helpful allies for shops and customers if AAC adjusters prove difficult either pre- or post-Kemper merger.
As noted above, the publicly traded Kemper has called AAC profitable. It told investors it thought earnings per share and return on equity would grow in a year, "excluding value of business acquired and one-time items, and result in high single-digit EPS accretion in the second year, excluding restructuring and one-time items. Tangible book value per share is expected to return to pre-transaction levels within the first year following the close of the transaction."
More information:
"Zurich confirms it is in discussions regarding MetLife's U.S. P&C business"
Zurich, Nov. 20, 2020
"Exclusive: Zurich Insurance nears $4 billion deal for MetLife unit – sources"
Reuters, Nov. 20, 2020
"Kemper to Acquire American Access in $370 Million Transaction"
Kemper, Nov. 20, 2020
Kemper AAC acquisition investor presentation
Kemper, Nov. 20, 2020
American Access Casualty Company "About Us" page
Featured images: Kemper has announced it would seek to acquire the American Access Casualty Company in a $370 million cash deal. (Provided by Kemper, AAC)
Share This: