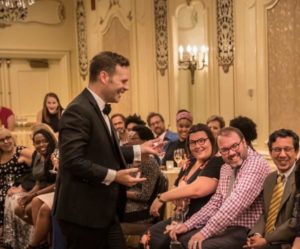 You've shopped the gamut of Black Friday-Cyber Monday sales for your loved ones (and let's face it, yourself). Now, consider participating in Giving Tuesday for the collision repair industry.
At least two industry charities have events you can participate in Tuesday. Or you could just make a donation independently to one of them or another auto body nonprofit.
CIF
The Collision Industry Foundation on Tuesday will feature two virtual magic shows by Dennis Watkins, a "(w)orld-renowned Chicago magician." Tickets are $65 per screen and admit however many people you can fit behind that screen.
"So have the whole family gather around and enjoy the show! Invite your friends and neighbors to register, too, and you can all enjoy this wonderful virtual experience," CIF wrote in a news release Nov. 20.
"'Giving Tuesday' is a global day designated to encourage people to be generous," CIF President Michael Quinn (AirPro) wrote in a letter Nov. 20. "And in that spirit, perhaps you might consider purchasing a block of tickets to this event and share them with your Customers or Staff, as a way for you to also give back to them." (Emphasis his.)
The shows are scheduled for 7:30 p.m. ET and 9 p.m. ET.
Only 100 tickets per show are available. Thanks to a sponsorship by AirPro, all proceeds go directly to the CIF disaster relief fund.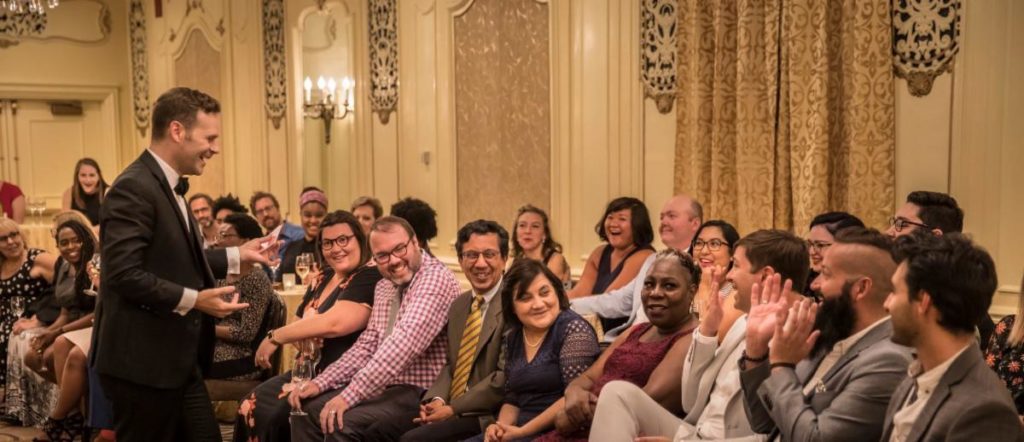 CIF, a 501(c)(3) nonprofit, helps people with ties to the collision industry after disasters. Its past work has included buying tools for repairers after Hurricane Katrina and assisting a vo-tech school after Hurricane Harvey. In June, it announced it had wrapped up a COVID-19 aid effort with more than $250,000 dispersed to those in the auto body ecosystem financially impacted by the pandemic. (Apply for CIF help here, and donate to CIF here.)
"In this year of unprecedented number of disasters, CIF appreciates your support in replenishing the relief fund to allow them to continue to support collision repair professionals in times of need," CIF wrote Nov. 12. 
Watkins' "Magic Parlour" website said that while the show isn't "off-color or inappropriate," it's meant for a 12-and-up audience, and 12- to 17-year-olds must be accompanied by an adult. Attendees must have a Zoom-capable computer with a camera and microphone and bring a spare deck of cards — some of the cards will be destroyed during the show.
"You've been in pajamas for months now. Make a night of it. Cocktail attire is recommended," the show states.
"Dennis is a third-generation magician who has been performing in downtown Chicago for the past 10 years, and he has now created an all-new virtual magic show designed for group and family viewing at home," a Nov. 12 CIF news release states. "He has perfected the art of making every audience feel special and his online Zoom magic show creates a personal, interactive experience for every guest."
CREF
Tuesday will also be another day industry members can compete in the TopGolf "WGT Golf" online event benefiting both the Collision Repair Education Foundation.
CREF launched the virtual golf tournament on Nov. 20 and will continue it through Dec. 20. For $25, you can play 18 holes in the golf video game as many times as you wish. The game software itself is free and available for desktops, smartphones and tablets. You'll even see a cameo from PPG, whose sponsorshop bought it branding on tee markets and pin flags within the game.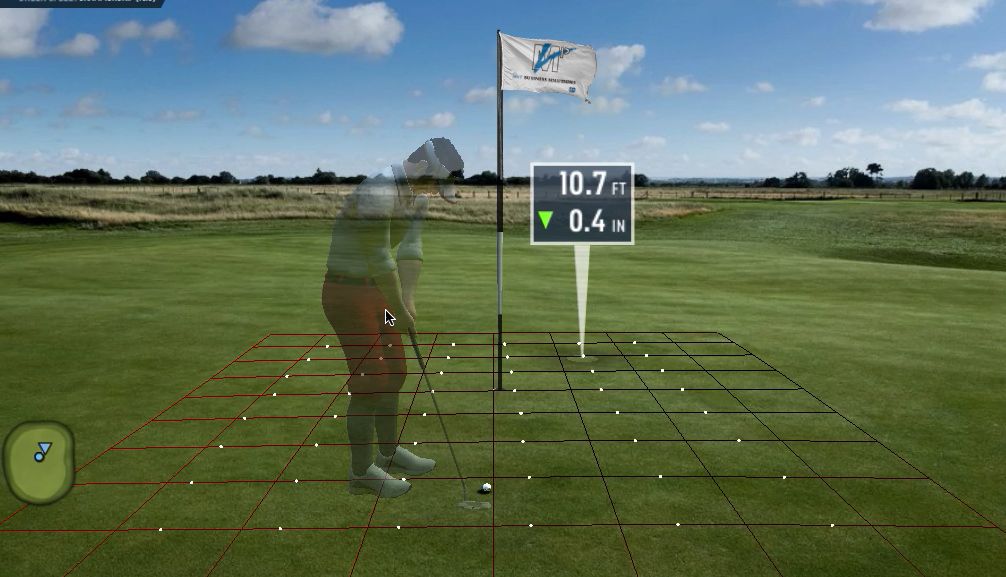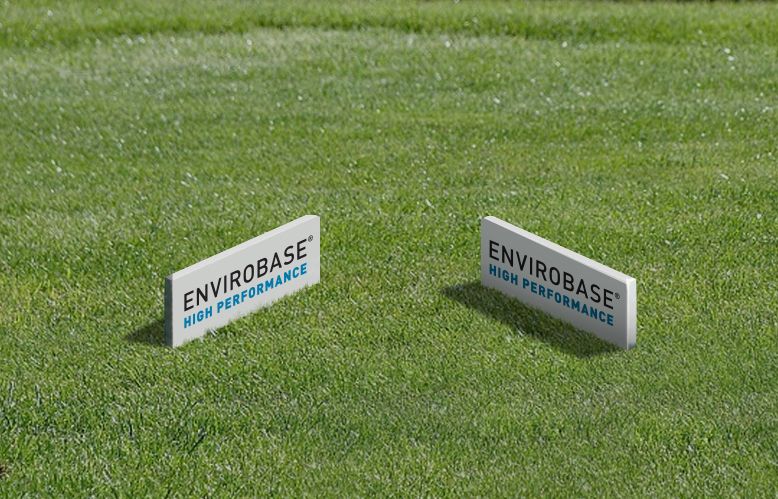 "PPG is proud to continue supporting CREF's efforts to help collision programs, students, and instructors and this is a creative way to get not only the industry but general public supporting their local schools," PPG automotive refinish business development director and CREF Chairman Tom Wolf said in a statement Oct. 15. "While we are limited on the number of golfers that attend our annual CREF summer golf fundraiser, this virtual event allows for thousands to participate, knowing that their registration fee will be reinvested back into their local schools."
Competitors at registration can select one of 90 different markets, each served by an I-CAR volunteer committee, to earmark $20 out of the $25 specifically for trade schools in that area. CREF says you can also just select "CREF General Fund" and have money go to the neediest programs nationally.
"What a fantastic way to support an important cause," I-CAR CEO John Van Alstyne said in a statement Oct. 15. "A couple I-CAR Committees worked with CREF to innovate their normal golf outing fundraisers in the face of COVID earlier this year with great success, and the same can be expected here.  I-CAR Committees across the US are increasingly focused on supporting career technical schools as our industry seeks more qualified and capable talent.  This event will be a fun and easy way to support that goal."
The best score will win two tickets to test-drive Fords with the Ford Performance Racing School at the Charlotte, N.C., Motor Speedway — a $4,000 package. The No. 2-5 golfers will all win Lou Malnati's Chicago deep-dish pizza mailed to their homes.
"Not a gamer? Have your child, relative, best friend, etc play for you!" CREF suggested Nov. 19.
In other current CREF fundraising promotions, the organization on Oct. 30 issued a list reporting hundreds of students at scores of collision trade schools nationwide need uniforms and protective equipment.
It encouraged repairers to sponsor a $50 uniform and PPE package containing a work shirt and pants, ear plugs and safety glasses. Auto body shops or businesses who sponsor 20 students will have their logos featured on the shirt.
Considering an empty technician slot can deprive a shop of tens of thousands of dollars in additional revenue, anteing up $1,000 to develop talent and advertise yourself to prospective workers might be a smart investment.
"A lot of my students do not have many clothes of their own and want to keep what they have in great shape, so uniforms are crucial to getting them motivated," Madison Park Technical Vocational High School collision instructor Nick Perry, whose school was not on this year's list, said in a statement. "Also, we strive to teach them professionals and 'real world' experiences, so this is a must."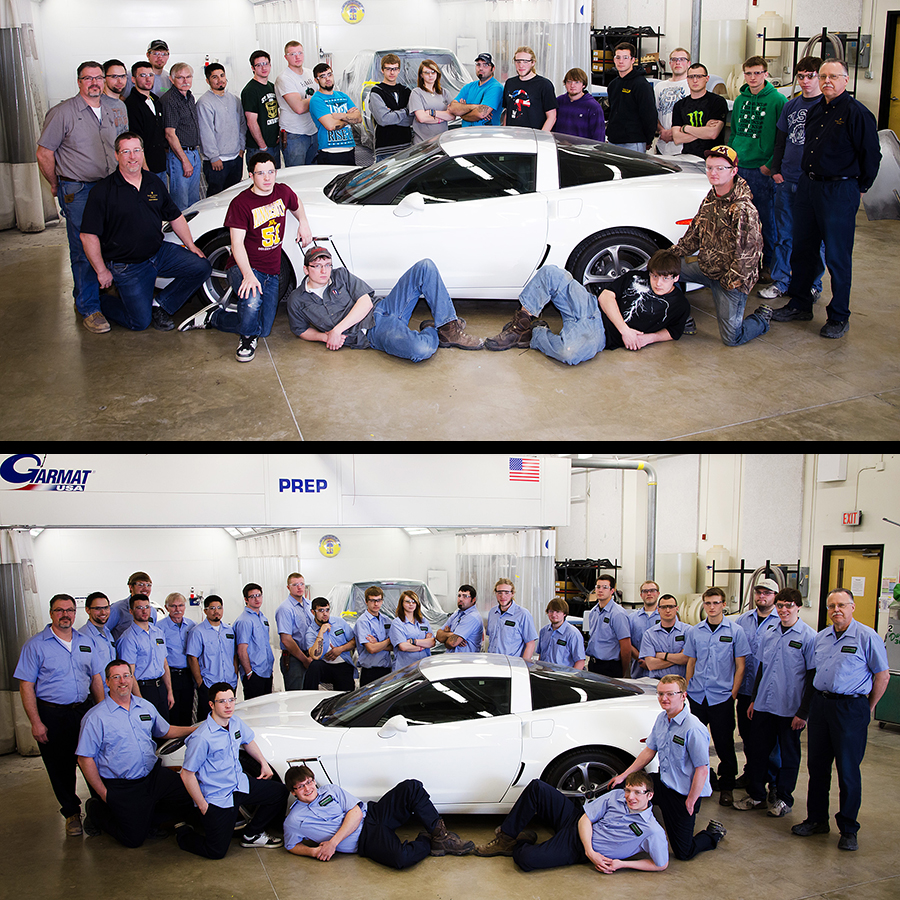 Shops and anyone else interested in donating can contact CREF development and marketing coordinator Tiffany Bulak at Tiffany.Bulak@ed-foundation.org.
CREF's list of schools in need as of Oct. 30 can be found here. CREF said vo-tech high schools and colleges not represented there can contact it and complete the survey the nonprofit requires for eligibility.
Finally, Collision Hub CEO Kristen Felder estimated Monday the CREF telethon her company held during its "World Fair" Nov. 9-20 raised about $2,100 so far but would continue through the end of the year. $50 donors who specify they're participating in that program would get a CREF-Collision Hub shirt, the media company said Nov. 9.
NABC
In other recent industry fundraising news, the National Auto Body Council recently wrapped up its Rides for a Reason Virtual Car Show and drew thousands of dollars in bids through an associated auction. The latter included big-ticket items like a trip to the 2021 Masters and a ride in a trio of Ford GTs with racer Jim Guthrie.
The organization charged $25 an entry for the chance to have their two-wheeled and four-wheeled babies to be "judged by some of the top names in vehicle design, restoration, preservation and performance," according to an NABC news release Nov. 21.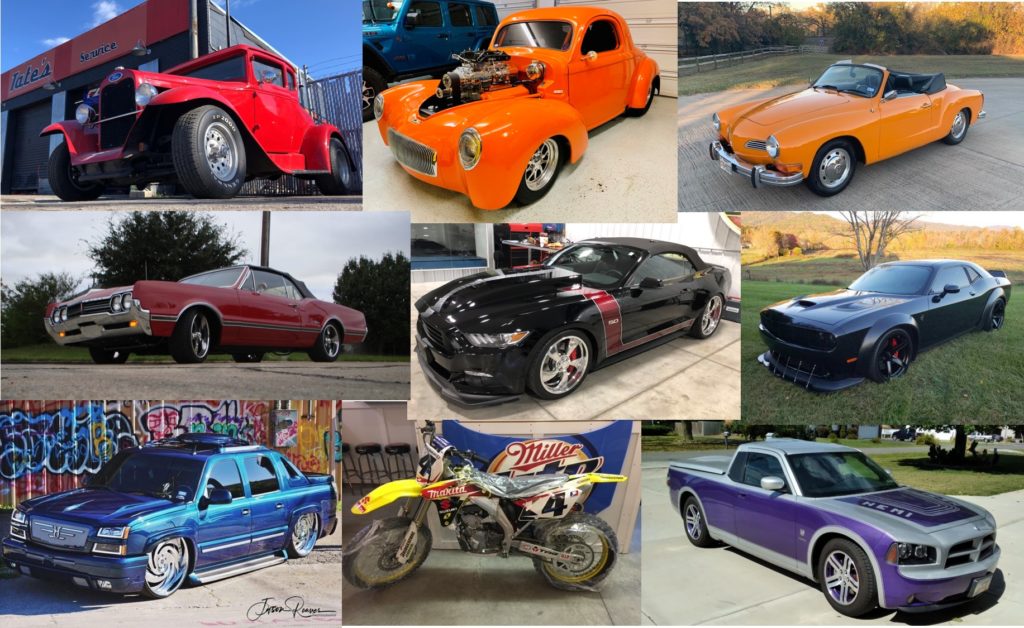 "We are excited to bring people together – in a virtual forum – to celebrate our collective love of the automobile," then-NABC Chairman Darren Huggins (Berkshire Hathaway Automotive) said in a statement Oct. 19. "For our members who work in the collision repair industry, this is a chance to show off our weekend projects, our dream cars and favorite cars. And we're looking forward to seeing all of great vehicles from auto enthusiasts around the country – this is one of the first forums where car lovers from everywhere can participate in a national show judged by some of the top automotive celebrities!"
A Best in Show was slated to be crowned last week. Previously announced category winners from the industry included Frank's Body Shop owner Frank Rinudo for a 1941 Willys nicknamed "Overkill," a 1966 Oldsmobile Cutlass updated by Reliable Chevrolet Collision collision center director Richard Johnson. Metro Tech Community College night collision lab technician Bill Gottschalk won both the Modern Muscle Car and Best Paint award for a 2015 Ford Mustang GT Convertible NABC says Gottschalk painted himself.
Amazon Smile
Finally, if you're still doing some holiday shopping Tuesday, don't forget that some industry organizations are eligible for Amazon Smile.
The Amazon fundraising initiative is incredibly easy and costs you nothing.
Remember to shop on smile.amazon.com instead of amazon.com (The "Smile" version behaves just like the regular Amazon site), and Amazon will donate 0.5 percent of each eligible purchase to your charity of choice. CIF, for example, has made more than $800 — all on Amazon's dime.
If you're new to Amazon Smile, you'll be prompted to select a charity right off the bat. If you've already flagged a charity, you can pick a new one through "Change your Charity" in the "Your Account" menu or through the Amazon Smile drop-down menu on smile.amazon.com. Nonprofits like CIF, CREF, the March Taylor Memorial Fund, and industry attorney Erica Eversman' Automobile Education and Policy Institute are among the multiple auto body-related options available.
More information:
"Ways to Support CIF on Giving Tuesday" (includes links to virtual magic shows)
Collision Industry Foundation, Nov. 20, 2020
List of collision vo-tech schools with need for industry uniform and PPE donations
Collision Repair Education Foundation, Oct. 20, 2020
"Collision Repair Education Foundation (CREF) Telethon LIVE Collision Hub World Fair & Expo"
Collision Hub YouTube channel, Nov. 9, 2020
"Meet the Category Winners of the NABC™ Rides for a Reason Virtual Car Show Presented by LKQ"
National Auto Body Council, November 2020
Donate directly to Collision Repair Education Foundation
Donate directly to Collision Industry Foundation
Contact National Auto Body Council about donations
Images:
The Collision Industry Foundation on Dec. 1, 2020, will feature two virtual shows with magician Dennis Watkins. (Provided by Watkins' Magic Parlour via Collision Industry Foundation)
The Collision Repair Education Foundation is hosting a virtual fundraiser golf tournament using TopGolf's "World Golf Tour" video game. PPG's sponsorshop allowed it to brand the tee markets and pin flags within the game. (Screenshot from WGT game provided by Collision Repair Education Foundation)
"Before and after" photos of collision repair vo-tech programs assisted through the Collision Repair Education Foundation's initiative for donors to sponsor uniforms and PPE. (Provided by Collision Repair Education Foundation)
In other industry fundraising news, the National Auto Body Council recently wrapped up its 2020 Rides for a Reason Virtual Car Show. Category winners are shown. (Provided by National Auto Body Council)
Share This: