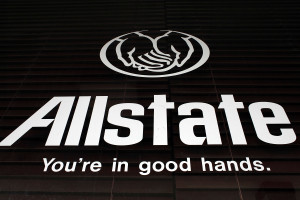 Allstate said Tuesday its existing direct repair program background check policies remained in place, and the insurer still wouldn't be scrutinizing credit or drug testing results.
A Good Hands shop had taken exception to a background check authorization from Allstate as part of a DRP renewal, according to a trade group which passed on his concerns and a copy of the authorization to Repairer Driven News.
The shop objected to Allstate seeking consent to collect "drug/alcohol testing results and history" and "employment and earnings history," calling them new additions to the authorization.
But Allstate external communications and public relations manager Justin Herndon said Tuesday that Allstate hadn't changed its DRP background check program since we spoke to him about it in 2016.
"We stand by the original comments made in 2016," he wrote in an email. "The agreement is for our vendor credentialing the business – owners and shop managers – and not general employees. We do not include credit checks or drug screenings."
As the shop understood it, DRP shop employees would have been asked to sign a similar document, according to the trade group representative. But Herndon said Allstate was still only checking owners and managers.
"Accordingly, l hereby authorize all of the following, to disclose information about me to the consumer reporting agency and its agents: law enforcement and all other federal, state and local government agencies and courts; educational institutions (public or private); testing agencies; information service bureaus; credit bureaus and other consumer reporting agencies; other public and private record/data repositories; motor vehicle records agencies; my employers; the military; and all other individuals and sources with any information about or concerning me," the 2020 Allstate authorization request states. "The information that can be disclosed to the consumer reporting agency and its agents includes, but is not limited to, information concerning my: employment and earnings history; education, credit, motor vehicle and accident history; drug/alcohol testing results and history; criminal history; litigation history; military service; professional licenses, credentials and certifications; social security number verification; address and alias history; and other information."
In 2016, Herndon said the vetting by General Information Services would probably be more along the line of bankruptcy and criminal history checks (both of which are public record).
Herndon in 2016 said Allstate did the checks for public safety.
"I can't imagine the questions you'd be asking if (Allstate) didn't do any of them," he said at the time.
He said then that Allstate didn't actually see the background information discovered; it merely received a score regarding the person from check firm General Information Services.
On Tuesday, he wasn't sure if the carrier's visibility was still limited to a score alone. The background check authorization document from 2020 describes Allstate receiving an "investigative consumer report" from GIS:
Allstate insurance Company (the "Company") may request an investigative consumer report about you from General Information Solutions LLC, a HireRight company ("HireRight"), a consumer reporting agency, in connection with your employment. or application for employment, or engagement for services (including independent contractor or volunteer assignments, as applicable). An "investigative consumer report" is a background report that includes information from personal interviews (except in California, where that term includes background reports with or without information obtained from personal interviews), the most common form of which is checking personal or professional references through personal interviews with sources such as your former employers and associates, and other information sources. The investigative consumer report may contain information concerning your character, general reputation, personal characteristics, mode of living, or credit standing. You may request more information about the nature and scope of an investigative consumer report, if any, by contacting the Company.
Were Allstate to start checking credit, its ability to do so would be limited to some degree by the 2020 authorization.
"I understand that if the Company obtains a credit report about me, then it will only do so where such information is substantially related to the duties and responsibilities of the position in which I am engaged or for which I am being evaluated," the document states.
Featured image: An Allstate insurance company sign is seen outside one of its stores Jan. 17, 2008, in Miami. (Joe Raedle/Getty Images News/Thinkstock file)
Share This: