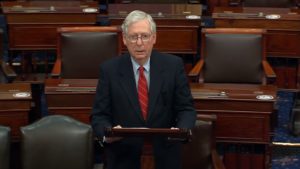 Lawmakers have reached an agreement on a COVID-19 relief measure which offers body shops and other small businesses another round of Paycheck Protection Program funding and makes it easier for some to have those loans forgiven.
The Associated Press reported Monday the House passed the bill 359-53 and the Senate approved it 92-6.
Treasury Secretary Steven Mnuchin praised the deal Tuesday, which seemed to suggest Republican President Donald Trump would sign the bill.
"I am pleased that the United States Senate and House of Representatives have passed on an overwhelmingly bipartisan basis the Coronavirus Response and Relief Supplemental Appropriations Act, as part of the Consolidated Appropriations Act of 2021," Mnuchin said in a statement. "I want to thank President Trump for his leadership and Leader McConnell, Leader Schumer, Speaker Pelosi and Leader McCarthy for working with the Administration to provide critical additional economic relief for American workers, families, and businesses that, through no fault of their own, have been adversely impacted by the coronavirus pandemic.
"This bipartisan legislation will provide another round of Economic Impact Payments to eligible individuals and families, renew the Paycheck Protection Program to support small businesses and their employees, ensure needed access to unemployment benefits for Americans who have lost their jobs due to COVID-19, and provide additional funding for schools, vaccine distribution, and other important sectors of the economy.
"We are fully committed to ensuring that hardworking Americans get this vital support as quickly as possible and to further strengthening our economic recovery."
House Speaker Nancy Pelosi, D-Calif., and Senate Majority Leader Mitch McConnell, R-Ky., both tweeted news of a deal Sunday.
McConnell said Monday the "historic, bipartisan, rescue package" included "under $900 billion of relief targeted toward our fellow Americans who need help the most," according to his office.
Congressional Democrats have reached an agreement with Republicans and the White House on an emergency coronavirus relief and omnibus package that delivers urgently needed funds to save the lives and livelihoods of the American people. https://t.co/z9uVKPk9TP

— Nancy Pelosi (@SpeakerPelosi) December 21, 2020
The bill bumps PPP funding up $147.45 billion, from $659 billion to $806.45 billion, based on a draft posted by Democrats on the House Rules Committee.
"It would be insanity for us to have saved these jobs all this time only to drop the ball with the end in sight," McConnell said, according to his office. "So this bill will send more than $280 billion to re-open the PPP for a targeted second round."
Small Business Administration records show businesses have already borrowed more than $525 billion of that amount through the program's Aug. 8 end date. That suggests there's only about $281.44 billion left to dispense. However, the bill references allotting $284.45 billion for the program, and a summary from House Small Business Committee Republicans describes the PPP as receiving $284.5 billion.
Congress plans to limit the PPP "second draw" program to a narrower subset of businesses, based on a summary from House Small Business Committee Republicans.
Only companies with workforces of 300 or fewer employees will be eligible (down from the original 500), and applicants can't borrow more than $2 million (down from $10 million).
A Repairer Driven News analysis found that only 12 companies within the NAICS 811121 "Automotive Body, Paint, and Interior Repair and Maintenance" sector borrowed more than $2 billion the first time around.
SBA records indicate that at least 16,971 of the 20,351 "Automotive Body" PPP loans involved companies with less than 300 jobs. Only 10 auto body-related recipients are on record as employing more than 300 people.
The other more than 3,000 businesses offer blank or questionable job-count data and can't be definitively assessed with respect to the 300-employee threshold.
Second-draw PPP companies must also have experienced at least one quarter with revenue down at least 25 percent compared to 2019.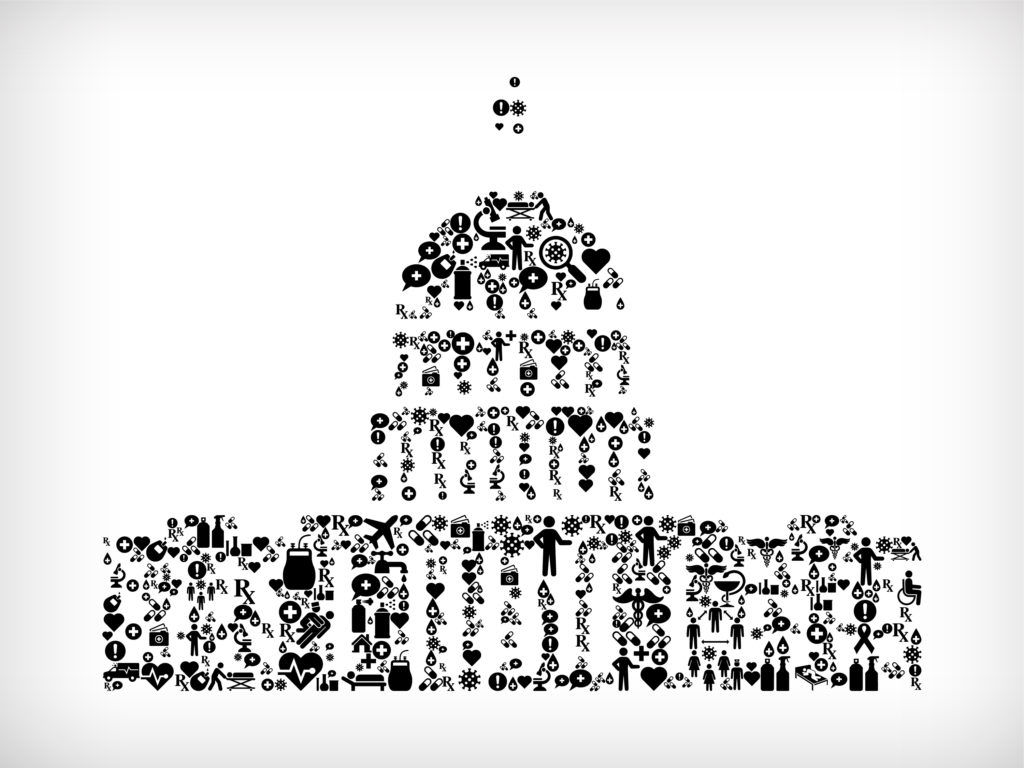 Collision repairer businesses would likely qualify, even despite being permitted to stay open as essential businesses. April-June repairable appraisals — which would hopefully represent the worst quarter of the COVID-19 lockdown-related economy — were down 35 percent nationally over 2019, according to CCC. Third-quarter repairable appraisals were still down 20.3 percent over 2019, CCC said.
Gerber parent company Boyd Group reported its same-store sales had fallen 33 percent from 2019 second-quarter levels and were down 15 percent in the third quarter.
"Average shop revenues are down 25-30% across the country although it varies by region and by the intensity of regional COVID cases," collision industry financial firm Focus Advisors wrote in August.
The borrowers also must have spent or plan to spend their initial PPP loan, according to the Small Business GOP. It's unclear if the second draw would be open to companies who didn't seek PPP funding during the first draw.
The PPP program allows businesses to borrow up to 2.5 times their monthly payroll for use on certain specific expenses, a category that's expanded in the new bill to items including "(a)ny covered supplier cost," employee personal protective equipment and "(a)ny covered property damage cost." Businesses must still spend at least 60 percent of the proceeds on payroll and no more than 40 percent on other expenses.
The bill also overrides the Internal Revenue Service's finding that companies couldn't deduct expenses covered with PPP funds. The IRS had argued that this constituted a "double tax benefit" — businesses received forgiveable untaxable income but also got to deduct the same amount as expenses.
"(N)o deduction shall be denied, no tax attribute shall be reduced, and no basis increase shall be denied, by reason of the exclusion from gross income," the bill states for first- and second-draw PPP loans.
The entire loan and any interest will be forgiven so long as the businesses generally preserve or restore their workforce and salaries.
While tightening the rules on who can qualify for a PPP second draw, Congress would ease the loan process for companies who borrow up to $150,000.
The bill describes a process as simple as having a borrower "submit a certification attesting that the eligible entity meets the applicable revenue loss requirement under subparagraph (A)(iv)(I)(bb)."
Eventually, the company must "produce adequate documentation that the eligible entity met such revenue loss standard," but this isn't due until the time the business applies for forgiveness.
The thinking here seems to be: Get the money into ailing businesses' hands fast.
The average auto body-related business borrowed about $73,694.26. About 87.8 percent (17869 businesses) of them borrowed $150,000 or less the first time around.
Congressional negotiators also simplified the loan forgiveness process for those companies that borrowed $150,000 or less. The application form must be a page or less and only require three pieces of data: the amount of the loan, "the estimated amount of the covered loan amount spent by the eligible recipient on payroll costs" and "a description of the number of employees the eligible recipient was able to retain because of the covered loan."
The form would also have the borrower pledge their information was accurate and they complied with the relevant loan requirements.
$150,000-and-under borrowers must still keep employment records for four years and other relevant records for three years.
The bill doesn't appear to simplify the forgiveness process for borrowers in the $150,000.01-$2 million range, as had previously been proposed.
Finally, the bill holds lenders harmless for trusting in good faith any PPP borrowers' applications and attestations of compliance.
Be heard: Congressional contact information can be found here. Republican President Donald Trump can be contacted here.
Correction: The Associated Press has changed its tally of the Senate vote from the count contained earlier in this report. The article has since been updated to reflect this.
More information:
Small Business Administration PPP data through Aug. 8, 2020
Repairer Driven News compilation of NAICS 811121 "Automotive Body, Paint, and Interior Repair and Maintenance" PPP data through Aug. 8, 2020
Images:
Senate Majority Leader Mitch McConnell, R-Ky., discusses a COVID-19 relief bill on the floor of the Senate in December 2020. (Screenshot from video provided by McConnell's office)
House Speaker Nancy Pelosi, D-Calif., and Senate Majority Leader Mitch McConnell, R-Ky., on Dec. 20, 2020, both tweeted news of a COVID-19 relief bill deal. (bubaone/iStock)
Share This: