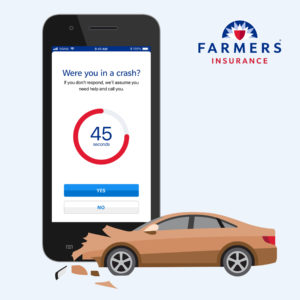 Farmers on Wednesday announced it would by mid-March have upgraded its discount-providing telematics app Signal to carry a "CrashAssist" feature.
Upon detecting a possible crash based on the phone's sensor data, the new technology will send a push notification to the driver's smartphone asking if a collision occurred and whether the motorist needs emergency services.
If the driver doesn't react in a minute, Farmers will attempt to call them twice.
"If the customer does not answer either phone call, emergency services will be dispatched to their location," Farmers wrote in a news release.
Besides extending a potential lifesaving service, Farmers said the software will also permit the driver to request roadside assistance — or report a claim.
The collision industry should take note:
If the claim reporting process here extends to the point of auto body shop recommendations, this could present an advantage to Farmers Guaranteed Repair Network collision facilities, similar to how telematics tech within connected cars is seen as a means for OEMs to recommend certified shops.
Farmers, the nation's No. 6 auto insurer, hasn't yet responded to inquiries about the scope of the CrashAssist claims integration.
The safety feature might also nudge more Farmers policyholders into the Signal program, which could indirectly lead to slightly fewer crashes by incentivizing and educating about safe driving.
Farmers gives drivers a 5 percent automatic discount for using Signal for 10 trips, though it waived this requirement temporarily in what appears to be a COVID-19 relief effort.
Depending on one's perceived driving ability and risk, Farmers will cut discounts of up to 15 percent annually for continuous use of the app, which tracks speeding, hard braking, time of day, mileage and distracted driving. The insurer also enrolls adults (18 and up) who achieve a "focused driving score of 80 or better" — i.e., people who don't drive distracted — in a sweepstakes for up to $100 in rewards monthly.
Farmers also offers another discount of up to 10 percent if young drivers in a household use Signal too.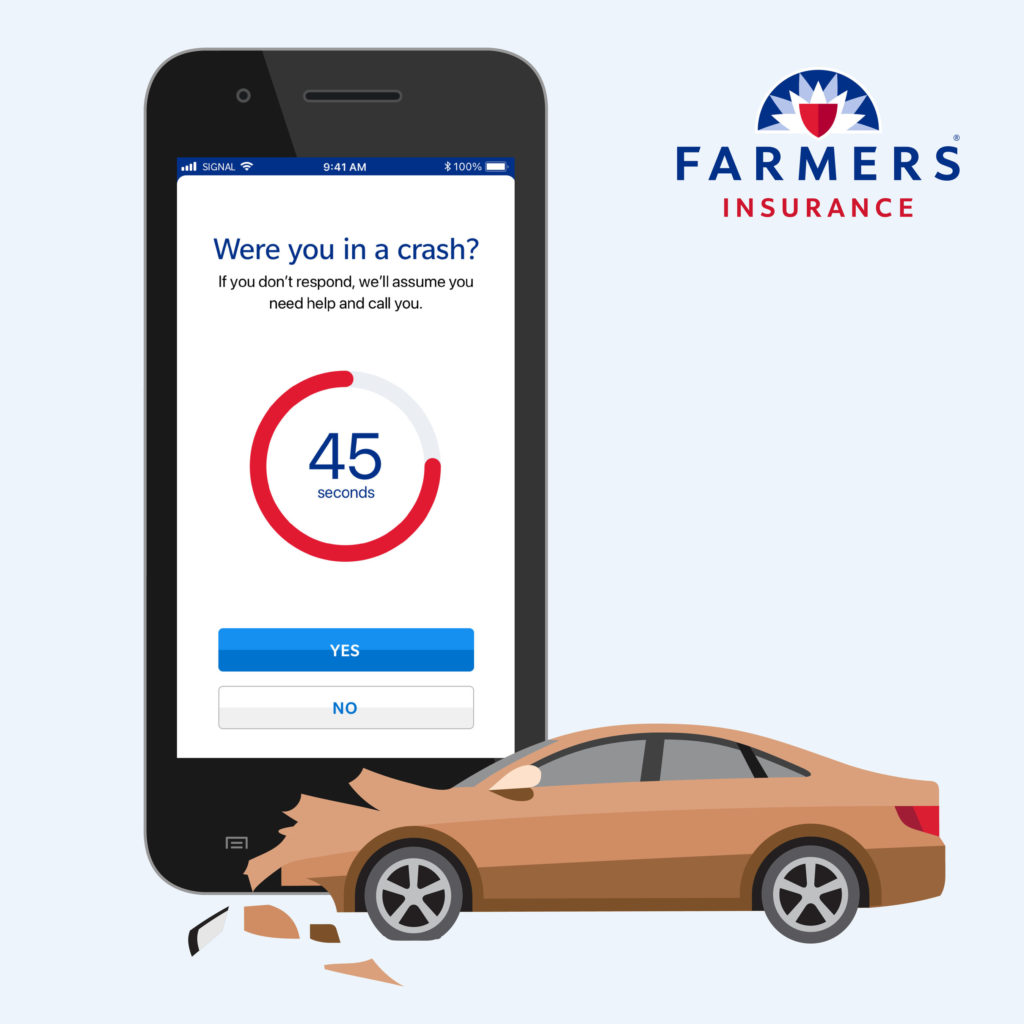 Images:
"Farmers Insurance® Launches New CrashAssist Feature Within the Signal® App"
Farmers, March 9, 2021
Featured image: Farmers in mid-March 2021 plans to make a CrashAssist feature available in its Signal telematics insurance app. (Provided by Farmers)
Share This: