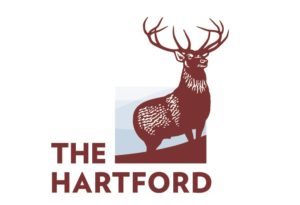 Chubb on Thursday confirmed that it had offered the Hartford $65 per share for the company, representing a 26 percent premium over the company's recent average stock price.
"We have not yet received a response to our proposal but are looking forward to constructive, private discussions in order to expeditiously consummate a fair transaction that benefits all of our respective stakeholders," Chubb wrote in a news release.
The Hartford's 2020 10-K reported it had more than 357.5 million shares outstanding as of Feb. 18, which means the Chubb offer would represent a roughly $23.2 billion acquisition. Chubb said it would pay shareholders a mix of stock and cash.
If approved by shareholders, the deal would also put a Top 20 insurer into the hands of a carrier body shops call one of the nation's best at treating customers right.
"The Hartford's Board of Directors is carefully considering the proposal with the assistance of its financial and legal advisors," the Hartford wrote in a Thursday news release. "The Board of Directors is committed to acting in the best interests of shareholders over the long term."
The Hartford ranked No. 20 in private passenger auto insurance market share in 2019, according to the National Association of Insurance Commissioners. Preliminary NAIC 2020 data places the Hartford at No. 19 and found more than $1.91 billion in earned private passenger auto premiums. The Hartford's 10-K reports nearly $2.06 billion.
"The Company is in the process of transforming its automobile and homeowners products to regain competitive advantage with the state-by-state rollout of a new automobile product beginning in March of 2021," the Hartford wrote in the 10-K.
Chubb's North American business posted $822 million in net earned private passenger auto premiums.
Body shops give Chubb an A, Hartford a C+
Chubb received an "A" in CRASH Network's 2021 "Report Card" based on 2020 responses by 400 collision repairers to the question: "How well does this insurer's claims handling policies, attitude and payment practices ensure quality repairs and customer service for motorists?" Chubb ranked No. 2, behind only North Carolina Farm Bureau.
"Chubb makes it a priority to repair vehicles properly, following the auto manufacturers' guidelines, without pressure to cut costs," a Maryland body shop manager told CRASH Network.
The Hartford rated a C+, based upon answers from the 691 auto body shops weighing in on that insurer. The national average among all insurers was a B-.
Only a handful of Top 25 insurers were perceived by shops to treat customers better than the national B- average, according to the CRASH Network "Report Card."
Erie Insurance (No. 12 in 2019 market share; No. 13 in early 2020 results) scored an A-. Amica (No. 23 in 2019; No. 22 in 2020) and Auto-Owners (No. 14 in 2019; No. 18 in 2020) received a B+. AAA affiliate Auto Club Enterprises (No. 11 in 2019 and 2020) rated a B.
More information:
"Chubb Confirms Submission of Preliminary Proposal for Strategic Business Combination to The Hartford"
Chubb, March 18, 2021
Chubb, Feb. 25, 2021
"The Hartford Confirms Receipt Of Unsolicited Proposal"
The Hartford, March 18, 2021
The Hartford, Feb. 19, 2021
2021 CRASH Network "Insurance Report Card"
CRASH Network, February 2021
Sign up for the 2022 CRASH Network "Insurance Report Card" survey
Featured image: The Hartford logo is shown. (Provided by the Hartford)
Share This: