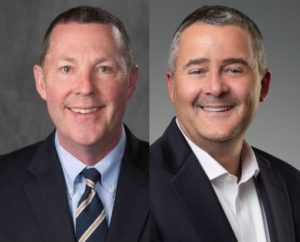 Boyd Group Services, which draws a significant part of its income from Gerber Collision, on Wednesday announced its same-store sales fell 15.6 percent in 2020 to more than $1.77 billion.
The news comes on the heels that Driven Brands' Paint, Collision and Glass segment — which contains CARSTAR, Maaco, Fix Auto USA, ABRA and Uniban — reported 2020 same-store sales down 9.1 percent.
The financial data from two of the industry's biggest MSOs — one a single-owner setup, the other a franchisor — provide a sense of how the national auto body repair industry might have fared during the pandemic year of 2020. It also provides a benchmark for individual collision repairers to measure their own performance and size up the competition.
The Driven Brands and Boyd results suggest the companies' auto body shops were able to claw their way back and even beat the "market" in 2020 despite pandemic precautions and restrictions decimating the nation's repair volume. CCC estimated U.S. repairable vehicle claims dropped 35 percent during Q2 2020 and ended the year down 21.3 percent from 2019.
"The COVID-19 pandemic most severely impacted car count volumes in the first half of 2020, with partial recovery in the second half of the year," Driven Brands wrote of the Paint, Collision & Glass segment in the franchisor's March 23 annual report. "The Company estimates a $5 million overall reduction in revenue as a result of the COVID-19 pandemic."
Boyd CEO Tim O'Day told an earnings call Wednesday that same-store sales in the first quarter of 2020 weren't bad despite the activation of COVID-19 restrictions in March.
"We had pretty good inventory," O'Day said. That quarter's results didn't suffer, he said — but the second quarter's stats did.
First-quarter same-store sales fell 1.5 percent compared to January-March 2019. Second-quarter same-store revenue fell 33 percent, Boyd reported last year.
"The steps our team has taken since the onset of the pandemic have consistently positioned us well during these unprecedented times, and our 2020 results reflect the impact of these efforts," O'Day said in a statement Wednesday. "Through prudent management of expenses, a focus on liquidity, and our ability to adjust capacity relative to changes in demand, we have posted respectable results, in spite of the decline in revenues caused by COVID-19. Throughout the year, we continued to adjust our business in accordance with changes in demand for our services, first decreasing and then subsequently adding back production capacity as demand for collision repair services rose. As we continue to navigate through this pandemic environment, our priorities remain taking care of the health and safety of both our team members and our customers and preparing for the future that lies ahead."
Boyd estimates that almost 90 percent of its revenue comes from the U.S., and O'Day said the majority of that is tied to Gerber Collision rather than its American claim or glass businesses.
O'Day noted on an earnings call Wednesday that Boyd's Canadian same-store sales reductions were "significantly higher" than America's, attributing this to stricter restrictions in Canada.
The Driven Brands PC&G group has a larger Canadian presence in terms of collision and glass locations but still skews toward the U.S. Companywide, Driven Brands draws 12.7 percent of its revenue from Canada. The Paint, Collision & Glass arm represents 57.7 percent of Driven Brands' sales.
Driven Brands CEO Jonathan Fitzpatrick said one of the company's overall strategies for growing same-store sales included "increasing the number of commercial partnerships." (Special thanks to Seeking Alpha, whose transcripts of Driven Brands' earnings call helped us identify speakers and quotes.) He said it added and renewed insurance and fleet agreements in the fourth quarter.
"For the full year, we added more than 1,200 direct repair programs with insurance carriers, which is up over 50 percent versus 2019," Fitzpatrick said.
Fitzpatrick said Driven Brands added and expanded fleet business arrangements, "driving incremental customers to our shops." He said the company represents a "one-stop shop for commercial providers."
Driven Brands' collision business continues to gain market share by adding new commercial arrangements, Chief Financial Officer Tiffany Mason said on the earnings call.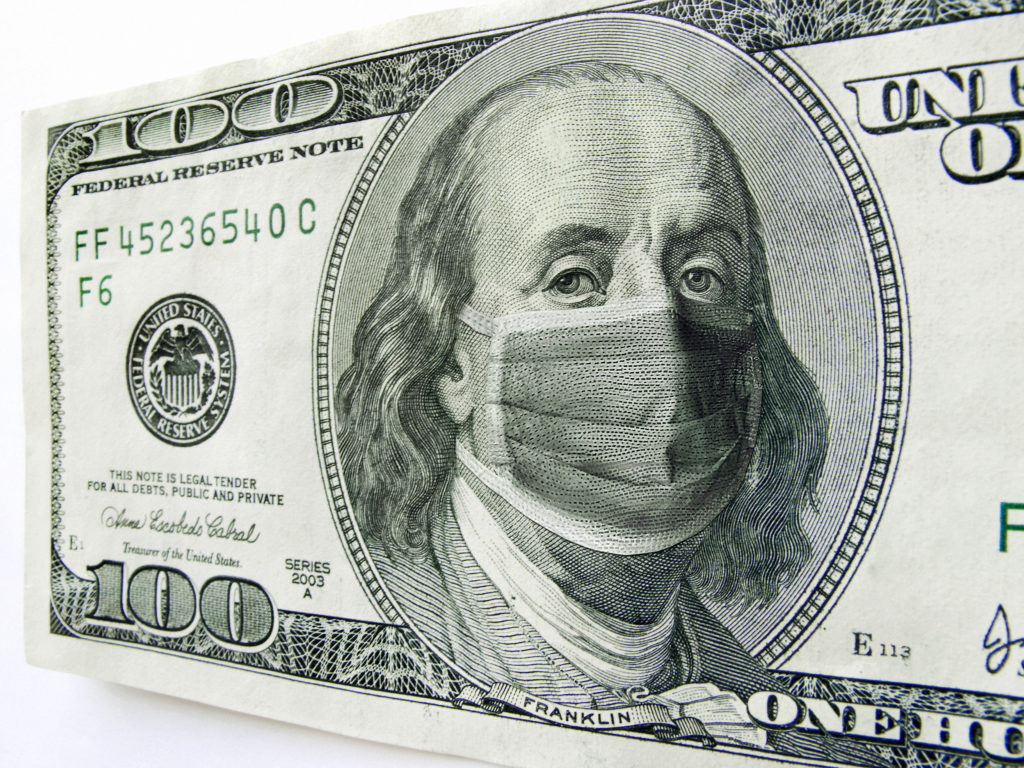 New and existing shop results
Overall, Boyd reported sales of $2.1 billion, down 8.5 percent. It said it opened 54 new locations last year, noting that these included its first Arkansas facility. This tally included 11 intake centers.
"Same-store sales declines of 15.6% were partially offset by contributions from new locations that had not been in operation for the full comparative period," Boyd wrote. "Same-store sales declines in Canada were significantly higher than same-store sales declines in the U.S. during 2020, which reflects more significant restrictions as well as the continued slower economic re-opening in Canada when compared to the U.S."
Boyd reported a gross margin of 46 percent, an improvement over 2019's 45.4 percent.
O'Day told the earnings call Boyd was able to achieve "respectable results" despite the drop in revenue tied to COVID-19. He said the company responded by cutting then restoring production capacity.
Driven Brands' Paint, Collision & Glass segment posted nearly $1.94 billion in sales, up 16 percent. It also added a net 137 locations last year — including the acquisition of Fix Auto USA.
Mason said PC&G posted a same-store sales decline of 7.3 percent in the fourth quarter.
"This segment lags the others in terms of COVID recovery," she said, attributing this to fewer collisions associated with reduced congestion in much of the U.S. and Canada.
"This is a unique challenge for PC&G," Mason said.
Nevertheless, she said PC&G had been recovering. "We continue to see solid momentum, solid progress, in that space," Mason said.
"Our fourth quarter results are a testament to the strength and diversity of the Driven Brands portfolio and the hard work the team has demonstrated throughout 2020," Fitzpatrick said in a statement regarding the company's overall results. "Our employees and franchisees continued to adapt to the ever-changing needs of the past year, meeting our expectations and delivering industry-leading results.
"Given our scale, the significant whitespace in this fragmented and needs-based industry, and our robust cash generation, I am confident that we are well positioned for growth in 2021 and to maximize long-term value for all of our stakeholders."
More information:
"Driven Brands Holdings Inc. Reports Fourth Quarter and Fiscal Year 2020 Results"
Driven Brands, March 10, 2021
Driven Brands 2020 10-K annual report
Driven Brands, March 23, 2021
Driven Brands fourth-quarter 2020 earnings call
Driven Brands, March 10, 2021
Seeking Alpha transcript of Driven Brands fourth-quarter 2020 earnings call
Seeking Alpha, March 10, 2021
"Boyd Group Services Inc. Reports Fourth Quarter and Full Year 2020 Results"
Boyd Group, March 24, 2021
Boyd Group, March 24, 2021
Boyd Group fourth-quarter 2020 earnings call
Boyd Group, March 24, 2021
Images:
Driven Brands Chief Financial Officer Tiffany Mason told a March 2021 earnings call that congestion miles — or a reduction of them linked to the COVID-19 pandemic — have an impact upon the company's Paint, Collision & Glass sector. (ricardoreitmeyer/iStock)
From left, Boyd Group Services CEO Tim O'Day and Driven Brands CEO Jonathan Fitzpatrick. (Provided by Boyd Group via CNW Group; Driven Brands)
Share This: