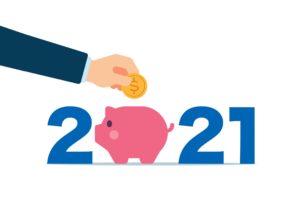 Parent companies of major national collision repair chains this month shared views anticipating some improvement this year in auto body market conditions.
The views from Boyd Group Services and Driven Brands came a month after LKQ offered a few views on its 2021 business outlook, discussing an overall revenue stream which in part depends upon the U.S. collision industry.
Meanwhile, CCC has just released its 2021 "Crash Course." The document gave a sense of the current state of claims after a year where repairable volume fell 21.3 percent — and offered the industry ideas on what metrics to watch for signs of recovery.
One "hope springs eternal" caveat here: Some of the analyses discussed here might predate positive external developments in the fight to control COVID-19. So there could be cause for even greater optimism than what's suggested by this report. For example, the FDA approved a third COVID-19 vaccine the day after LKQ published its annual report. The day after Driven Brands' fourth-quarter earnings call, Democratic President Joe Biden announced a push for all adults to be eligible for vaccines May 1.
CCC
"Claims volume in early 2021 remains down, although there are some indications that as the economy slowly emerges from the pandemic, claim and accident volumes are slowly increasing," CCC wrote in the free "Crash Course" released March 17.
"Important indicators of recovery for our industry include data such as miles driven, gasoline consumption, congestion levels (people commuting to work and students attending in-person school), economic growth, new and used vehicle sales, and more. Additionally, the Franklin Templeton-Gallup Economics of Recovery study tracks four key indicators not available from government sources of economic data. These include a) levels of public consumption (i.e. the percentage of Americans who report buying goods and services that require them to be in public places); b) Americans' confidence in their ability to protect themselves from COVID-19; c) the percent of Americans who favor full-time, in-person schooling that has important implications for the workforce; and d) Americans' willingness to receive a COVID-19 vaccine."
Driven Brands
Driven Brands Chief Financial Officer Tiffany Mason, whose company's Paint, Collision & Glass business segment includes ABRA, Maaco, CARSTAR and Fix Auto USA, expressed optimism about vehicle congestion during a March 10 earnings call.
The Paint, Collision and Glass segment reported 2020 same-store sales down 9.1 percent for the entire year. In the fourth quarter, the segment's same-store sales still remained down 7.3 percent.
"This segment lags the others in terms of COVID recovery," she said, attributing this to fewer collisions associated with reduced congestion in much of the U.S. and Canada. (Special thanks to Seeking Alpha, whose transcripts of Driven Brands' earnings call helped us identify speakers and quotes.)
"This is a unique challenge for PC&G," Mason said.
Nevertheless, she said PC&G had been recovering. "We continue to see solid momentum, solid progress, in that space," Mason said.
Asked how much of an increase in miles driven and congestion were necessary to start showing a year-over-year increase, Mason said that while miles driven was a factor, "more importantly" was congestion miles.
She said that early in the pandemic, Driven Brands observed a 70-80 percent decline in congestion miles "which put tremendous pressure on the collision business."
In the second half of 2020, "we're now down about 40 or so percent," Mason said.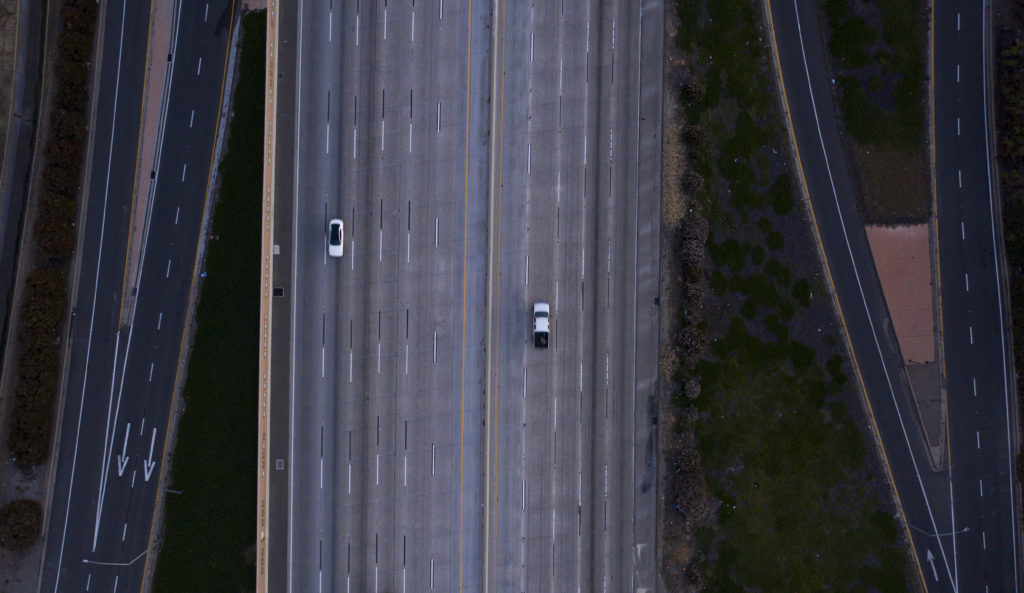 The company didn't think vehicle miles driven would reach 2019 levels until "late 2022," she said. But it thought congestion miles would increase with vaccine distribution.
"We actually think congestion miles start to recover and get to a place where it's recovered by September of this year," Mason said.
TomTom in January estimated rush-hour congestion worldwide fell 26 percent in 2020 — and 40 percent in North America. The CCC "Crash Course" contained TomTom data indicating U.S. morning rush hour congestion was down more than 60 percent and evening rush hour congestion was down more than 40 percent in December 2020.
"Although traffic congestion was down in 2020, it's not going to become a trend unless we take action," TomTom traffic and travel Vice President Ralf-Peter Schäfer said in a statement Jan. 13. "We might even see traffic levels shoot up again as people get back to work and back into old routines. That's why now is the time that city planners, policy makers, employers – and drivers – must take stock of what they will do to make the roads less congested in the future."
Driven Brands in a news release March 10 predicted it would also add 60-70 Paint, Collision & Glass shops this year net. Companywide, it expected "Positive same-store sales growth" after a 5.6 percent same-store sales decline in 2020, and its PC&G arm will be an important aspect of that revenue.
"Given our scale, the significant whitespace in this fragmented and needs-based industry, and our robust cash generation, I am confident that we are well positioned for growth in 2021 and to maximize long-term value for all of our stakeholders," Driven Brands CEO Jonathan Fitzpatrick said in a statement regarding the company's overall results.
Boyd Group Services
Boyd Group Services, which owns and relies heavily upon No. 2 Gerber Collision for the conglomerate's revenue, hadn't seen an quarter-to-quarter uptick in business so far this year.
"Thus far in the first quarter of 2021, same-store sales activity is at a similar level to that achieved in the fourth quarter of 2020," the company wrote in its annual report to investors. "Canada continues to have tighter restrictions and a slower economic reopening when compared to the U.S. This has had a significant impact on same-store sales activity in Canada. These declines have been partially offset by the Canada Emergency Wage Subsidy ('CEWS'), which has been extended to June 2021. Boyd will continue to make applications under the CEWS program as long as eligibility criteria are met. However, amounts expected to be received in 2021 will be significantly lower than those recorded in 2020 due to program changes announced to date. In the U.S., sales activity has experienced variability throughout the various states in which we operate. Variability has been caused by different levels of restrictions by state, a significant surge in COVID-19 infections, and unusual weather events in southern states, which contributed to power outages experienced in Texas."
Almost 90 percent of Boyd's revenue is derived from its U.S. collision, glass and claims service operations. The majority of that U.S. revenue stems from Gerber Collision.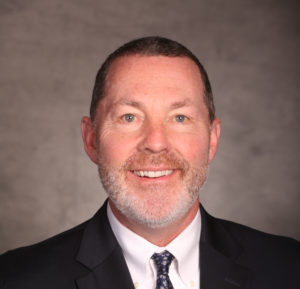 Boyd Group Services said its overall same-store sales fell 15.6 percent in 2020 to more than $1.77 billion. Fourth-quarter same-store sales were down 12.6 percent from 2019 levels.
CEO Tim O'Day told a Wednesday earnings call Boyd was able to achieve "respectable results" despite the drop in revenue tied to COVID-19.
So far, same-store sales stood at a "similar level" to the fourth quarter of 2020, O'Day told a Wednesday earnings call.
"The COVID-19 pandemic continues to impact our business," O'Day told an earnings call Wednesday.
Nevertheless, O'Day declared the company "well-positioned to navigate through this challenging environment."
O'Day said Boyd responded to COVID-19 by cutting and then restoring production capacity. He mentioned restoring laid-off support resource personnel in the third quarter of 2020 and said Boyd kept bringing back resources as needed in the fourth quarter and into this quarter.
"I think that in the not too distant future we'll have a fairly stable run rate on the expense side," O'Day said. The implication here was that operating expenses had returned to a normal production capacity baseline.
Boyd thought "many opportunities" internally and externally would emerge from the pandemic, O'Day said. However, he said it hadn't changed the company's long-term outlook.
"It really hasn't adjusted our perspective on the long-term opportunity" for Boyd "to continue to consolidate the industry," O'Day said.
He told investors Boyd still plans to double in size from 2019 levels on a constant currency basis by 2025. Boyd brought in $2.28 billion CAD in revenue during 2019,
"We remain committed to our five-year growth strategy," O'Day said.
He said his company would seek accretive growth both organically and by buying or creating new greenfield/brownfield shops.
LKQ
As noted above, LKQ discussed its overall business outlook, and not just a collision-specific segment. But its views are still worth noting as further perspective on the marketplace. The company's North American parts and services division — which includes collision part sales and mobile diagnostics — represented about 34.3 percent of the company's revenue last year.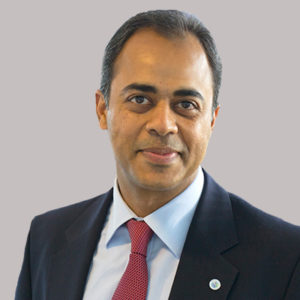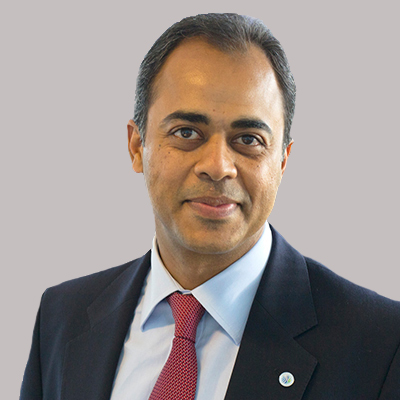 LKQ Chief Financial Officer Varun Laroyia told a Feb. 18 earnings call that the unpredictability caused by COVID-19 meant LKQ wouldn't provide full financial guidance for 2021.  (Special thanks to Seeking Alpha, whose transcript helped us quickly identify relevant LKQ quotes and speakers.)
However, assuming severe movement restrictions didn't return and variables like scrap prices and exchange rates remained steady, "we believe that parts and services revenue will be higher on a full-year basis in 2021, though down in the first quarter relative to 2020."
"We anticipate that the revenue recovery will accelerate, as vaccines are distributed more broadly and mobility restrictions fall off, though we do not expect to return to our 2019 annual revenue figure until sometime in 2022," Laroyia continued.
LKQ said it expected full-year parts and services revenue to grow in 2021.
"In the first quarter of 2021, we expect revenue to remain lower on a year over year basis as COVID-19 continues to impact economic activity in the U.S. and Europe, as the pandemic did not begin meaningfully impacting our results until March 2020," LKQ wrote in its Feb. 26 annual report. "The level of the year over year decrease in revenue will depend on the extent of lockdown measures taken in response to an increase in the prevalence of the virus outbreak and the timing and effectiveness of the vaccination efforts. We expect revenue to increase in the second quarter of 2021 off of a low base and a gradual recovery in the second half of 2021."
LKQ North American organic parts and service revenue — i.e., same-store sales — dropped 12.9 percent from 2019 levels. LKQ mentioned a CCC report that collision and liability claims were down 26 percent, reflecting the impact the auto body market has on LKQ's sales.
North American organic parts and service revenue fell 13.7 percent in the fourth quarter, while collision and liability claims dropped 27.2 from October-December 2019.
More information:
"Driven Brands Holdings Inc. Reports Fourth Quarter and Fiscal Year 2020 Results"
Driven Brands, March 10, 2021
Driven Brands 2020 10-K annual report
Driven Brands, March 23, 2021
Driven Brands fourth-quarter 2020 earnings call
Driven Brands, March 10, 2021
Seeking Alpha transcript of Driven Brands fourth-quarter 2020 earnings call
Seeking Alpha, March 10, 2021
"Boyd Group Services Inc. Reports Fourth Quarter and Full Year 2020 Results"
Boyd Group, March 24, 2021
Boyd Group, March 24, 2021
Boyd Group fourth-quarter 2020 earnings call
Boyd Group, March 24, 2021
"LKQ Corporation Announces Results for Fourth Quarter and Full Year 2020"
LKQ, Feb. 18, 2021
LKQ fourth-quarter 2020 earnings call
LKQ, Feb. 18, 2021
Seeking Alpha transcript of LKQ fourth-quarter 2020 earnings call
Seeking Alpha, Feb. 18, 2021
Images:
What will 2021 mean for the collision industry? (KrizzDaPaul/iStock)
A highway in Orange County, Calif., during what would be rush hour March 23, 2020. (MattGush/iStock)
Boyd Group Services CEO Tim O'Day. (Provided by Boyd Group)
LKQ Chief Financial Officer Varun Laroyia is shown. (Provided by LKQ)
Share This: