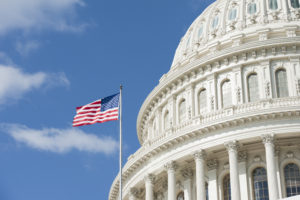 Congress has overwhelmingly passed a bill extending the Paycheck Protection Program to May 31.
House Resolution 1799, the "PPP Extension Act of 2021" now goes to Democratic President Joe Biden for consideration. CNBC reported Thursday that Biden supports an extension.
Congress certainly liked the idea. The House passed HR 1799 415-3 on March 16. The Senate OK'd it 92-7 on Thursday.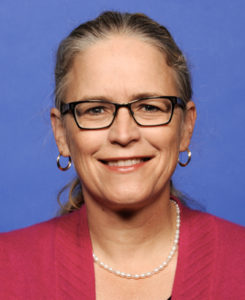 "I applaud the Senate for their quick and decisive action in passing my bipartisan PPP Extension Act," House sponsor Rep. Carolyn Bourdeaux, D-Ga., said in a statement. "Small businesses are hurting. It's not a Democratic problem or a Republican problem, it's an American problem.
"This bill originated with local business owners in my District, who came to me with their concerns regarding the PPP application period being set to end in March and how it would impact small businesses. This legislation will extend that deadline, allowing more of our small businesses the opportunity to access critically-needed funds. It also creates a one month processing period to avoid bureaucratic delays in distribution of funds.
"When I ran for office, I promised to work with people of good faith on both sides of the aisle to get things done for Georgians. Today's bipartisan passage of the PPP Extension Act reflects that commitment. I thank Chairwoman Velázquez, Ranking Member Luetkemeyer, Congresswoman Kim, Chairman Cardin, Senator Collins, Senator Shaheen, and all those who voted to support small businesses in both the House and the Senate by passing this bill."
Without the extension, the deadline for auto body shops and other small businesses to take out a first or second PPP loan would be next Wednesday, March 31.
"The PPP has been an enormous success, sustaining millions of small businesses and tens of millions of jobs," Senate sponsor Sen. Susan Collins, R-Maine, said in a statement. "Since last spring when we created the PPP, Members of Congress on both sides of the aisle have repeatedly taken action to increase funding and flexibility for the program.  I am pleased that Congress came together once again today to help more small businesses to access this lifeline by extending the deadline to apply to receive these forgivable loans."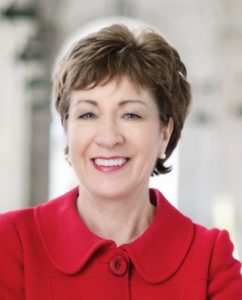 Collins said nearly 100 organizations endorsed the bill.
"Small business owners are continuing to evaluate their financial needs as they work to recover from the COVID-19 pandemic," National Federation of Independent Business federal government relations Vice President Kevin Kuhlman said in a statement Thursday. "NFIB research indicates that economic conditions remain challenging and the economic recovery is uneven for small businesses, especially for those still managing state and local regulations and restrictions. Today's passage to extend the authorization of the PPP loan program is good news for those owners who can take advantage of the extra time. The legislation also provides an additional 30 days for the SBA to process pending applications, which ensures small businesses are not unfairly harmed by SBA processing delays. NFIB strongly supports the PPP Extension Act of 2021."
Auto body businesses using 2021 PPP
A large segment of the collision repair industry embraced the original PPP, which ran from April 3 to Aug. 8, 2020 (with a brief hiatus during that time). Congress resurrected it in December 2020, this time offering a shot at a second loan, and it officially resumed Jan. 11, 2021.
The loans and their interest are completely forgivable so long as the shop spends all or the bulk of the money on employee salaries and any remainder on authorized critical expenses, such as utilities.
The 2020 PPP initiative disseminated more than $520 billion, with more than $100 billion available left unrequested. So far, 2.1 million of the 5.2 million 2020 PPP loans have been forgiven.
The 2021 version originally had $284.45 billion to lend; Congress recently kicked in another $7.25 billion and made more entities eligible with House Resolution 1319 the "American Rescue Plan Act."
As of March 21, more than $195.8 billion of that available 2021 money has been disbursed to more than 3.1 million PPP "first draw" or "second draw" borrowers, the SBA said.
The most current business-specific SBA data indicates 8,435 companies in the NAICS 811121 "Automotive Body, Paint, and Interior Repair and Maintenance" sector have already collectively received nearly $660.4 million in PPP loans between Jan. 14 and March 3.
The smallest "automotive body" industry loan this year allotted $250 to a Minnesota sole proprietorship, while four companies in the sector received approval for maximum of $2 million. The average 2021 loan was 78,292.82
Together, the businesses represented 62,974 industry jobs, with an average of nearly 7.47 employees per auto body company.
It appears 1,562 of these companies received their first PPP loan ever this year. The other 6,873 "automotive body" 6,873 companies were shops who qualified for PPP "second draw" funds after receiving a loan during the original April 3-Aug. 8, 2020, PPP run.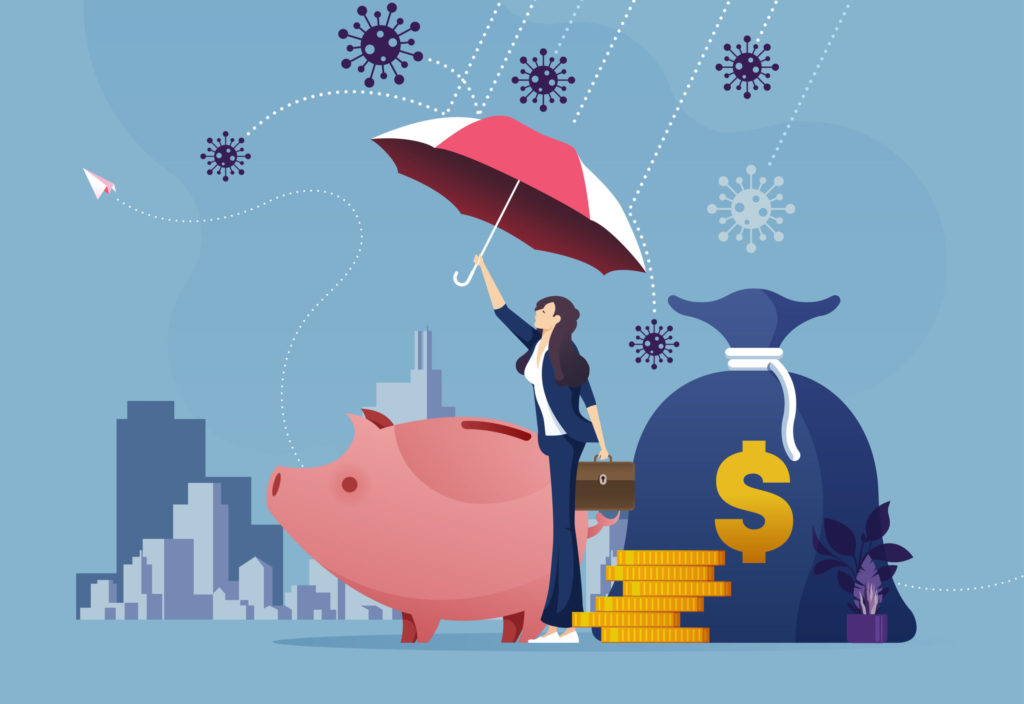 PPP 'first draw' and 'second draw' loans
PPP "first draw" loans in 2021 lend up to $10 million to businesses with 500 or fewer employees who didn't get a loan last year. These completely forgivable loans mostly follow the same rules as the 2020 PPP run, including qualifying by attesting in good faith, "Current economic uncertainty makes this loan request necessary to support the ongoing operations of the Applicant."
"Second draw" PPP loans max out at $2 million and are only available to companies with 300 or fewer employees. This time, the company must have experienced a 25 percent decline in gross receipts during at least one quarter in 2020.
The SBA said companies could prove this reduction in gross receipts with quarterly financial statements, bank statements or tax filings.
A 25 percent decline in a 2020 quarter is an extremely likely scenario for collision repairers despite the industry being permitted to remain open as essential businesses.
On average, repairable auto claims — a key indicator of collision repair revenues — were down 35 percent nationwide in the second quarter of 2020, according to CCC. Claims were still down nearly 20 percent in both the third and fourth quarters of 2020.
Or to look at it another way: Boyd Group Services — which derives 90 percent of its income from the U.S., and the majority of that from the national collision chain Gerber — experienced 2020 second-quarter same-store sales down 33 percent.
No collateral or guarantee is required for a PPP loan, and there's no fee to apply. Companies can borrow the equivalent of 10 weeks of payroll capped at $100,000 per employee. The money can only be spent on "payroll costs, including benefits, and may also be used to pay for mortgage interest, rent, utilities, worker protection costs related to COVID-19, uninsured property damage costs caused by looting or vandalism during 2020, and certain supplier costs and expenses for operations."
Both "first draw" and "second draw" PPP loans and their 1 percent interest are completely forgiveable if a borrower complies with the necessary rules, including preserving jobs and wages and spending at least 60 percent of the money on payroll.
The SBA recently gave the nation's smallest businesses — those with fewer than 20 employees — an exclusive Feb. 24-March 9 window in which only they would be considered for PPP loans.
The agency also has taken steps to make the program even more recipient-friendly.
"Additionally, on March 5, the SBA implemented the rest of the changes the President made, including changing the formula for Schedule C filers, eliminating exclusionary restrictions on student loan debt and non-fraud felony convictions, and ensuring access for immigrant business owners," the SBA wrote in a news release March 9. (Emphasis SBA's.) "We are starting to see early momentum from those changes as well."
Be heard: President Biden can be reached here.
More information:
Small Business Administration PPP webpage
SBA 2021 PPP "first draw" webpage
SBA 2021 PPP "second draw" webpage
SBA "Lender Match" tool for borrowers
SBA lender map tool for borrowers
SBA data on 2021 "Automotive Body" sector PPP recipients through March 3, 2021
"Rep. Bourdeaux Bipartisan Small Business Bill Passes Senate; Headed To White House For Signature Into Law"
Rep. Carolyn Bourdeaux, March 25, 2021
"Collins, Cardin, Shaheen Bill to Extend PPP Deadline to May 31st to be Signed into Law"
Sen. Susan Collins, March 25, 2021
Images:
The U.S. Capitol is shown. (ajansen/iStock)
U.S. Rep. Carolyn Bourdeaux, D-Ga. (Provided by House Clerk)
U.S. Sen. Susan Collins, R-Maine, is shown. (Provided by Collins' Office)
"Automotive Body, Paint, and Interior Repair and Maintenance" facilities received more than $2 billion in Paycheck Protection Program loans in 2020. (treety/iStock)
Share This: