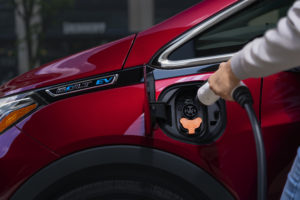 Electrified vehicles continue to take market share from traditional gasoline engines, based on National Automobile Dealers Association data which might demonstrate a need for repairers to prepare now for the trend and its potential ramifications upon their work.
NADA Market Beat data indicates cars, trucks and SUVs with gas-only engines represented 89 percent of new vehicle sales through the end of March 31, with electric vehicles and plug-in hybrids making up another 2.7 percent. Traditional hybrids represented 4.6 percent of sales. (Diesel represented the remainder.)
That's quite a change from just a year ago, when NADA's data showed gas engines represented 92.8 percent of the vehicles sold through the end of March. Electric vehicles and plug-in hybrids made up 2 percent of sales then, and hybrids constituted 2.4 percent.
An Automotive Service Association February webinar featured data estimating 307,982 electric vehicle sales in 2020, up from 238,335 in 2019 — and more than double the 122,505 in 2016. (The ASA couldn't recall the exact source of the statistics.)
Meanwhile, General Motors on Tuesday teased an upcoming electric Silverado. It didn't say when the pickup would hit the market, but it said it had cut vehicle development times to 26 months with its Ultium platform. GM said the Silverado's battery would reach more than 400 miles of range per charge.
A week prior, GM announced April 1 it had sold 9,025 Chevrolet Bolts over the first quarter. The total represented a 60 percent increase over January-March 2020, set a first-quarter record for the fully electric car, and beat out the Camaro in terms of units moved.
That same day, Ford reported it sold 6,614 Mustang Mach-Es last quarter, with the fully electric SUV lasting just seven days on dealer lots. That's nearly as many units as Lincoln's top seller, the Corsair/MKC. (Ford also mentioned that its 2021 F-150 PowerBoost hybrid version sold 7,176 pickups, a total which exceeds our Corsair/MKC example. The hybrid F-150s are snapped up within an average of 14 days, the OEM said.)
"Our customers are really embracing our new electrified vehicle lineup," Ford wrote in an April 1 news release.
The Collision Industry Conference's Future Disruptions Committee has been helping the industry get ready for more electrified vehicles needing collision repair, most recently at the Jan. 21 virtual CIC. They're likely to touch on the topic again with a presentation on "The Collision Industry 2035" during the in-person/virtual CIC on April 21.
The committee's Jan. 21 session touched on some interesting considerations for the industry. Here's some highlights.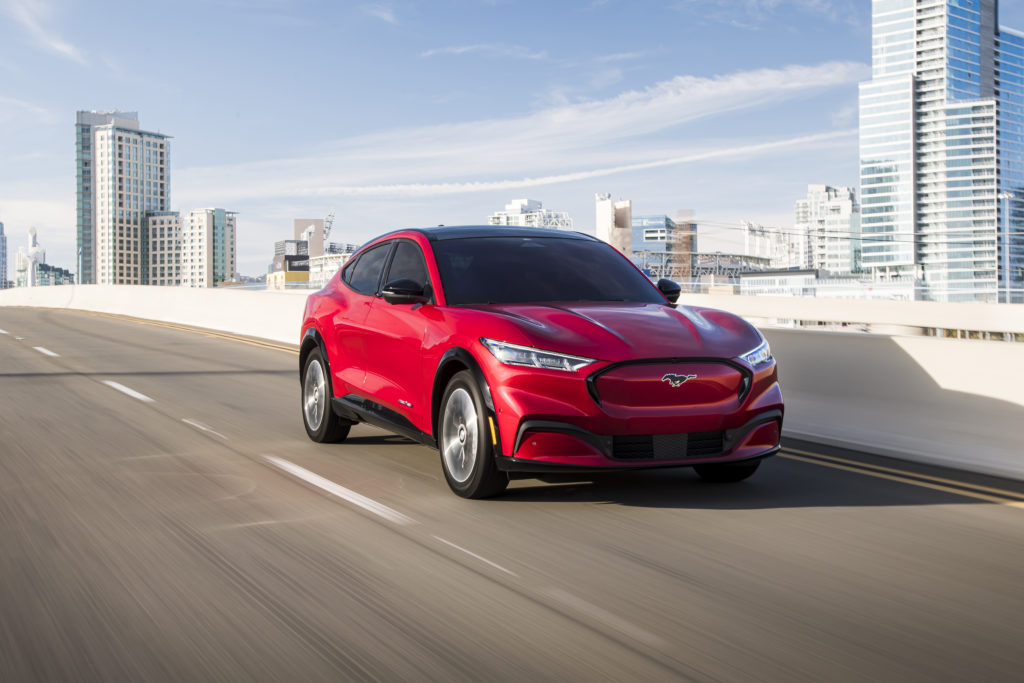 Train everyone?
The U.S. has no electric vehicle regulation relevant to the aftermarket, I-CAR technical programs and services director Dirk Fuchs said. In Canada, the massive EV market of Quebec was working on a 240-hour training program which could be mandatory, Fuchs said in January.
Europe was "a different animal," he told the virtual CIC.
He said the continent has ECE Regulation 100, which defines high voltage and other factors, and a presentation slide said countries impose additional restrictions.
Germany's VDE 1000-10 was the strongest of these, according to his presentation.
Fuchs attributed this rule to Germany's worker's comp program. The state-run insurance company wants workers trained because it's the one stuck footing the bill for accidents on the job, according to Fuchs.
One wonders if this thought process would arise with U.S. workers compensation carriers as well.
Fuchs described two types of training which might arise in Europe. (It was unclear if these were general European Union requirements or Germany-specific ones.)
One is a requirement for what Fuchs called an "electrical introduced person" to take a three-hour course on electric vehicle safety. Without it, a shop professional can't even "check the tire pressure," he said.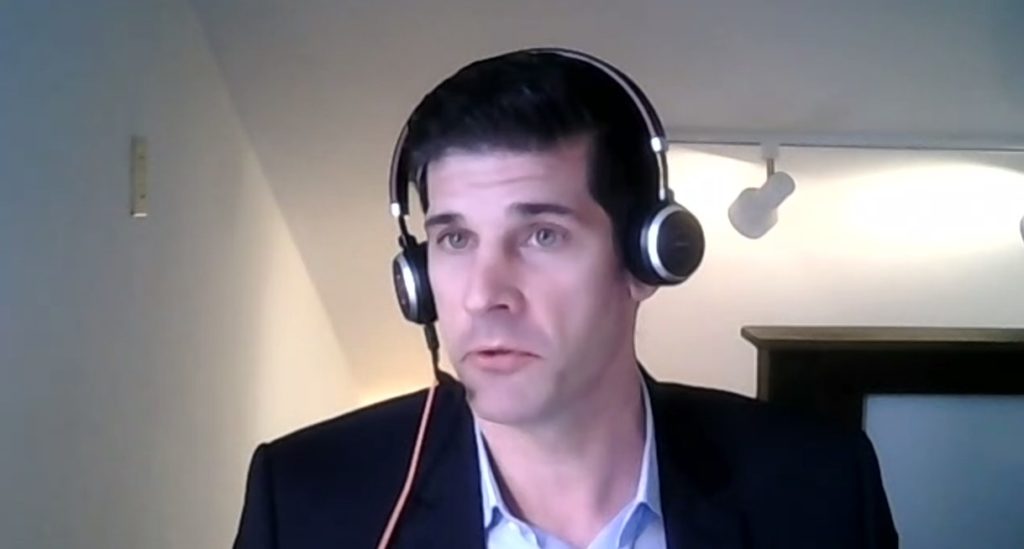 Tradiebot Industries industry and customer engagement global director Beth Rutter wrote during the virtual CIC chat, "So even the porter needs to be certified."
Committee co-Chairman Jake Rodenroth (asTech) discussed the topic with her on the chat and referenced the exchange later in the session. "I believe a porter does need to have this kind of information," he said. He likened it to how a nurse might not have the expertise of a doctor but still carries "basic skills to administer care."
Another more rigorous training regimen spans 12 days and applies to people actually disconnecting or repairing the electrical system, according to Fuchs.
Fuchs said European manufacturers are interested in rolling out their German training worldwide. Other OEMs don't have such a training program, and a "huge gap" exists between the automakers, he said.
Fuchs also gave an example of one manufacturer's thought process which sort of splits the difference.
The OEM observes that the existence of an apprenticeship program abroad meant those professionals already carried certain knowledge, such as how to use a multimeter or the process for checking insulation. But the automaker concludes that in a market without that foundation — like North America — training could take 30 days.
That's not feasible, so the OEM educates its own staff to be high-voltage experts, allowing it to cut training for outsiders down to five days. The third-party repairers must work under the guidance  from the high-voltage experts.
An informal CIC audience poll also found 94 percent of an unspecified number of respondents agreeing that the industry should require shop and technician certifications to fix electric vehicles.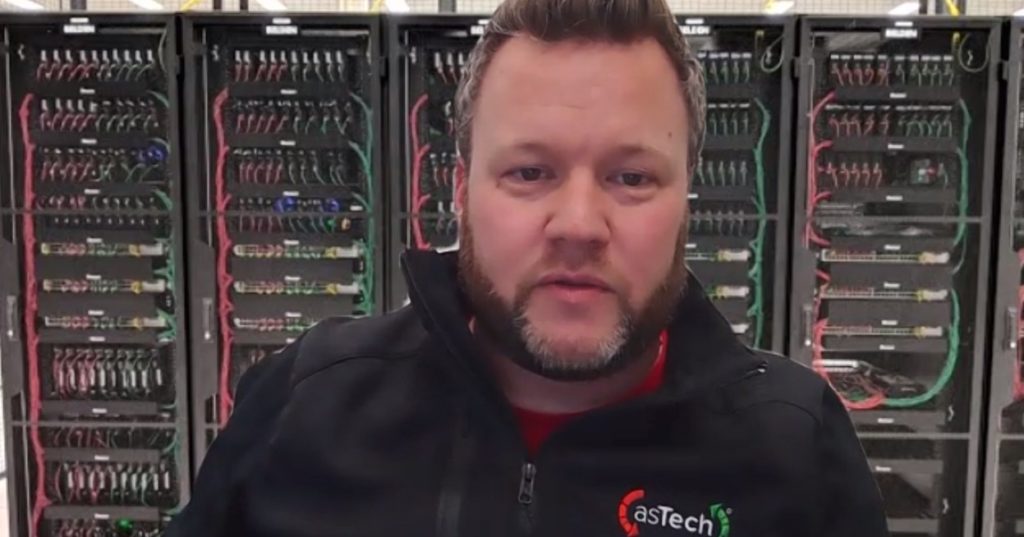 Shop infrastructure and procedures
Shops might need to prepare their facility as well as their staff.
Rodenroth at one point showed a slide of a facility with multiple different charging mechanisms to support an electric vehicle. He said he anticipated repairers would use a Level 2 240-volt system  rather than a typical 120-volt Level 1 socket to charge customers' electric vehicles, citing factors like customer experience and length of rental.
Automotive Service Association Executive Director Ray Fisher said his organization had also been doing research, and a Level 2 framework was "pretty much where the shops want to go."
The Department of Energy estimates a 120-volt home Level 1 charging setup only adds 2-5 miles of range per hour but works on a standard wall socket.
A Level 2 home setup provides 10-20 miles of range per hour and works on a typical 240-volt or 208-volt setup.
An audience member wondered about billing for the electricity used to charge an EV. Electric vehicles are cheaper per mile to "fuel" than gas-powered models, but the audience member is still correct — they're not free, either.
"Fuel costs for EVs are lower than for conventional vehicles," the DOE has written. It estimated that at 12.6 cents per kilowatt-hour, "fully charging an all-electric vehicle with a 100 mile range and depleted battery would only cost about the same as operating an average (home) central air conditioner for six hours." (As of January 2021, the average residential electricity price was 12.69 cents, while the average U.S. price across all segments was 10.35 cents.)
For example, a base rear-wheel drive 2021 Ford Mustang Mach-E Select has a range of 68 kilowatt-hours and 230 miles, which would be $8.56 to "fill the tank" under the government's 12.6-cent stat. Cheaper than filling a gas tank, but still enough to be felt on a utility bill. The current wave of EVs target double to triple that range — or even more, in the case of the 400-mile Silverado GM announced.
Rodenroth also alerted shops to the need to check repair procedures for EVs. He observed that electric vehicles were "fairly safe" for a mechanical repairer, but they're working with an intact vehicle — there's not going to be a high-voltage wire exposed by a crash, for example. Mechanics also consult repair procedures "much more frequently than the collision repairers that I've seen. … We've got to change those paradigms."
He said he typically finds shops consulting repair procedures for airbags, and possibly structural components. He showed the folly of such a limited approach by presenting a set GM instructions for replacing the radiator on a 2020 Chevrolet Bolt EV with a bumper shutter. (Check the actual GM repair procedures fresh online here; it's possible they've changed since the time Rodenroth collected them for his slides.)
An electric vehicle's radiator might not have a water pump driven by the engine, Rodenroth pointed out. His January CIC presentation featured instructions declaring that the Bolt's drive motor generator power inverter module cooling system must be drained for the radiator replacement. What if a body shop fails to follow the repair procedures and "burns up a $1,300 inverter?" Rodenroth asks.
The GM instructions for draining the module called it "necessary to determine/verify whether no high-voltage system faults exist" as of the version featured in Rodenroth's presentation. They also demanded a shop use a "GDS scan tool" to "activate the hybrid/EV battery pack coolant pump for 5 minutes while maintaining 381 mm (15 in HG) of vacuum throughout the process." (Emphasis GM's.)
This meant a shop needs a scan tool to bleed a cooling system and install a radiator, according to Rodenroth.
He advised researching operations that "maybe you think you know," he said.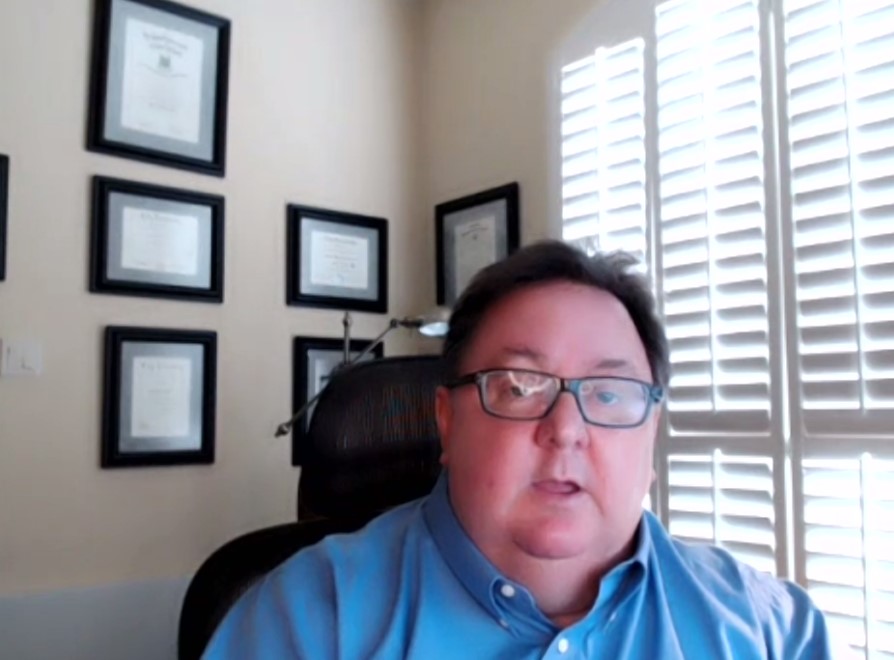 Repair cost
Jimmy Spears, Tractable automotive head and a former USAA executive, pointed out how electric vehicles could affect the cost of repair.
An internal combustion engine vehicle has "well more than 2,000 moving parts," Spears said. But an electric vehicle only sports about 17 significant moving parts, according to a presentation slide.
"What we're going to have here is a significantly different way that we're going to look at vehicles, how we're going to look at damage," Spears said.
There'd be more sensors and electronics, he said, which "absolutely" increases repair cost. There'd also likely be a "more demanding, higher-cost labor source," he said.
Spears recommended companies "bifurcate their books" and track internal combustion engine repairs separately than electric ones.
"You will have two things happening at one time," he said.
Total costs would increase either way, but perhaps you would look at your business through "two different lenses," Spears said.
More information:
Collision Industry Conference Future Disruptions Committee electric vehicle presentation slides
CIC, Jan. 21, 2021
General Motors OEM repair procedures
National Automobile Dealers Association Market Beat data (contains year-to-date sales data by powertrain)
Department of Energy "Developing Infrastructure to Charge Plug-In Electric Vehicles" webpage (discusses different charging types)
Images:
A 2020 Chevrolet Bolt charging port is shown. (Provided by Chevrolet)
I-CAR technical programs and services director Dirk Fuchs speaks to the Jan. 21 Collision Industry Conference. (Screenshot from virtual CIC)
Collision Industry Conference Future Disruptions Committee co-Chairman Jake Rodenroth (asTech) talks to the Jan. 21 CIC. (Screenshot from virtual CIC)
Jimmy Spears, Tractable automotive head and a former USAA executive speaks to the Jan. 21 Collision Industry Conference. (Screenshot from virtual CIC)
Share This: