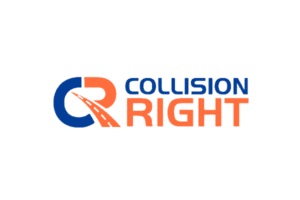 The regional MSO CollisionRight has signed up all of its 25 locations as members of the Society of Collision Repair Specialists, SCRS announced Friday.
"We are very excited to become a member of SCRS," CollisionRight CEO Rich Harrison said in a statement. "We are passionate about quality and the development of our people and have been extremely impressed by the caliber of information this association provides to the marketplace. We have found that SCRS provides access to industry best practices, resources, news, training and initiatives which support our vision and goals. It's important our organization be a contributing member of the industry. We also want our market leaders to be connected with leading industry groups like SCRS."
Private equity firm CenterOak Partners announced in November 2020 it had created CollisionRight out of 20 Michigan, Ohio and Kentucky auto body repair facilities. The chain has now grown to 25 shops and reached Pennsylvania. Though CollisionRight is a single-owner MSO, the locations it acquires retain their original shop names.
CollisionRight fixed more than 20,000 cars in 2019 and grew this to more than 25,000 vehicles in 2020. It has more than 350 employees.
"I invited Rich to the SCRS and Collision Industry Conference (CIC) meeting in January last year to introduce him to the great work going on in the industry," SCRS board member Rob Grieve (Nylund's Collison Center) said in a statement. "At that time, he made it clear that his interest was in acquiring and aligning with high quality collision repair businesses and creating a new approach to how multi-location entities are perceived. Since that time, their organization has grown quite a bit, and the commitment to be involved in things that will drive the industry toward a better experience for the consumer has continued. Certainly proud to see their commitment to have each and every location join and engage in the association."
CenterOak in November 2020 called CollisionRight "backed by heavy investment in state-of-the-art equipment, facilities, technician training and auto manufacturer certifications."
CollisionRight's website says the company carries more than 25 "Auto Manufacturer and Independent Certifications" and installs "high-quality factory parts." It also reports more than 30 direct repair programs.
The membership decision by the private equity-backed, regional MSO CollisionRight bucks a consolidation trend SCRS Executive Director Aaron Schulenburg observed during the virtual Jan. 20 Collision Industry Conference.
Acknowledging "I'm biased," Schulenburg argued that state, regional and national trade groups were "a lot of what drives the market forward and helps to develop a more sophisticated industry."
But consolidation typically "pulls those businesses out of the involvement in those marketplaces," he said, noting that SCRS has experienced this condition. As businesses sell to consolidators, they cease membership, he said.
He asked CIC presenter Jerod Guerin, CEO of Quality Collision Group, if Guerin anticipated greater industry involvement by middle-market MSOs. Such companies appear to be a growing trend for the industry.
Guerin said single-market and regional businesses are distinguished by a "grassroots effort" tied to their community or business associations. He said he anticipated the smaller and middle-market MSOs putting more resources into their facilities and markets. He called local market connections like associations important for capturing opportunties, and it would be "vital" for emerging chains to "stay more engaged."
Anyone looking to sell should also ask a prospective buyer about plans for engagement, Guerin said.
Interested in following CollisionRight's example and joining SCRS? Or would you just like to learn more about the trade group? If you're going to be in Phoenix, Ariz., this week, don't miss the organization's open board meeting from 8:30-11 a.m. Wednesday at the Pointe Hilton Tapatio Cliffs Resort.
The event is free and open to members and nonmembers alike. Attendees are asked to RSVP to info@scrs.com "so that we can set the room appropriately to accommodate for social distancing during the meeting."
All member companies can then vote in the SCRS board election immediately after the open meeting. Per SCRS bylaws, voters must be present to cast a ballot.
To become an SCRS member, visit www.scrs.com/join-scrs.
More information:
"CollisionRight Adds All Locations as SCRS Members"
Society of Collision Repair Specialists, April 16, 2021
Featured image: The CollisionRight logo is shown. (Provided by CenterOak Partners)
Share This: