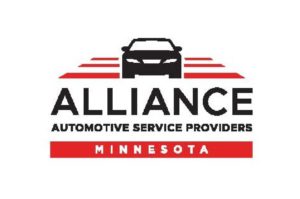 The Alliance of Automotive Service Providers of Minnesota last week announced it had awarded $21,000 to 14 automotive service and collision repair vo-tech students.
AASP-MN selected the 14 winners out of 30 applicants. Each received $1,500 for tools or tuition during the 2021-22 high school or college school year.
The trade group said it examined "scholastic achievement, education and career goals, financial need and written recommendations" in choosing the winners.
A repairer with a tech shortage might wish to develop a relationship with the various trade schools attended by the winners and get your business cards or job listings in the hands of graduates.
Some of the schools posted more than one winner.
White Bear Lake, Minn.-based Century College saw scholarships go to automotive service technology students Moneab Amro, Jaycen Holt and Jonathan Swanson. Rosemount, Minn.-based Dakota County Technical College produced winners in both the automotive service (Hunter Linnane) and collision repair disciplines (Cole Poncelet and Evan Plummer). North Mankato, Minn.-based South Central College produced two collision repair honorees, Austin Allison and Carter Brandes.
Scholarships also went to collision repair students Henry Cortes of the Minneapolis, Minn.-based Dunwoody College of Technology and Jason Otterholt of the Brooklyn Park, Minn.-based Hennepin Technical College.
Other automotive service student receiving scholarships included Hunter Cooley, of Moorhead, Minn.-based Minnesota State Community & Technical College; Erickson Point of Willmar, Minn.-based Ridgewater College; Shaun Pope of Anoka, Minn.-based Anoka Technical College; and Jacob Story of Pine City, Minn.-based Pine Technical College.
The Minnesota I-CAR Committee and the Bill Smith Fund contributed money for the scholarships. Further funding is expected from the AASP-MN Race for Automotive Education this fall.
Last fall, the AASP-MN announced the Minnesota Careers in Auto Repair & Service initiative it helps run contributed nearly $5,000 worth of support to White Bear Lake High School and Independent School District 916's automotive programs.
"Everybody complains about the lack of technicians but very few are doing something about it," MNCARS Chairman Dan Sjolseth (Superior Service Center) said in a statement. "For five years now, AASP-MN and its members have funded and developed multiple resources to promote industry careers through MNCARS. I hope the industry takes note and follows our lead so we can have an even bigger impact."
ISD 916 provides content to 14 school districts. MNCARS and industry partners donated training, supplies, shop vacs, pressure washers and buffers, enabling ISD 916 to create a detailing class.
"Last year the NE Metro 916 auto program committed to expand our curriculum to include an introductory class for detailing to allow our students to explore the auto body industry and to help the collision industry gain some new technicians," instructor John Witthauer said in a statement. We are grateful for the support we received from MNCARS, which will enable us to introduce the detailing classes in the spring semester of 2021."
The White Bear Lake High School South Campus automotive program, which has more than 140 students enrolled, received oil and other consumables, wheel weights and multimeters.
"We could not be growing our program like we are without the assistance from MNCARS and our local industry," automotive program leader Derek Doescher said in a statement. "We have already taken leaps and bounds to improve the education the students receive."
These donations were made possible through help from Auto Value Parts Stores/Automotive Parts Headquarters, Bosch, FinishMaster, Key Automotive, Lube-Tech, Sjolseth's shops and 3M.
Shops, students and educators in Minnesota and other states unfamiliar with the MNCARS effort might want to check out its carcareers.org website, a pretty slick resource designed to help get students interested in automotive careers. It even has materials guidance counselors and teachers can use.
The initiative is also putting boots on the ground. On Tuesday, MNCARS will participate in an Southern Minnesota Education Consortium career event expected to draw nearly 250 sophomores and juniors from eight schools. It also offers to come to any school or community to pitch automotive aftermarket careers.
More information:
"AASP-MN Awards Scholarships to Automotive Students"
Alliance of Automotive Service Providers of Minnesota, April 28, 2021
"MNCARS Provides High School Support"
AASP-MN, Nov. 11, 2020
Featured image: The Alliance of Automotive Service Providers of Minnesota logo is shown. (Provided by AASP-MN)
Share This: