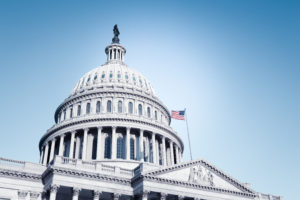 Body shop labor rates, public disclosure of regulatory citations against shops, and whether dealerships can sell non-OEM parts are among the topics being addressed by state governments in recent weeks.
The Massachusetts Joint Committee on Financial Services has scheduled a September 15 virtual hearing on House Bill 1111, addressing body shop labor rates in that state, which have long been among the lowest in the country. The proposed legislation would set a minimum labor rate calculated by identifying the labor rate in 1988 and adjusting it for inflation. If the 1988 labor rate was $30, for example, an adjustment by the overall federal rate of inflation would set a current minimum rate of about $68. If enacted, the bill calls for a phase-in over two years, and then continued increases based on Northeast region inflation rates. Shops and insurers could negotiate a rate higher than this minimum.
Lucky Papageorg, executive director of The Alliance of Automotive Service Providers of Massachusetts, said his group will testify in support of the legislation.
"We view this bill as pro-consumer," he said. "The bill gives the consumer the ability to make a choice driven by quality repairs at a collision facility of their choice, and not a choice being driven by the artificially controlled method of determining a substandard  labor rate reimbursement currently being used. Having the rate of reimbursement paid by insurers tied to the consumer price index here in the Northeast, rather than forced contractual rates, puts a long term solution in place for consumers and collision repair facilities alike."
Two new laws impact dealerships
In Illinois, Governor J.B. Pritzker on August 20 signed House Bill 2435 into law, prohibiting an auto manufacturer from either requiring or prohibiting a dealer to sell any "secondary product" – defined to include non-OEM parts.
The bill initially also prohibited an automaker from requiring dealers "to provide a customer with a disclosure not otherwise required by law," but a later amendment removed that clause.
"It is important that consumers are properly informed about the parts to be used on their vehicle," Wade Newton of the Alliance for Automotive Innovation, which represents automakers, said. "This legislation with our amendment will continue to allow an automaker the ability to require such disclosure to help ensure transparency."
Gov. Pritzker just three weeks earlier signed into law another measure, House Bill 3940, into law, requiring automakers to pay a dealer for warranty repairs an amount that is no less than the amount a retail customer pays the dealer for the same services.
Potential changes for shop regulation, salvage vehicles
In California, a Senate committee narrowly beat a legislative deadline last week to give a "do-pass" recommendation on August 26 to Assembly Bill 471, which calls for additional safety inspections in order for a salvage vehicle to be registered, and would allow the California Bureau of Automotive Repair (BAR) to create a system to give businesses receiving minor BAR citations (not involving fraud) a way to avoid having those made public.
The California Autobody Association and the Automotive Service Association are among 11 trade groups supporting the bill, saying in a joint letter to lawmakers that the bill would "protect consumers from unsafe, revived total loss salvage vehicles" that currently only require "a brake and lamp inspection, smog check and CHP inspection to make sure there are no stolen parts – nothing else."
The associations also like that the legislation creates an independent panel to review BAR citations, and would allow "shops to attend compliance and remedial training for minor record keeping and documentation citation violations, similar to traffic school," as a means to avoid having such citations made public.
The bill now moves to the full California Senate for consideration. If approved there, it would need to return to the Assembly for a concurrence vote with the Senate amendments. If passed by both chambers by September 10, Governor Gavin Newsom would have until October 10 to veto the bill or sign it into law.
More Information:
Massachusetts House Bill 1111
https://malegislature.gov/Bills/192/H1111.pdf
Illinois Public Act 102-0433
https://www.ilga.gov/legislation/publicacts/102/PDF/102-0433.pdf
California Assembly Bill 471
https://leginfo.legislature.ca.gov/faces/billPdf.xhtml?bill_id=202120220AB471&version=20210AB47194AMD
Illinois law passed to boost dealership technicians' wages
https://www.repairerdrivennews.com/2021/08/18/illinois-law-passed-to-boost-dealership-technicians-wages/
Image: iStock/uschools
Share This: