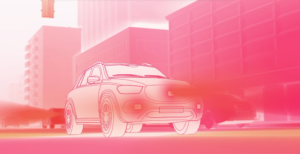 General Motors' venture capital arm has made a multi-million-dollar investment in radar, betting on an artificial intellilgence (AI) technology by a U.S. startup called Oculii that could result in simpler, less expensive and more widely available advanced driver assistance systems (ADAS).
Oculii co-founder and CEO Steven Hong announced GM's investment on Sept 13.
Oculii claims that its Virtual Aperture Imaging Software Program enables radars to provide the same sort of high-resolution, long-range capability that until now has been available only with more expensive lidar and camera units.
Because radar units are relatively inexpensive, this means that advanced ADAS functions could become common on low-priced vehicles, Oculii suggests. It could also mean that, if Oculii's technology is successful, radar components could take the place of a variety of camera and lidar hardware now used in OEM and 1st tier systems.
On its website, Oculii claims that its platform is "Hardware-Agnostic and Highly Modular. It can run on any radar hardware platform to increase performance, providing a scalable perception solution from advanced driver assistance systems to fully autonomous systems."
Oculii already has established strategic partnerships with Hella, one of the world's leading automotive suppliers for radar, lighting, and electronic systems; Geely, one of China's largest automakers; and Infineon, the technology and world market leader in radar silicon.
"The technology that we're developing enables those same radar sensors—the ones that are already mass-market-proven and deployed in the millions—to be up to a hundred times better from a resolution and a performance standpoint," Hong told the website Emerging Tech Brew.
"That enables radar to be at the same type of spatial resolution and performance as camera and lidar, but these radars are two-to-three orders of magnitude cheaper—and already market-proven and deployed on cars. So what this software enables is autonomy and safety on a mass scale," he said.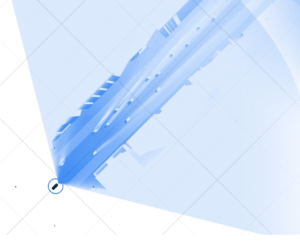 "When a company like GM says, this is great technology and this is something that we potentially want to use down the line, it makes the entire supply chain take notice and effectively work more closely with you to adopt the solution, the technology, into what they're selling to the OEMs," he told the website Tech Crunch.
No one from Oculii responded to a request for comment by Repairer Driven News.
Limitations of radar
Radar sensors, long used in weather forecasting and air traffic control, work by firing a focused beam of radio waves that are bounced back to a receiver unit by whatever may lay in their path. It can very accurately measure the distance to an obstacle ahead.
Their automotive use has been limited to applications like adaptive cruise control, autonomous emergency braking, blind spot detection, forward collision warning systems and intelligent park assist. They offer superior accuracy for distance detection and, unlike optical-based technologies, perform well in almost all weather conditions. They are also sometimes used in conjunction with lidar or cameras.
Radar's Achilles heel has been poor resolution. It cannot tell what kind of obstacle is in its way, or in what direction it might be moving. This is a limitation in level 2 and up autonomous systems, which rely on sensors to provide a detailed picture of the world around them.
In May, Tesla announced that it would eliminate radar on its Model 3 and Model Y cars, electing to operate its Autopilot ADAS suite and "certain active safety features" using cameras alone. It calls this system "Tesla Vision." Tesla found that the information provided by radar units sometimes conflicted with that provided by cameras.
Teaching radar new tricks
The high-resolution alternatives to radar have been optical-based systems: cameras, and lidar, which sends out pulses of light. What Oculii claims to have done is to develop an AI technology that increases the resolution of existing radar sensors by a factor of 100, putting them on a par with their more expensive alternatives.
"What this software enables is autonomy and safety on a mass scale," Hong told Emerging Tech Brew.
Oculii has said that its proprietary system uses artificial intelligence to dynamically adjust the radar waves in response to the environment. While Oculii naturally is unwilling to reveal exactly how this is achieved, it claims the software can enhance the sensing accuracy of existing radar units by up to 100 times.
Oculii, based in Dayton, Ohio, raised $55 million in Series B funding this past spring, bringing its total funding to $75 million at that time.
Images:
Featured image: Illustration of Oculii's Virtual Aperture Imaging Technology (Oculii)
Illustration of Oculii's Virtual Aperture Imaging Technology in use on a city street (Oculii)
More information:
Oculii's website
Share This: