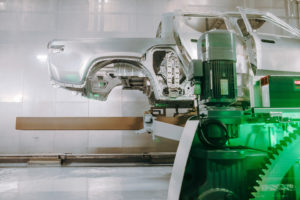 GM, Lucid and Rivian to take part in OE Collision Repair Summit on EVs at SEMA Show
By on
Announcements
Six industry experts from General Motors, Lucid Motors and Rivian will participate in the OEM Collision Repair Summit on Electric Vehicles during the 2021 SEMA Show, the Society of Collision Repair Specialists has announced.
The session on EVs will take place in the Upper South Hall of the Las Vegas Convention Center, just down the hall from the Collision Repair & Refinish section of the SEMA show, from 9 to 10:30 a.m. on Thursday, Nov. 4.
To register to attend the summit, visit www.scrs.com/2021RDE. The full five-day Repairer Driven Education schedule, including the EV collision repair summit, can be found there.
The summit panel will feature:
General Motors: Jennifer Goforth, director, Global Aftersales Mechanical Engineering; and John Eck , collision manager, Customer Care & Aftersales
Lucid Motors: Andy McDonald, Global Body Repair Program senior manager; and Andy Hall, head of vehicle safety
Rivian: Kelly Logan, senior manager, Collision Repair Program; and Dan Black, manager, Service Engineering
Panel moderators will include Ron Reichen, Precision Body & Paint (Oregon) and Kye Yeung, European Motor Car Works (California), both of whom own repair facilities with experience in operating within certified collision repair networks that include electric vehicles.
According to SCRS, the session will explore the unique vehicle platforms each of the participating manufacturers have developed, and how their EV offerings differ from other more traditional vehicles. From construction to repairs characteristics and means in which the collision repair industry will need to adapt, panelists will thoroughly explore considerations and opportunities afforded to the industry by EV.
All three automakers have been making EV news recently:
GM earlier this month unveiled a family of electric motors that will be incorporated into its Ultium technology, which will be flexible enough to underpin a wide range of vehicles. The new motors will debut in the GMC Hummer EV, which is to begin reaching customers this fall.
Lucid Motors, a start-up automaker, in mid-September beat leading EV maker Tesla in the all-important category of range. The company's Air Dream Edition Range can travel 520 miles on a full battery, the Environmental Protection Agency said, beating the rival Tesla Model S Long Range by more than 100 miles.
Rivian, another start-up,  earlier this month became the first to hit the market with an EV pickup truck, with the first customer R1T rolling off the assembly line at its Normal, Ill., factory. Rivian also plans to bring its SUV model (R1S) to market in the coming months, and is under contract to produce 100,000 electric delivery vans for Amazon.
Sales of alternative power vehicles, while representing just 5% of all U.S. light vehicle sales today, are expected to reach 45% by 2035, according to new SEMA market research.
"The inevitable growth of this market makes the perfect fit for a Summit that has always had an eye on the developing landscape of modern vehicles, with a focus on emerging trends that influence vehicle repairability and collision industry preparation," SCRS said in a release.
"SCRS is thrilled for the opportunity to highlights these automakers taking the limelight for their commitment to EV production and the evident advancements that will come as they usher in a new type of fleet on the American roadways," the organization said.
Summit sessions can be selected individually, or as part of the Full Series Pass at www.scrs.com/rde.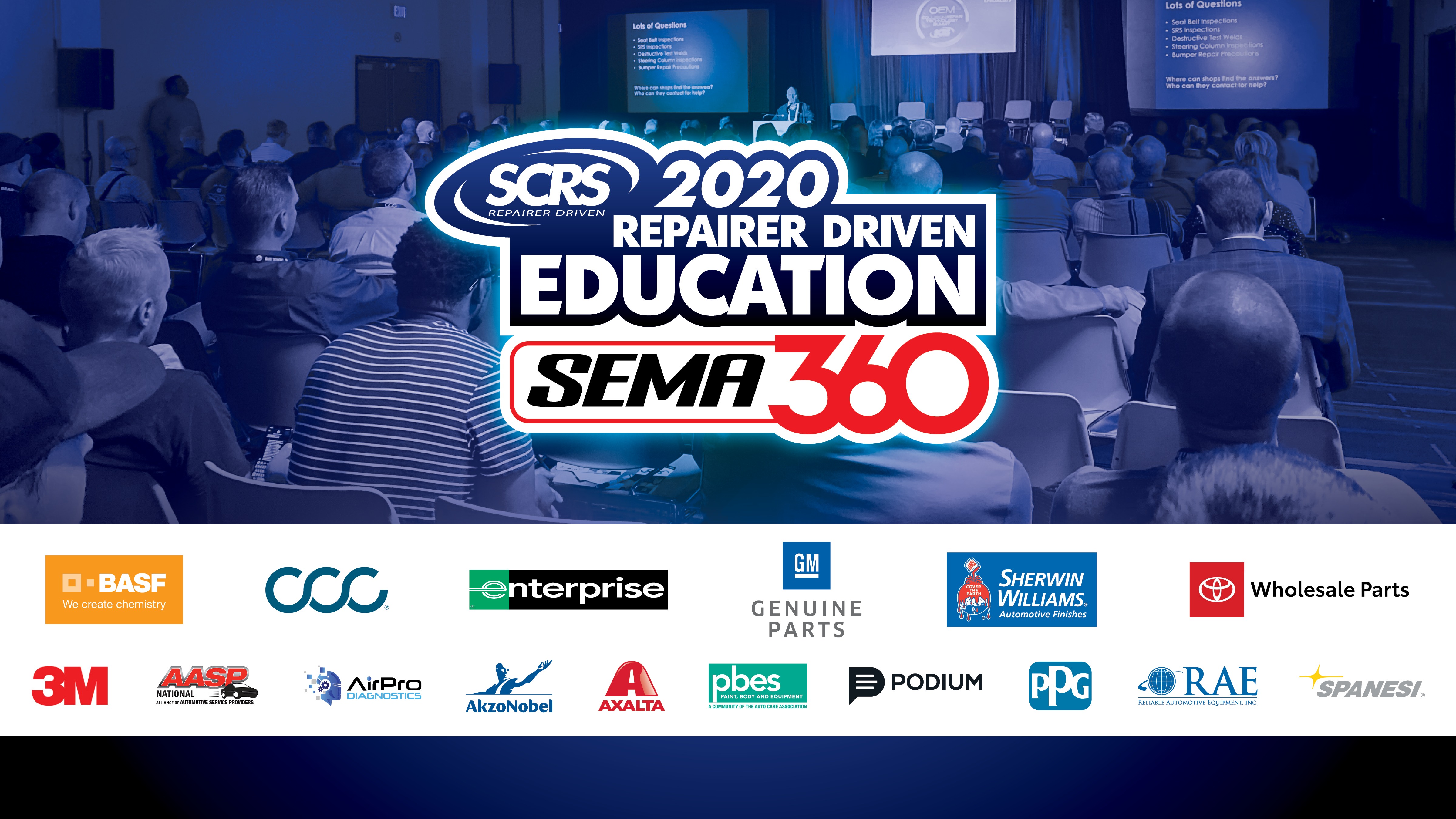 Homepage | Repairer Driven Education
Also among this year's SCRS presentations is the popular IDEAS Collide Showcase, a one-of-a-kind event featuring 10 fast-paced presentations designed to stimulate thought, with innovative and disruptive ideas that address collision repair business challenges, from thought leaders both in and out of the industry.
The 2021 OEM Collision Repair Technology Summit is made possible with support from BASF, CCC, Enterprise, Reliable Automotive Equipment, Toyota Wholesale Parts and SEMA.
To learn more about SCRS' education series at the SEMA Show, visit www.scrs.com/2021RDE.
For more information about SCRS, or to join as a member, please visit www.scrs.com, call 1-877-841-0660 or email info@scrs.com.
Images:
Featured image: A Rivian pickup truck on the assembly line of the company's plant in Normal, Ill.
More information:
SCRS Repairer Driven Education lineup
Registration for SCRS Repairer Driven Education events
Share This: