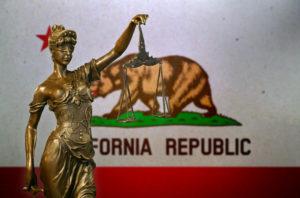 A recent decision by a federal appeals court may have breathed new life into a California law barring employers from requiring employees to sign agreements mandating arbitration of certain employment disputes as a condition of employment.
The U.S. Court of Appeals for the 9th Circuit, overruling a lower court, found that the law, AB 51, is not preempted by the Federal Arbitration Act, and struck down an injunction on enforcement of AB51. However, the court did strike down a portion of AB 51 that set criminal penalties for employers who violate the law.
The parties now have two avenues available to them: to request that their appeal be heard en banc, by all of the 9th circuit judges, or to ask the U.S. Supreme Court to take up the case.  An unopposed motion requesting a continuance of the deadline to request an en banc re-hearing before the 9th Circuit was granted last week, and the parties now have until October 20, 2021 to file that request.  The fight over enforcement of AB51 is not over.
Until these appellate issues are finally resolved, the trial court's injunction on enforcement of AB51 remains in place.
Cory King of FordHarrison LLP, California Autobody Association labor and employment counsel, and two of his California partners co-authored a legal alert about these recent developments in which they note that employers should "promptly evaluate their existing arbitration agreements and consult competent legal counsel for advice regarding arbitration agreements they already have in place with their employees, as well as advice on the advisability and strategies for implementing new arbitration agreements moving forward with current and prospective employees.
"Despite this decision, it is not time to abandon arbitration agreements with employees, but until obtaining such legal counsel and advice, employers should think twice before requiring employees to sign new, modified, or extended arbitration agreements, or doing anything that might jeopardize the pre-AB 51 agreements they may already have in place," they write.
King will be discussing the suit and its ramifications during a Repairer Driven Education seminar at the 2021 SEMA Show, on Nov. 3 at 9:30 a.m.
King, in an interview with RDN, said that arbitration agreements provide employers with protection against potentially disastrous class-action suits. "Particularly in California, employers can make in advertent and unintentional errors when it comes to compliance with employment and wage/hour laws," he said. "If an employer makes a compliance mistake and gets hit with an individual claim, it's likely to be survivable and will help the employer get into compliance, but class action claims flowing from those simple, unintentional errors can easily bankrupt and kill the company," he said. "By having properly drafted arbitration agreements in place with employees, employers can avoid those devastating class action claims, which are frequently driven by trial lawyers focused more on leveraging the class claims to obtain their fees than actually recovering for the employees.  Properly drafted arbitration agreements level that playing field."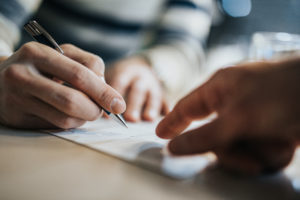 Although AB 51 applies only to California, King noted that "this kind of legislation is being pushed in other states as well."
The California Legislature had approved AB 51 in 2019, to take effect on Jan. 1, 2020. In December 2019, the U.S. and California Chambers of Commerce, along with a coalition of employer groups, filed suit to stop AB 51 from taking effect, temporarily blocking the law's enforcement.
In its 2-1 decision, the 9th Circuit court blocked enforcement of the preliminary injunction granted by the lower court on Jan. 20, 2020.
"As we read California Labor Code § 432.6 [AB51], the state of California has chosen to assure that entry into an arbitration agreement by an employer and employee is mutually consensual and to declare that compelling an unwilling party to arbitrate is an unfair labor practice," Judge Carlos F. Lucero wrote for the majority. "We are asked by plaintiffs to hold that the FAA requires parties to arbitrate when but one party desires to do so. Our research leads to nothing in the statutory text of the FAA or Supreme Court precedent that authorizes or justifies such a departure from established jurisprudence, and we decline to so rule. Thus, we must reverse the judgment of the district court."
"Because AB 51 is a blatant attack on arbitration agreements, contrary to both the FAA and longstanding Supreme Court precedent, I dissent," Judge Sandra S. Ikuta wrote in her dissenting opinion.
Judge Ikuta wrote that AB 51 represents the culmination of efforts by the California Assembly to get around the FAA's preemption of laws that made arbitration agreements unenforceable.
"Although the Supreme Court has not addressed California's specific legislative gimmick—criminalizing contract formation if it includes an arbitration provision— this is not surprising, given that California designed the gimmick to sidestep any existing Supreme Court precedents. But even so, the Supreme Court has made it clear that the FAA preempts this type of workaround, which is but the latest of the 'great variety of devices and formulas' disfavoring arbitration," Ikuta wrote.
She was unconvinced by the argument that AB51 is "simply a prohibition against so-called 'forced arbitration.'"
"In short, under California law, an employee "consents" to an employment contract by entering into it, even if the contract was a product of unequal bargaining power and even if it contains terms (such as an arbitration provision) that the employee dislikes, so long as the terms are not invalid due to unconscionability or other generally applicable contract principles. An employee's preference for litigating disputes with an employer, without more, does not make an arbitration agreement nonconsensual."
Under provisions of AB51,
A person shall not, as a condition of employment, continued employment, or the receipt of any employment-related benefit, require any applicant for employment or any employee to waive any right, forum, or procedure for a violation of any provision of the California Fair Employment and Housing Act (Part 2.8 (commencing with Section 12900) of Division 3 of Title 2 of the Government Code) or this code, including the right to file and pursue a civil action or a complaint with, or otherwise notify, any state agency, other public prosecutor, law enforcement agency, or any court or other governmental entity of any alleged violation.

(b) An employer shall not threaten, retaliate or discriminate against, or terminate any applicant for employment or any employee because of the refusal to consent to the waiver of any right, forum, or procedure for a violation of the California Fair Employment and Housing Act or this code, including the right to file and pursue a civil action or a complaint with, or otherwise notify, any state agency, other public prosecutor, law enforcement agency, or any court or other governmental entity of any alleged violation.

(c) For purposes of this section, an agreement that requires an employee to opt out of a waiver or take any affirmative action in order to preserve their rights is deemed a condition of employment.
Images:
Featured image: A statue of Lady Justice is shown before the flag of the state of California. (gwengoat/iStockphoto)
Employers may not require employees to sign agreements mandating arbitration of certain disputes as a condition of employment. (skynesher/iStockphoto)
More information:
Update: Minimum wage among new Calif. laws regarding auto body repair staff, owners
Share This: