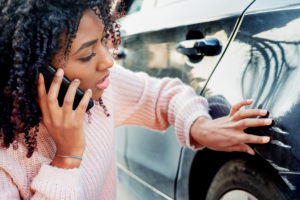 DealerRater conducted a survey of luxury and mass-market automotive consumers in August for Fixed Ops Journal on why people pick the collision repair shops they use.
The survey was conducted Aug. 17-23 among almost 15,000 consumers who visited new-vehicle dealerships.
It turns out, being close to home (or the office) matters most to both segments when it comes to choosing a collision repair shop. Among all consumers, 22.1 percent said Proximity to Home or Office was the main reason. Mass-market consumers chose close proximity No. 1 at a 23.34 percent clip while 19.89 percent of luxury car drivers said the same.
Coming in second as a reason for choosing a collision repair shop was Online Reviews/Word-of-Mouth at 16.31 percent overall, divided almost evenly among the segments.
The third main concern was Provides Warranty for Work at 16.29 percent which was also a somewhat even blend between mass-market and luxury customers.
DealerRater Survey for Fixed Ops Journal
Q: When considering which body shop to have your car repaired at, what is the most important factor in your decision? Figures indicate percentage of consumers who cited that factor as their main reason.
All consumers
Mass- market
Luxury
Proximity to home or office
22.61
23.34
19.89
Online reviews/word-of-mouth
16.31
16.6
14.57
Provides warranty for work
16.29
16.77
14.46
Affiliated with franchised dealership
14.92
13.77
19.82
Has the proper certifications
14.9
14.01
18.31
Gives estimated price of work
8.03
8.18
7.35
Recommendation of insurance company
6.95
7.33
5.5
Source: DealerRater survey conducted Aug. 17-23 of 14,866 consumers who visited new-vehicle dealerships
Affiliated with Franchised Dealership, at 14.92 percent, placed fourth. Luxury owners actually rated this second on their list at 19.82 percent while mass-market customers picked it at a 13.77 percent rate.
Gives Estimated Price of Work was next at 8.03 percent with the segments again closely matching.
The last category was Recommendation of Insurance Company with 6.95 percent. Mass-market consumers favored this a good bit more at 7.33 percent than did luxury drivers (5.5 percent).
A much-smaller similar survey released in early 2020 by Fix Auto USA that didn't differentiate between consumer types had quite different results.
According to that study – which relied on 300-plus consumers who had their vehicles serviced in a collision repair shop in the previous six months – a whopping 48.8 percent chose their body shop due to Word of Mouth Recommendations.
Internet Search came in second at 20.5 percent, Referred by Insurance Company was next at 17.5 percent and Other registered 13.2 percent of responses.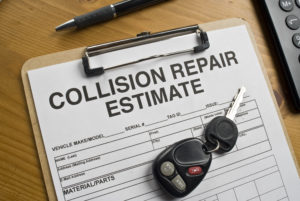 But when given a choice of eight specific options, the Auto Fix USA poll results came closer to the DealerRater one. Estimated Pricing was the top vote getter there at 25.4 percent, but it was followed by Proximity to Your Location at 17.3 percent. In third were Reviews/Testimonials at 15.5 percent and Reputation of Brand was fourth at 14.3 percent. No other category reached double digits.
However, when Auto Fix USA asked if consumers would travel further to a different body shop if they had "great online reviews," 61.7 percent of responders said they would.
Images:
Featured: When searching for a collision repair shop, proximity to home is the most important thing according to a recent DealerRater survey. (tommaso79/iStock)
Other image: According to an Auto Fix USA poll from 2020, responders chose estimate pricing as their top reason in choosing a body shop when given specific options for answers. (KLH49/iStock)
More information:
Ark. Insurance Comm. McClain reminds consumers they can pick any body shop
J.D. Power: DRP shop usage up to 82% of customers with repairable vehicles
Share This: