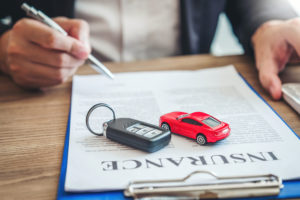 General Motors (GM) recently announced that its OnStar Insurance, which relies on embedded technology to determine rates, will be available in all 50 U.S. states by early 2022.
In 10 months, OnStar Insurance became available in 38 states. It began in Arizona.
GM's Vice President for Global Innovation, Pam Fletcher, said during the recent GM Investor Day event that OnStar Insurance will be one of the "fastest nationwide rollouts of an auto insurance product."
OnStar technology is included on all GM vehicles currently produced. The OnStar subscription is not necessary to get the insurance.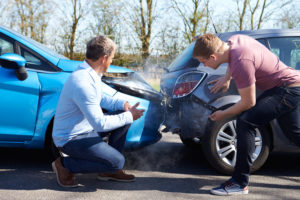 Owners of any GM vehicle can sign up for OnStar Insurance, but only GM models built in 2015 or later that have OnStar capabilities can qualify for the discounts as the embedded technology – as system of hardware and software designed to control and access data — is not available on the others.
OnStar Insurance, like so many carriers embracing the current trend, offers a use-based insurance in which the rates are predicated on the customer's driving habits. The company uses that embedded technology for data that tracks vehicle usage and driving actions to offer discounts and other incentives to safe drivers. GM said the data is "contextual," meaning, "OnStar Insurance can also more accurately assess potential risk factors."
"You'll have the opportunity over time to have greater control over your pricing," OnStar Insurance President Andrew Rose told USA Today. "We know your vehicle better than anybody else and, if you consent, we will use your information on how you drive your vehicle to demonstrate that you're a better driver and thus lower your" rates.
GM said OnStar Insurance connected customers can save up to 20 percent off their rates.
As for how OnStar Insurance will affect new consumers as far as parts go, Stephanie Obendorfer, GM's communications lead for OnStar Insurance, told Repairer Driven News, "Today, we offer an OEM parts endorsement as an add on coverage and we are leveraging our current insurance carrier partners' existing direct repair network.
"As OnStar Insurance iterates over time, we have plans in the future to integrate GM's Certified Repair Network and ensure consumers have access to OE (original equipment) parts for repairs of their vehicle."
OnStar Insurance also is available for home coverage – via its partner, American Family Insurance — and bundling is offered.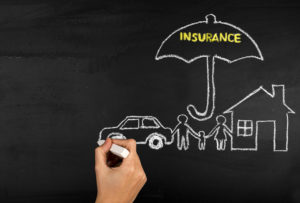 GM said a lack of advertising – the company will give customers visibility and access to OnStar Insurance during purchase, service "and ongoing operation" – will help save consumers money. GM doesn't place OnStar Insurance agents at dealerships and it sells its policies via the website and call centers.
For a story on OnStar Insurance posted last July, ValuePenguin compared the cost of car insurance for a 30-year-old male driver of a 2018 Chevrolet Equinox in Phoenix (OnStar Insurance's largest metropolitan market area in November 2020) who had never been insured between OnStar Insurance, Allstate, Farmers, Geico, Progressive, State Farm and USAA.
The Equinox is one of GM's best-selling models.
ValuePenguin did not apply potential savings opportunities like good student, defensive driver and paperless billing.
For a minimum coverage policy, ValuePenguin showed OnStar Insurance in last place among the seven insurance carries compared with an average annual cost of $2,938 while the same USAA policy was $839.
For full coverage that includes liability as well as comprehensive and collision protection, OnStar Insurance also had, by far, the largest annual cost at $5,176. The same USAA policy cost $2,151.
"While OnStar estimates that its customers could see up to a 20 percent reduction on their car insurance policies by signing up for coverage, this discount wouldn't improve the company's ranking," ValuePenguin wrote.
ValuePenguin did note that the OnStar Insurance homeowners policies through American Family Insurance "was much cheaper than its competitors."
Respondents to consumeraffairs.com rated OnStar Insurance at 3.8 stars out of 5. The poll was last updated on Oct. 12.
Images:
Featured: OnStar Insurance intends to be in all 50 states early next year. (SARINYAPPINGAM/iStock)
Other images: As is the trend, OnStar Insurance can use a driver's habits to determine rates. (monkeybusinessimages/iStock); OnStar Insurance is for vehicles, but through its partner, American Family Insurance, also offers homeowners insurance. (mario31/iStock)
More information:
Auto insurance group APCIA tells R.I. lawmakers it doesn't object to certain charges
New electric vehicle OEM Rivian to sell own auto insurance, give discount for using ADAS
Share This: