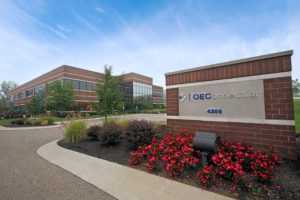 OEConnection (OEC), the North American automotive industry's largest technology provider for original equipment manufacturers' (OEM) distribution networks, has acquired VeriFacts Automotive, further broadening OEC's footprint in the services provided in alignment with automakers in North America.
Bill Lopez, OEC collision vice president and general manager, confirmed the acquisition in an email.
"Yes, we saw an opportunity to join forces and create a flexible and dynamic solution for the Certified Repair Network space in North America," Lopez told Repairer Driven News.
"We are thrilled that VeriFacts has become part of OEC and know that together we will continue to enhance the value we bring to our collective customer base, including vehicle manufacturers and repairs shops with the primary goal of driving safe and proper vehicle repairs," he said.
In a statement to RDN, Farzam Afshar, CEO of VeriFacts Automotive, said, "It is a great pleasure to be joining the OEC family! We are dedicated to providing excellent service to our existing customers while driving additional value and innovative solutions as part of OEC. VeriFacts remains committed to our mission of verifying safe and proper repairs through collaboration with collision repair shops, vehicle manufacturers and insurance partners."
Terms of the acquisition have not been disclosed.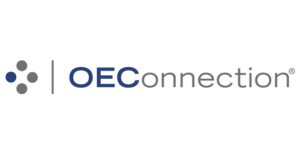 OEConnection's business has a heavy focus on OEM parts. The company, located in Richfield, Ohio, serves more than 135,000 repairers and 30,000 dealerships worldwide, as well as 37 automotive brands.
VeriFacts Automotive, headquartered in Newport Beach, Calif., is an independent company that provides collision repair process consulting services across North America.
VeriFacts Automotive "provides skilled coaching and verification services for thousands of collision repair facilities across North America. These services help shops adopt advanced technologies, deliver higher quality repairs, showcase their quality with a third-party review process, and ultimately provide higher customer satisfaction," the company has said.
The company helps collision repair facilities achieve OEM certifications, and provides assurance to OEMs that their repair facilities are being followed in their certified networks.

VeriFacts Automotive coaches "conduct thorough assessments of equipment, processes and training against OEM repair standards, and help facilities plan their investment in technology and training to achieve and maintain these certifications," the company says on its website.
Similarly, OEC "supports the repair industry through parts procurement solutions and industry-leading repair planning products," the company says on its website. "More than ever, it is critical for vehicles to be repaired properly using easy-to-access OEM-certified procedures."
In August 2020, VeriFacts Automotive introduced the VeriFacts Academy 2020 virtual collision repair classroom, featuring a course on hybrid/electric vehicles (EVs) as one of its first offerings. VeriFacts Automotive also introduced a VeriFacts Automotive EV Ready Remote Verification program, to help collision repairers gain recognition for their training.
This is the third major acquisition for OEC in the past 15 months. In July 2020, the company bought NuGenIT, a privately held company that offered collision and auto insurance data mining and reporting.
"NuGenIT will add collision repair industry expertise to augment OEC's growing collision business," OEConnection said at the time.
Four months later, in November 2020, OEC acquired Summit Consulting International, an analytics provider and management company of manufacturer-based certification programs. Among SCI's clients are industry leaders Toyota, Lexus, Mercedes-Benz, Porsche and Maserati, according to the company's website.
It's worth noting that the role SCI has played in developing, managing and implementing collision repair certification programs, with the addition of VeriFacts' coaching and custom verification processes to accommodate OEM programs, establishes what appears to be a growing but distinct market opportunity within the OEC suite of products.
Genstar Capital bought a controlling stake in OEC in August 2019, with minority shares held by Ford and General Motors. Prior to that, Providence Equity Partners had been the majority owner.
In announcing the deal, Eli Weiss, Genstar's managing director, said Genstar's investment focus in the software sector "is to identify companies operating in dynamic markets with opportunities to accelerate growth. We will aggressively identify key acquisitions and opportunities to broaden OEC's product mix, expand its geographic footprint, and enter adjacent market segments."
OEC was founded in 2000 as a partnership between several OEMs, including Ford and General Motors, to provide technology solutions to facilitate the sale of OE replacement parts between automakers and franchised dealers and their wholesale customers. Since then, the company expanded to also provide software and technology solutions in the data, supply chain and service segments of OEMs' businesses.
More information:
OEConnection: NuGenIT acquisition will 'augment OEC's growing collision business'
OEConnection's homepage
https://oeconnection.com/
VeriFacts Automotive homepage
Images:
Featured image: OEConnection's headquarters is shown. (Provided by OEConnection)
Logos provided by the respective companies.
Share This: