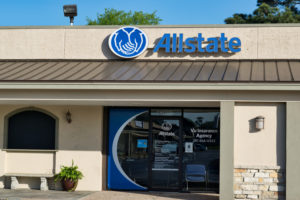 One year after laying off 3,800 employees as part of its Transformative Growth Plan, Allstate recently announced that it is closing and selling its 54-year-old headquarters in Northbrook, a township that's a northern suburb of Chicago.
The headquarters for the insurance company founded in 1931 was a six-building complex on 122 acres.
One of the country's largest publicly held personal insurers, Allstate employs over 44,000 in the U.S. Some 95 percent of Allstate employees now work remotely during this pandemic.
"Allstate's employees have more choice about where they work and many are choosing to work from home," company spokeswoman Mallory Vasquez told the Chicago Tribune. "As a result, we will sell our office in Northbrook but plan to maintain our significant presence in the Chicago area."
Allstate has Chicago office space at River Point and the Merchandise Mart that is available to employees. Vasquez told the Chicago Tribune that Allstate will determine if it needs more office space when employees begin returning to office work in earnest.
There is likely no big hurry for that. Allstate's $5.5 billion net income last year was up 17 percent over 2019, and in its annual report, the company said remote employees were "maintaining internal controls and productivity."
On its Careers website page, the company solicits employees with remote work in mind: "Allstate has small business opportunities available where you can be your own boss, work for yourself from the comfort of home, or work for a small business that makes an impact in the local community."
The great majority of Allstate jobs promoted on its site appear to be remote. Of those with a location listed, many are of the hybrid (home and office) variety.
Allstate's Transformative Growth plan was initiated in 2019 when the company combined all its insurance branches – Allstate, Esurance, Encompass, Answer Financial – into one business model. It then eliminated Esurance as a brand, leading to lower expenses.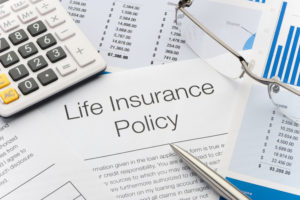 "The goal of the Transformation Plan is to increase personal property-liability market share by expanding customer access, improving customer value and investing in marketing and technology," Allstate. "Customer access has been expanded by merging Esurance and Allstate brand direct operations. Improving customer value includes improving the competitive price of auto insurance, which requires cost reductions to maintain margins."
According to a U.S. News study released in July, Allstate offered the most expensive coverage among "nine of the biggest car insurance providers in the nation." The study showed Allstate automotive insurance costs were about 35 percent more than the national average.
Broken down by coverage type for annual cost, Allstate was $434 more expensive than the national average for low-level coverage, $467 higher than the national average for mid-level coverage and $494 more than the national average for high-level coverage.
U.S. News gave Allstate 3.6 out of 5 stars. For a pro, U.S. News mentioned that it's easy to file claims. Cons were, "Prices not competitive" and, "Low rating for customer loyalty and likelihood to renew."
Allstate is punting the slumping life insurance portion of its business for which sales have been diving since 2018.
Early this month, Allstate closed on its sale of Allstate Life Insurance Company of New York to Wilton Re for around $400 million.
"Closing on the sale of ALNY is a significant step in Allstate's strategy of increasing personal property-liability market share and expanding protection services while deploying capital out of the life and annuity businesses," said Mario Rizzo, Chief Financial Officer of Allstate, in a release.
A $2.8 billion sale of its broader Allstate Life Insurance Co. to Blackstone is expected to close this year.
Allstate's annuity sales were discontinued in 2014.
Allstate said those sales of life insurance companies "will complete Allstate's exit from the traditional life and annuity businesses. Allstate agents and exclusive financial specialists continue to meet customers' needs by offering a full suite of life insurance and retirement solutions from third-party providers."
On the flip side, Allstate agreed to buy Ohio-based, non-standard auto insurance provider SafeAuto for $300 million in cash last June. SafeAuto focused on providing state-minimum private-passenger auto insurance in 28 states.
"SafeAuto will accelerate our strategy of offering affordable protection solutions by lowering costs [leading to] higher growth," said Peter Rendell, Allstate's President, National General, Property and Casualty, in a release.
That transaction is expected to soon close.
Images:
Featured: Allstate is building its automotive insurance profile and closing its headquarters just outside of Chicago. (Brett_Hondow/iStock)
Other images: Allstate is dropping life insurance. (courtneyk/iStock)
More information:
Calif. orders Allstate, Mercury, CSAA to refund excess profits to drivers – Repairer Driven NewsRepairer Driven News
SCRS: Allstate confirms rental direct billing still option for third-party claimants – Repairer Driven NewsRepairer Driven News
Allstate, Fla. glass shop reach settlement in AOB suit; details undisclosed – Repairer Driven NewsRepairer Driven News
Share This: