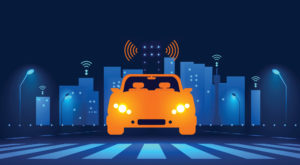 Telematics programs used by auto insurers to set premiums or offer discounts to their customers to often have "confusing and opaque" rules, and gather more information than is necessary, an investigation by Consumer Reports (CR) has found.
In its in-depth look at telematics options offered by the nation's 10 largest auto insurers, CR also found "serious privacy tradeoffs" with some programs, noting that telematics data can also be used for marketing, or by a claims adjuster in the event of a loss. Companies generally require 24/7 access to a customer's smartphone's location to gather data, and are not always clear about how the data will be used.
CR noted that the technology behind usage-based insurance (UBI) does have positive aspects, such as by linking premiums or discounts to an individual's driving performance, and providing drivers with a financial incentive to be more careful.
Yet even there, the article, "What You're Giving Up When You Let Your Car Insurer Track You In Exchange for Discounts," found that at least one widely used metric, hard braking, seems to set an unreasonably low threshold, and could encourage drivers to run yellow lights when they should stop, or coast through stop signs to avoid higher premiums.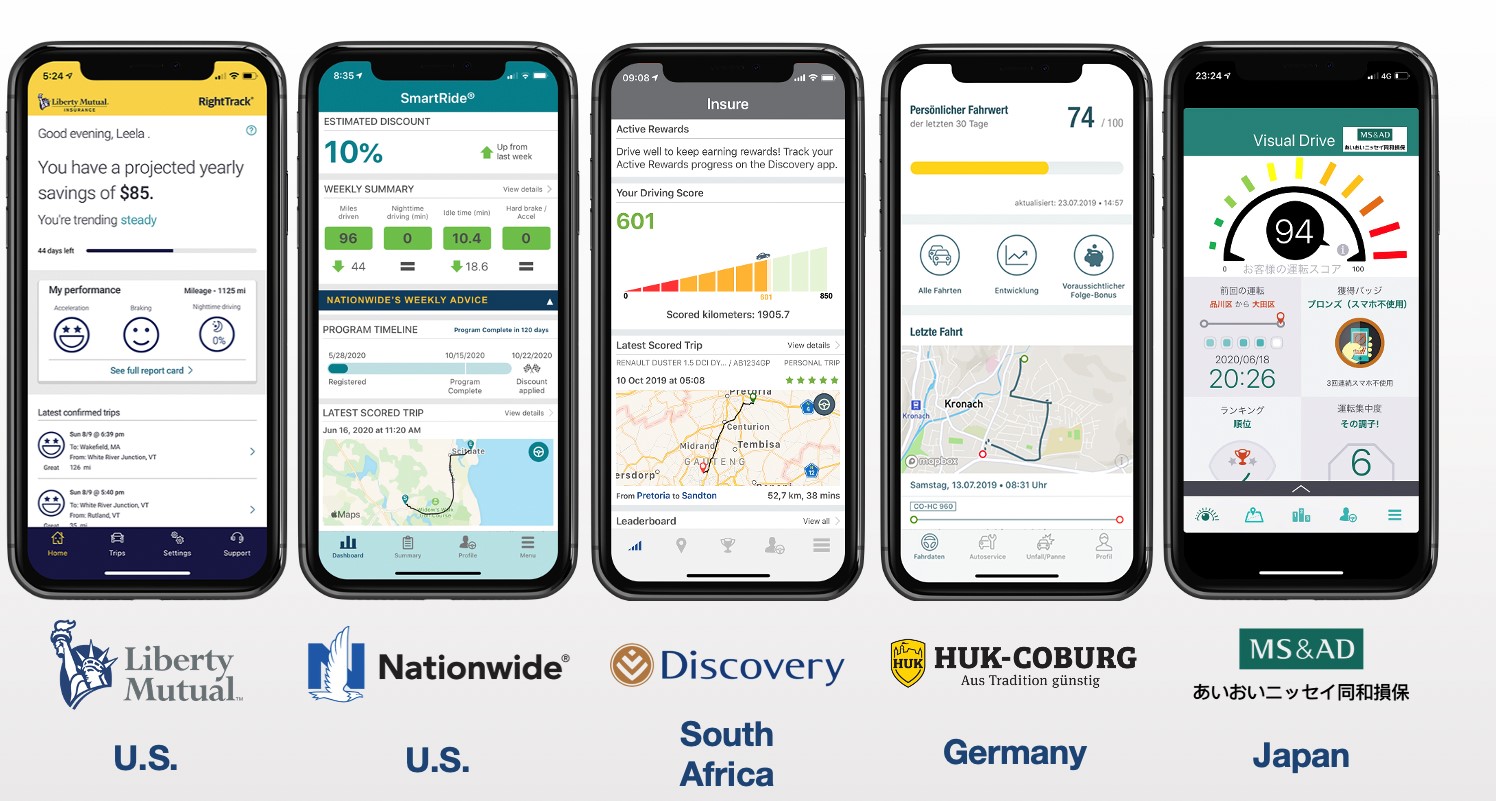 CR noted that millions of drivers have agreed to sign up for a telematics program, attracted by promised premium discounts of as much as 40 percent for drivers who opt in and drive safely. According to a 2021 J.D. Power survey released in June, the magazine notes, 16 percent of U.S. car insurance customers have signed up for a telematics program, and another 34 percent say they would try one.
The magazine's investigation dug into the details of how these programs work, unearthing some details that are "otherwise unavailable to the public." Included in the investigation were programs offered by Allstate, American Family, Farmers, Geico, Liberty Mutual, Nationwide, Progressive, State Farm, Travelers and USAA. Of those, only Geico did not respond to CR's requests for information.
"It took quite some time just to compile the data in the first place," Kaveh Waddell, the author of the article, said in an interview with Repairer Driven News. "This speaks to one of our findings, which is that it's not terribly consumer friendly, that it took such an immense, mind-numbing, concerted effort to gather all this information, and then to go multiple rounds with the companies to confirm it."
(An interactive graphic showing which companies use which metrics is available on the CR website at https://www.consumerreports.org/car-insurance/how-car-insurance-telematics-discounts-really-work-a1549580662/. RDN did not have permission to republish it here.)
Waddell noted that, on occasion, CR discovered that information on a company's website was no longer correct. In other cases, companies provided information in response to CR's questions that was much clearer than the material in their policies or on their websites. "There's a lot of transparency that is still wanting," he said.
In fact, the findings led CR and the Consumer Federation of America to call on the 10 insurers to make their telematics programs more "transparent and accountable." The organizations' letter asks insurers to be more forthcoming about the data they collect from telematics customers, the factors they use to rate their driving, and the reasons each of those factors is relevant.
Data and insurance claims
The article notes that insurers might be using the data for purposes consumers may not have considered — as in the analysis of insurance claims. Nearly every company studied reserves the right to use data in that way, "which means that information about your car's movements in the seconds before a crash could have important ramifications," CR said.
As an example, the article offers a scenario in which the insured is hit by a drunken driver, but whose telematics data indicates that they were speeding at the time of the crash. It's possible that the information could be used to reduce coverage or deny a claim altogether, Bob Hunter, a former Texas commissioner of insurance and director of insurance at the Consumer Federation of America, told CR. "A lot of insurance companies like to find an angle to deny claims, and telematics could be an angle," Hunter told the magazine. (An Insurance Information Institute spokesperson called the allegation that telematics data could be used to deny claims "unfounded.")
Waddell offered another way in which telematics might play a role in insurance claims: fraud detection. If someone makes a claim, and their data doesn't show evidence of a crash, "then that might raise some sort of an automated red flag," he said.
"Most of these 10 insurers say that they can and do use telematics data for for claims," he said. "Only one of one of that group that says they do use it say they only use it with affirmative consumer consent, meaning that many of them might just be ingesting that data, using it without necessarily asking your permission first because they got it when you signed up."
Marketing use
The article notes that several companies say they can use telematics data for "targeted marketing." Progressive reserve the right to use personally identifiable information gathered through telematics for marketing its own products; Farmers, Liberty Mutual and Nationwide have a provision for such use in their written policies, but say they aren't currently using telematics data in that way. Nationwide's provision is there "to preserve the company's ability to do so in the future," a company spokesperson told CR.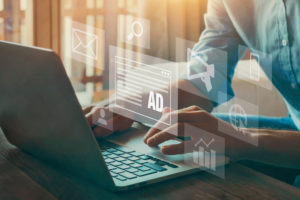 "Most of them said that they would notify the consumer and allow consumers to opt out before they [use collected data for marketing]," Waddell told RDN. "But you know, all of this is just promises at this point."
Justin Brookman, CR's advocacy director for consumer privacy and technology, was critical of insurer's use of telematics data for marketing. "Consumers are sharing their data in order to get insurance pricing based on their personal habits; they're not expecting the companies to repurpose that data to try and market products to them," he said in the article.
Waddell noted that "this information has a really, really long half life. Most of the companies that we looked at say that they can hang on to this data indefinitely. A couple of them said about 10 years, or 10 or more years." Some referred CR to their record retention policies, but would not disclose those policies.
"If changes are made down the line around marketing or sharing of information, maybe you've already shared that information," Waddell said. "So there is a little bit of a lack of transparency — I would say more of a lack of transparency around data use than there is even with just the factors that go into pricing your discount."
Defining safe behaviors
Speaking of discounts, what characteristics define a safe driver? Waddell was surprised to find that there was so little consensus.
"I think one of the things that surprised me, is how much variation there was from company to company," he said. "I mean, you might think going in as I did that safe driving is safe driving, right? Like, if you don't slam on the brakes, and you don't text on the highway, you're going to be a safe driver — and a safe driver for Allstate is going to be the same thing as a safe driver for USAA. But in the end, they categorize tracking behaviors very differently…. I never really ended up with a satisfying answer as to why there's so much variation."
On top of that, insurers are vague about how they define risk factors, CR found. For instance, Geico's DriveEasy product page says the company rates customers on driving "smoothness" and "the speed at which [they] are cornering," but doesn't provide specifics.
A low threshold for 'Hard braking'
The article takes a close look at so-called "hard braking," a metric used by all 10 programs examined. Many of the programs define "hard braking events" as a deceleration of 6 to 8 mph over the course of 1 second. But when CR simulated various braking scenarios at its Connecticut test track, their drivers found that what the programs would consider "hard braking" instead felt routine and safe.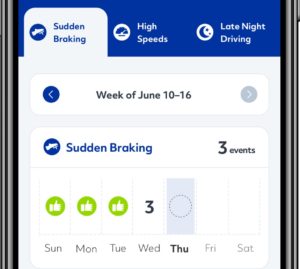 Waddell said there's a concern that some drivers will avoid getting dinged for hard braking, and choose to roll through stop signs or yellow traffic lights that call for a stop.
"You wouldn't want a user to think that if they slam on the brakes once, poof! There goes their premium into into the stratosphere," Waddell said. "If you have to hit the brakes to avoid running over a child running after their soccer ball, please do so.
"There is a reason that there should be a little bit of forgiveness, for lack of a better word, built into these algorithms so that you can take a maneuver that might in the aggregate look risky, but in the moment because actually the safest possible move forward," he said.
The CR article raises a red flag about another metric: time of day driven. The concern here is that this measure, the only one not directly related to driving behavior, punishes people who work the third shift, typically blue-collar or service occupations. Because those jobs are disproportionately held by Blacks, Latinos and people with low incomes, use of the factor can reinforce discrimination, Douglas Heller, an insurance expert at the Consumer Federation of America, told CR.
Other metrics used among the 10 insurers included phone use, distance driven, acceleration, speed and cornering.
Surprise! Your premium is going up
Some insurers say they will raise customers' premiums if they exhibit risky driving behavior. These companies can include Allstate, Geico, Progressive, and Travelers, depending on the state the customer lives in. American Family, Farmers, Liberty Mutual, Nationwide, State Farm, and USAA say on their websites or in their terms of service that, for the time being, risky driving won't lead to higher premiums.
"I wouldn't say that they're like terribly secretive about [using telematic data to raise premiums or reduce discounts]. But it can be sort of hard to know what actually constitutes the bad driving that might lead to a surcharge on your premiums, and also where that does apply, because it does vary from state to state," Waddell told RDN.
Some consumer advocates, Waddell noted, are fine with the idea that premiums could go up. "They actually support the the ability for programs to surcharge, because it sort of more evenly attaches pricing to risk," he said. "If you're a bad driver, you might end up with a minimum telematics discount if there's no surcharge available. But if it's available, if you actually get charged more than that's a little bit more fair, a little bit more connected to the risk you pose to the insurer, of course, but also to others on the road."
More information
No. 1 Cambridge Mobile Telematics buys No. 2 TrueMotion in major auto insurtech deal
Images
CR says insurers might be using telematics data for purposes consumers may not have considered — as in the analysis of insurance claims.(shaunl/iStockphoto)
Featured image: Consumer Reports has found that insurers are not always transparent about the workings of their telematics programs. (Andrey Suslov/iStockphoto)
Various Cambridge Mobile Telematics products incorporated by global insurers are shown. CMT provides telematics technology used by nine of the nation's 10 largest auto insurers, CR said. (Provided by CMT)
Consumer advocates say customers are not expecting insurers to use their collected data to sell other products to them. (nyaberkut/iStockphoto)
A Milewise screenshot reports sudden braking incidents during a week. (Provided by Allstate)
Share This: