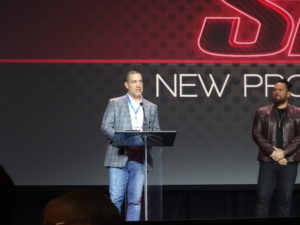 The New Product Awards Breakfast – also known as the SEMA Show Kickoff – again ignited a large crowd Tuesday morning as the Show recognized the most innovative and cutting-edge automotive products that will be commercially available in 2022.
The New Product Awards competition recognizes outstanding achievements, judged in 16 award categories, with each category resulting in one winner and two runners-up.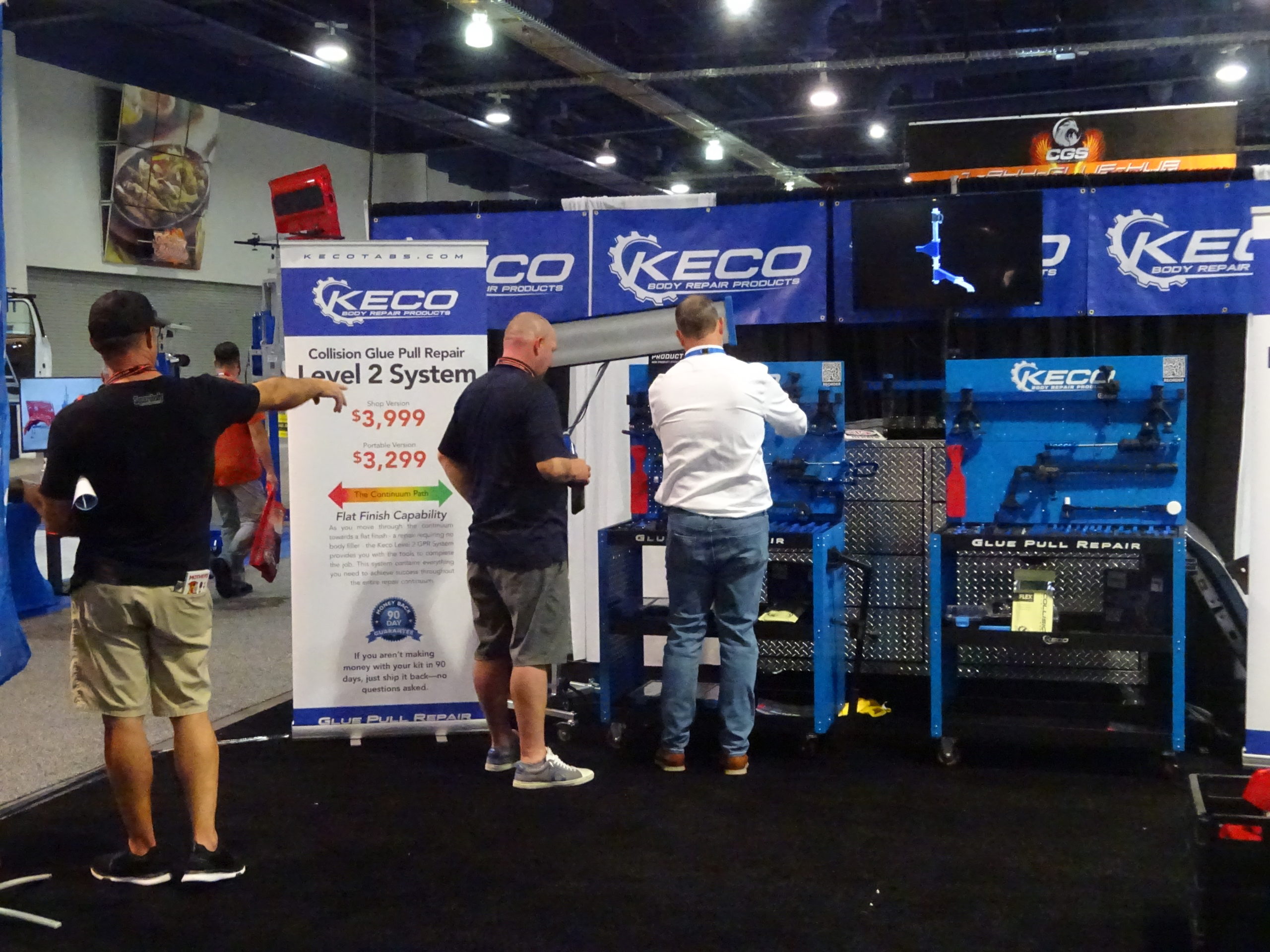 Keco Body Repair Products took top honors in the Best New Collision Repair & Refinish category for its Glue Pull Repair System that the company says is "your least invasive repair method. This Glue Pull Repair System includes a shop light and stand as well as a specifically designed cart, making this an excellent option if you're looking for a complete GPR solution. Included are all the tools required to complete advanced repairs requiring very minimal, if any, body filler to finish."
The company offers different levels of systems and the Keco Level 2 Glue Pull Repair System – 110 V that lists for $3,999 is, "Ideal for technicians looking for the full spectrum of glue pull repair in the body shop and aim to use as little body filler as possible for finishing," the company says via its website.
Keco Body Repair Products President Chris White accepted the award.
"Wow!" What a culmination of effort by our team at Keco. You know, this is our Glue Puller Repair System that is changing how dent repair is done," White said. "It's something we've worked many years on, and to be voted as the best new product is truly something that so many have put effort into at Keco. So many of our engineers and partners and affiliates and employees;  gosh, this is just wonderful."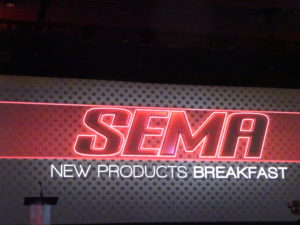 Keco Body Repair Products calls itself "the leading manufacturer of glue pull repair equipment" and said "we are revolutionizing how dents are fixed. Our glue pull repairing solutions are designed for professional collision repair centers and PDR technicians alike.
"We have an expanded selection of PDR tools so you can get what you need, when you need it."
"We are super excited to continue to change collision repair for the better," White said.
Runners Up included Eagle, from Celette Inc. and the Drain Cleaner SR250, from Reliable Automotive Equipment Inc.
The winner recognized in the co-located Tools & Equipment product section was the EZ Roller-Spinner, from EZ Spare and JAWS. Runners Up was the Buffer with compound dispensing system, Super Shiner and the Last Drop Wrench – Aluminum LDW80mm14F, from Last Drop Wrench. 
Images:
Featured: Keco Body Repair Products President Chris White accepts the company's New Product Awards Breakfast trophy during Tuesday's SEMA Show Kickoff in Las Vegas. (Dana Caldwell/Repairer Driven News)
Other images: SEMA Show attendees checking out Keco Body Products' Glue Pull Repair System that won a New Product Award; (Dana Caldwell/Repairer Driven News); SEMA New Products Breakfast banner (Dana Caldwell/Repairer Driven News)
More information:
Potentially overlooked best practices for glue pulling include heating, surface prep
KECO: Glue-pulling drawing interest from OEMs, auto body technicians
Share This: