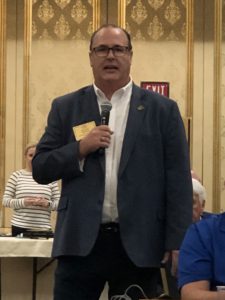 OEConnection acquires Assured Performance, broadens reach in OEM certification
By on
Announcements
OEConnection, the North American auto industry's largest technology provider for original equipment manufacturers' (OEM) distribution networks, has acquired the Assured Performance Network, further broadening the company's management of OEM certification programs for collision centers.
Assured Performance founder and CEO Scott Biggs confirmed the sale to Repairer Driven News on Tuesday evening. He said he would be retiring from the company.
Assured Performance, located in Aliso Viejo, Calif., handles U.S. collision repair certification for FCA, Alfa Romeo, Hyundai, Infiniti, Kia and Nissan, and Canadian certification for FCA, Kia, Nissan and Toyota. The company has provided OEM certification to more than  3,000 collision repair businesses across North America.
"I don't have any details to share except I'm fully retired, and the staff and management of assured performance will continue to deliver exceptional performance and is now positioned to achieve even greater success," Biggs told RDN. "The company at the this time is in the best condition it has ever been with more certified repair providers than ever.  It's a perfect time for me to retire and for the company to go to the next level."
Biggs founded the company by merging the operations of three former companies: Business Development Group (BDG), Body Shop Video, and Emergent Technologies. Assured Peformance generated sales of over $12 million in 2017, according to the company's LinkedIn profile.
Assured Performance is made up of three entities: a non-profit consumer advocacy organization and certification entity, a legal cooperative and a management company.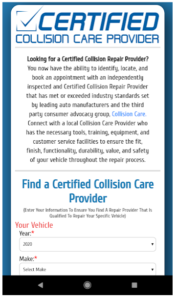 Assured Performance provides various services, business improvement tools, education, and support, including business certification, certified network management, wholesale parts dealer certification, fleet cosmetic repair certification, consumer awareness and education, public relations, online locators and smartphone apps.
It also provides on demand marketing tools, data management, enterprise-wide resource management systems, customer relations management, standard operating procedures ad content management, HR management, quality assurance system and vendor rebate-reward programs.
Assured Performance says it maintains strategic partnerships with some of the largest OEMs, suppliers, paint manufacturers, insurance companies and more.
"The members of our Network have the right tools, training, and equipment to offer their customers a Certified Repair and complete repair documentation," Assured Performance says on its website.
OEC's latest acquisition comes on the heels of its addition of VeriFacts Automotive, which, like Assured Performance, provides collision repair process consulting services across North America.
Assured Performance in 2020 launched a patented repair documentation app, RepairDOC, which provides "a seamless and highly efficient method to electronically document every aspect of how a repair was performed, with what, and by whom," the company said. A Spanish language version of the app was launched this year.
OEConnection's business has a heavy focus on OEM parts. The company, located in Richfield, Ohio, serves more than 135,000 repairers and 30,000 dealerships worldwide, as well as 37 automotive brands.
Genstar Capital bought a controlling stake in OEC in August 2019, with minority shares held by Ford and General Motors. Prior to that, Providence Equity Partners had been the majority owner.
Eli Weiss, Genstar's managing director, has said that Genstar's investment focus in the software sector "is to identify companies operating in dynamic markets with opportunities to accelerate growth. We will aggressively identify key acquisitions and opportunities to broaden OEC's product mix, expand its geographic footprint, and enter adjacent market segments."
OEC was founded in 2000 as a partnership between several OEMs, including Ford and General Motors, to provide technology solutions to facilitate the sale of OE replacement parts between automakers and franchised dealers and their wholesale customers. Since then, the company expanded to also provide software and technology solutions in the data, supply chain and service segments of OEMs' businesses.
More information
Assured Performance: Nissan certified collision network promotion a hit
Images
Assured Performance founder and CEO Scott Biggs speaks during the Collision Industry Conference at the 2021 SEMA Show in Las Vegas. (Aaron Schulenburg/SCRS)
A screenshot of Assured Peformance's AutoBodyLocator.com app.
Share This: